13 October 2021
Topping-out ceremony at Spallartgasse! The team had a great view from the crane ...
Spallartgasse 17-19

11 October 2021
Following the motto "Purple Extravaganza" more than 300 party people (with superstar DJ Bob Sinclar and Conchita Wurst among others), music lovers and vinyl enthusiasts checked in at Jaz in the City Vienna to officially welcome to Vienna the newest lifestyle hotel by Deutsche Hospitality. The BWM team had a lot of fun – from left to right Tilmar Hansen (MTK Group), Ismail Berkel, Eleni Nagl and Erich Bernard from BWM, Peter Weisz (Atelier Peter Weisz). Photo: Jürgen Hammerschmid
Jaz in the City Vienna

Als um 1890, im Zuge der zweiten Wiener Stadterweiterung, die Strukturen der Stadt mit einem 'Generalregulierungsplan' neu zu überdenken waren, setzte sich weder Otto Wagner mit seinen radikalen Ideen zur ,unbegrenzten Großstadt' noch seine Gegenspieler um Camillo Sitte mit ihrer romantisierenden Verklärung eines ,Alt-Wien' durch ... Dieses Nebeneinander der beiden Ansätze prägt die Stadt bis heute noch.
Erich Bernard

5 October 2021
On the occasion of the opening of the Hotel Motto, WertInvest has invited to the background talk about selected architectural projects, with BWM architect Markus Kaplan presenting the project in Traungasse 12 awarded with the Vienna Urban Renewal Prize. On the photo from left to right Fabian Kahr (querkraft), Markus Kaplan (BWM Architekten), Bernd Schlacher (Hotel Motto) Michael Tojner (WertInvest), Arkan Zeytinoglu (arkan zeytinoglu architects). Photo: Schiffl/WertInvest
Traungasse 12

4 October 2021
The new grätzlhotel business package: from Monday to Friday at a special rate a working place can be set up in one of the grätzlhotel suites at Meidlingermarkt and/or Karmelitermarkt or Belvedere. On top of it grätzlhotel offers a basket of fruits as a vitamin bomb as well as a Hakuma iced tea for a highly concentrated workflow. Valid until the end of October.
grätzlhotel

28 September 2021
BWM architect Markus Kaplan has been appointed as a new member within the 182. meeting of the Advisory Board for Urban Design in Linz. The advisory board from left to right: Gunter Amesberger (Director Urban planning, Technics and Environment), architect Markus Kaplan, architect Peter Zoderer, architect Albert Wimmer, architect Anne Kaestle and mayor Klaus Luger.

27 September 2021
After having refurbished the beletage and spa area BWM Architekten have now redesigned the entrance area of the John Harris Club on Vienna's Schillerplatz.
John Harris Schillerplatz 1010, Entree

21 September 2021
Next steps in Spallartgasse: on-site sampling with Johann Moser, BWM Architekten.
Spallartgasse 17-19

16 September 2021
The Stiftskeller Klosterneuburg has opened in a new design by BWM Architekten. BWM project manager Pia Temt and photographer Severin Wurnig have taken great photos on the spot.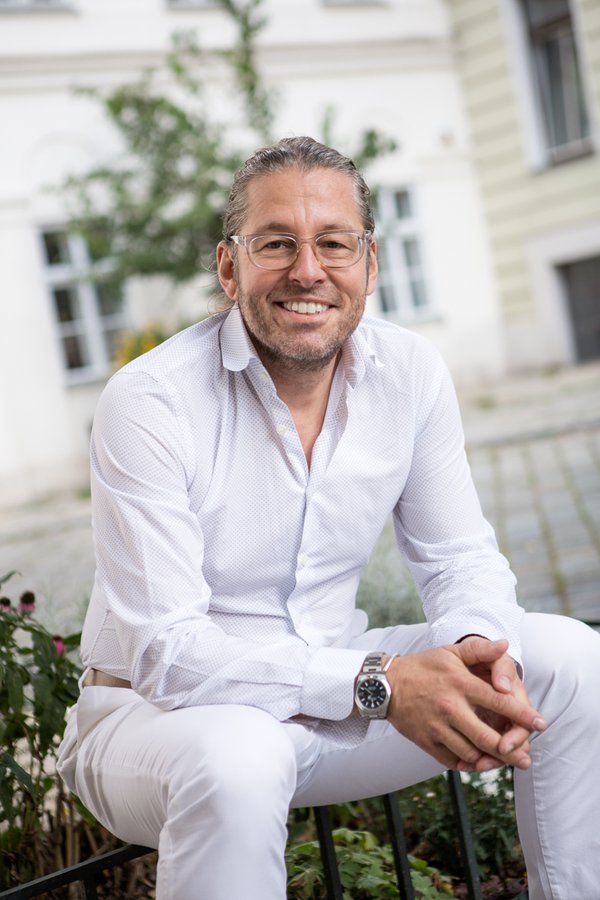 Gut möglich, dass wir das Buffet etwas zu früh abgeschrieben haben. Jetzt wäre eine gute Gelegenheit, das Ganze neu zu überdenken, man sollte überlegen, wie man den Frühstücksraum auch untertags und abends nutzt. Etwa indem man ihn mit der Bar beziehungsweise mit einer offenen Küche verbindet. Dadurch würde sich der gesamte Bereich beleben, aber auch ausdehnen und dieserart die Distanzierung zwischen den Gästen vereinfachen.
Erich Bernard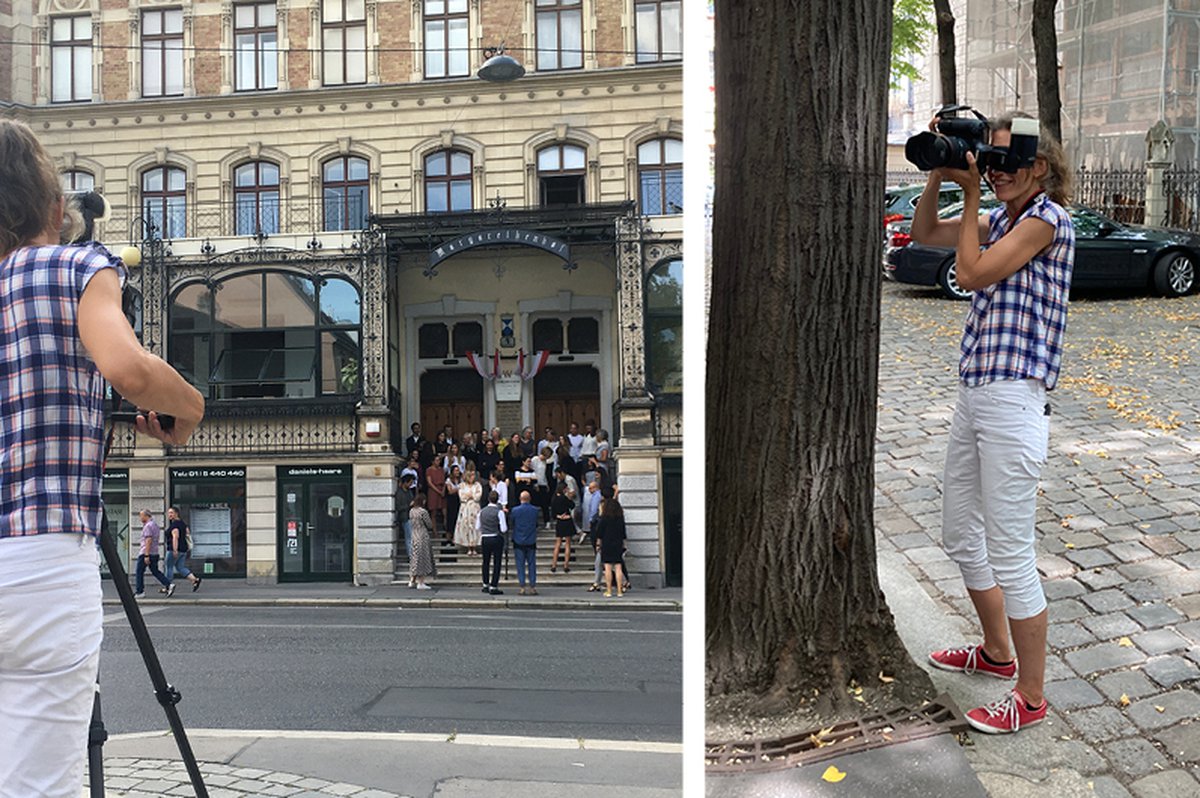 15 September 2021
Das alljährliche Teamfoto fand diesmal bei strahlendem Sonnenschein und wie immer in ausgelassener Stimmung statt. Danke an alle und v.a. Fotografin Renee del Missier!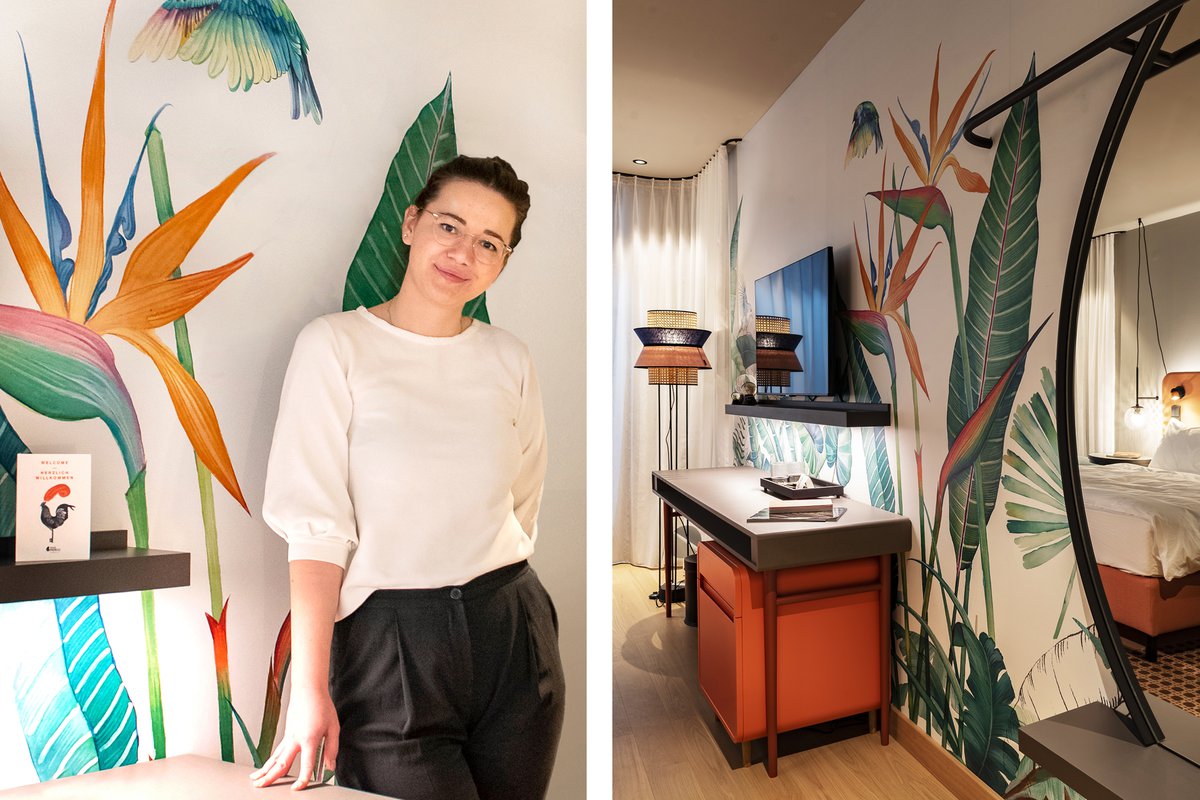 9 September 2021
Things are moving forward at the Indigo Boutique Hotel in Wienzeile – here's a sneak preview of the rooms with Magdalena Geppel, BWM Architekten.
Hotel Indigo