7 June 2023
A "gebaut 2022" award for our project magdas Hotel! Every year, the city of Vienna awards outstanding architectural projects that are shown in an exhibition and a publication. We are very excited! In the picture (from left to right): Johann Moser from BWM mit Michael Kleinbichler (magdas), Clemens Foschi (Caritas) and Hubert Meyer from BWM
magdas HOTEL Vienna City

1 June 2023
Located in the lively pedestrian zone just a stone's throw from the Corso Italia right in the centre of Trieste, the new Caffè Sacher Trieste opened its doors today! BWM architect Erich Bernard, proprietor Dizzi Alfons and interior stylist Peter Weisz (l to r) brought the famous Sachertorte to Trieste and saved the heritage building, where they put a lot of thought and care into integrating the new elements into the restored original furnishings from 1912. (photo © Giuliano Koren)
Caffè Sacher Trieste

By twisting the pedestal zone towards Schönbrunner Strasse, a special slant was created which allows interesting views of the room and opens up a view of the exterior space in front of it.
Markus Kaplan

30 May 2023
The Austrian Pavilion for EXPO 2025 Osaka was officially presented. BWM Designers & Architects in collaboration with facts and fiction won the two-stage realization competition for the design of the Austrian Pavilion. The Expo's motto - "Designing future societies for our lives" – is interpreted accordingly in musical terms: In Austria, the future is not 'designed', here it is composed – "Austria. Composing the Future". In the picture left to right: Johann Moser (BWM Designers & Architects), S.E. Ryuta Mizuuchi (Japanese ambassador in Vienna), Harald Mahrer (President of the Austrian Federal Economic Chamber), Ursula Plassnik (Government Commissioner for Expo 2025 Osaka), Martin Kocher (Federal Minister of Labor and Economic)
Austrian Pavilion EXPO 2025 Osaka

22 May 2023
BWM designer Erich Bernard has found his second home in Trieste. What he particularly likes about the city, where there is architecture to discover and where the foodie hotspots are waiting, he reveals in an interview with Insiderei.com
Caffè Sacher Trieste
URBANAUTS Studios Minelli
19 May 2023
Welcome to the new Parliamentary Library by BWM Designers & Architects. Johann Moser introduces a library that is equally an exhibition …
Parlamentsbibliothek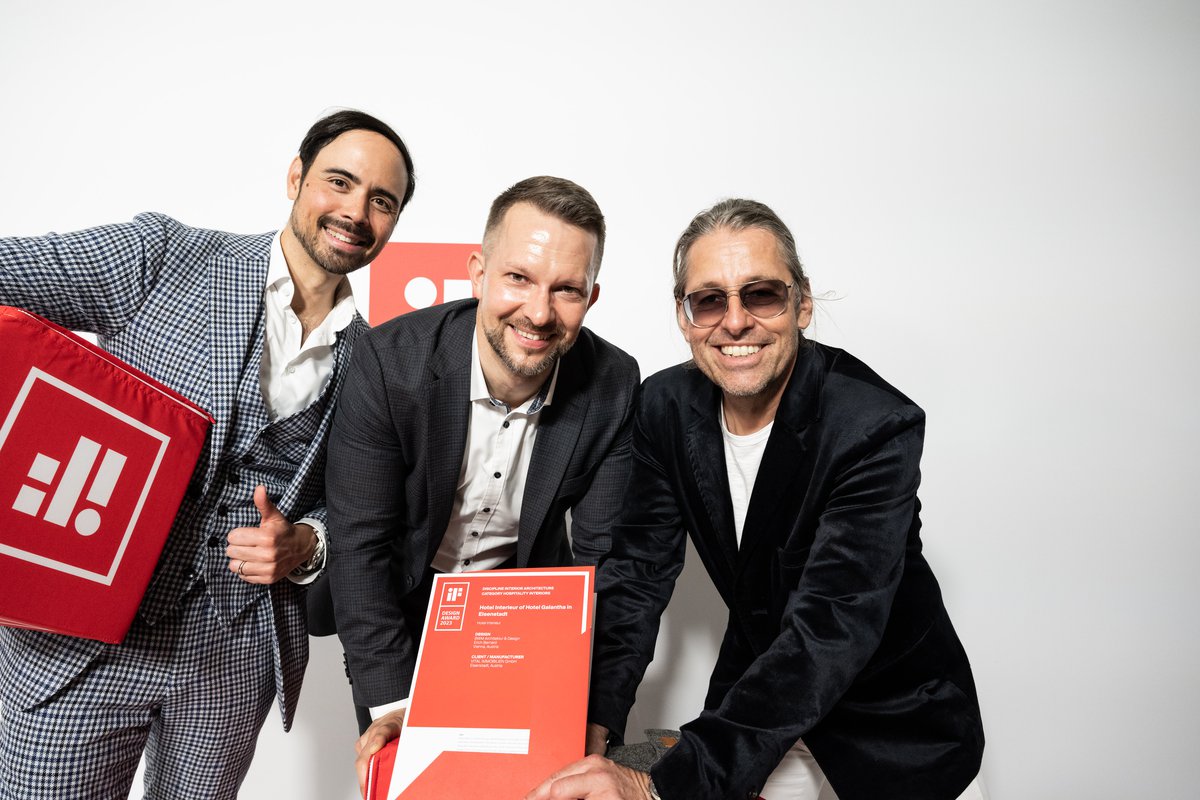 16 May 2023
BWM Designers & Architects were awarded the if Design Award for the interior design of the Hotel Galántha in Eisenstadt. At the award ceremony in Berlin (left to right): Philipp Patzel (Head of Hospitality at BWM), Jürgen Narath (Head of Esterhazy Real Estate) and BWM Interior Designer & CEO Erich Bernard. Congratulations to the entire team and many thanks for the great cooperation!
Hotel Galántha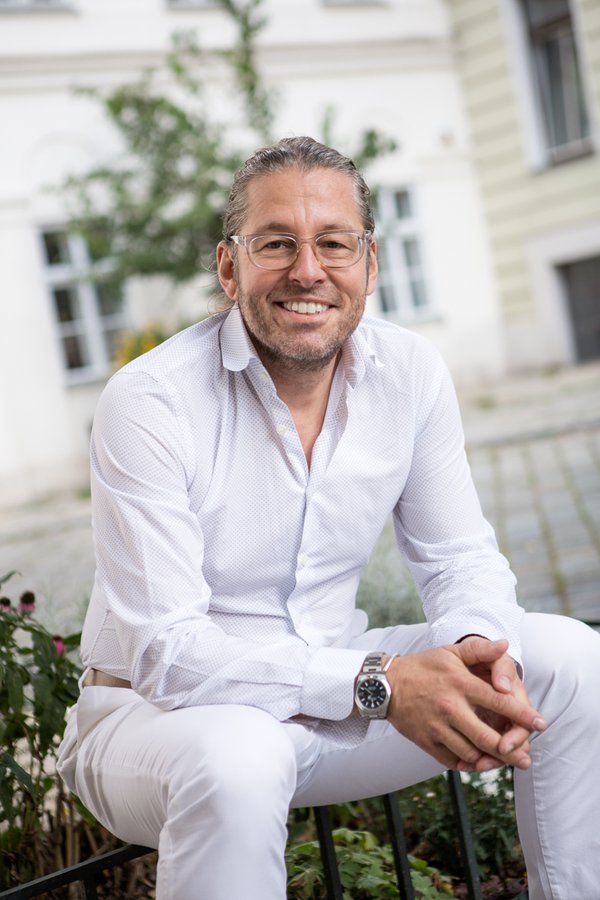 Gut möglich, dass wir das Buffet etwas zu früh abgeschrieben haben. Jetzt wäre eine gute Gelegenheit, das Ganze neu zu überdenken, man sollte überlegen, wie man den Frühstücksraum auch untertags und abends nutzt. Etwa indem man ihn mit der Bar beziehungsweise mit einer offenen Küche verbindet. Dadurch würde sich der gesamte Bereich beleben, aber auch ausdehnen und dieserart die Distanzierung zwischen den Gästen vereinfachen.
Erich Bernard

9 May 2023
We are excited to announce that András Klopfer from bwm retail is part of the FRAME jury for the month of May! As one of 15 experts, hailing from across sectors, he will be judging the entries submitted for the reknown award.

3 May 2023
The harry's home hotels in Villach and Berlin have opened! bwm retail in cooperation with BWM Designers & Architects have been responsible for the interior design concept of all the new locations since 2018. Stay tuned!
harry's home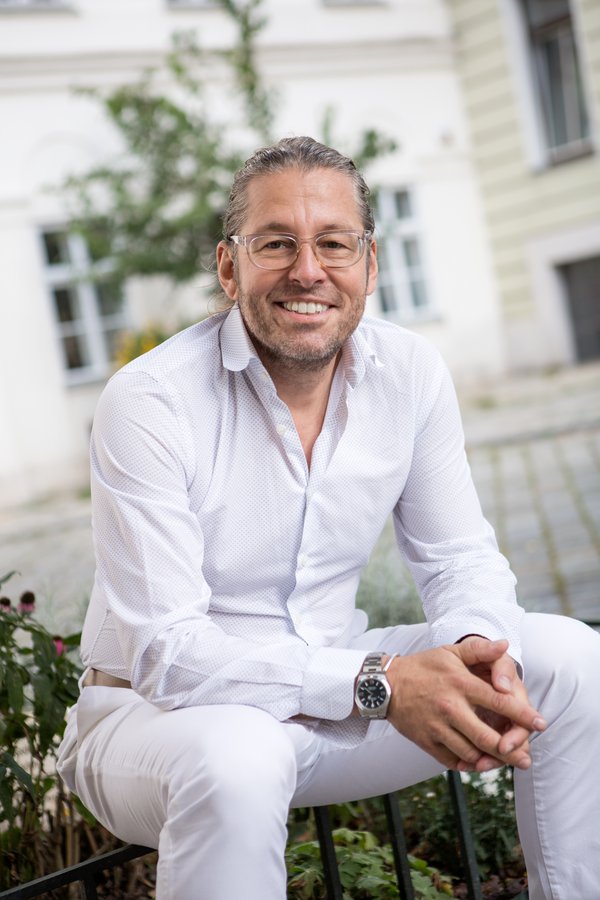 Für uns ist es wichtig, mit den Spuren zu arbeiten und Schichten der Vergangenheit und nicht gegen sie. Denn von ihnen geht der Charme aus und der besondere Reiz, der alte Gebäude auch so anziehend macht und ihnen einen besonderen Wert verleiht.
Erich Bernard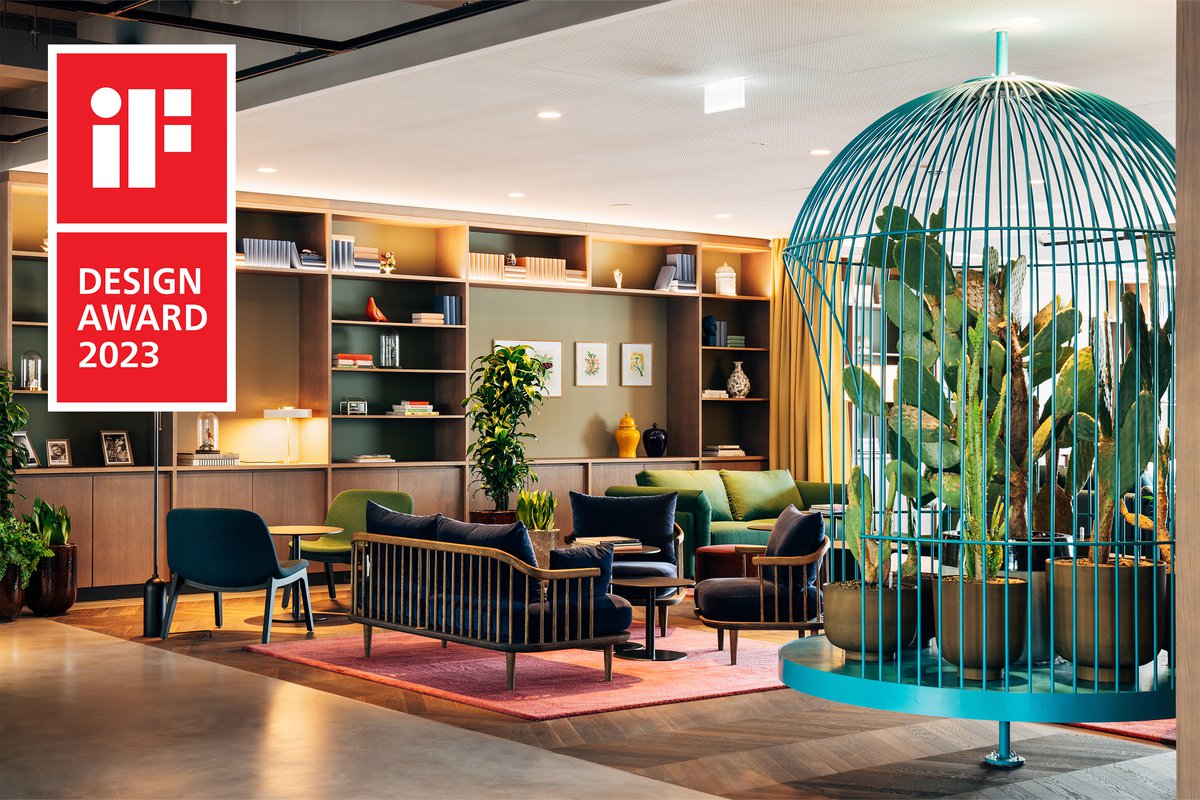 28 April 2023
Our project Hotel Galantha has won this year's iF DESIGN AWARD in the discipline "Interior Architecture", category "Hospitality Interior" and is therefore one of the award winners of the renowned design label. The awards ceremony will be held in Berlin on 15 May. We are very pleased!
Hotel Galántha