28 September 2022
… versammelt sich das BWM-Team auf den Stiegen des Margaretenhofes zum gemeinsamen Fotoshooting. Immer wieder ein großer Spaß, und immer wieder eine Freude mit Fotografin Renee del Missier. Danke an alle!

20 September 2022
Markus Kaplan, Erich Bernard und Philipp Patzel von BWM Architekten (v.l.n.r. im Bild u.l.) beim Swiss Hospitality Investment Club in Zürich. Erich Bernard war am Podium geladen zum Design Trends Talk der führenden Hospitality Architekten der DACH Region.

Our aim is to create architecture that isn't too loud, but at the same time far from boring.
Markus Kaplan
15 September 2022
A major construction project in Bad Gastein hosts art. BWM Architekten presented an audiovisual installation entitled "Superimposition – Schichten der Vergangenheit" during the sommer.frische.kunst art event: Stefanie Sixt (video) and Markus Mehr (sound), artistic concept by Peter Weisz. Take a look at the opening video!
Hotel Ensemble Straubingerplatz
Superimposition – Schichten der Vergangenheit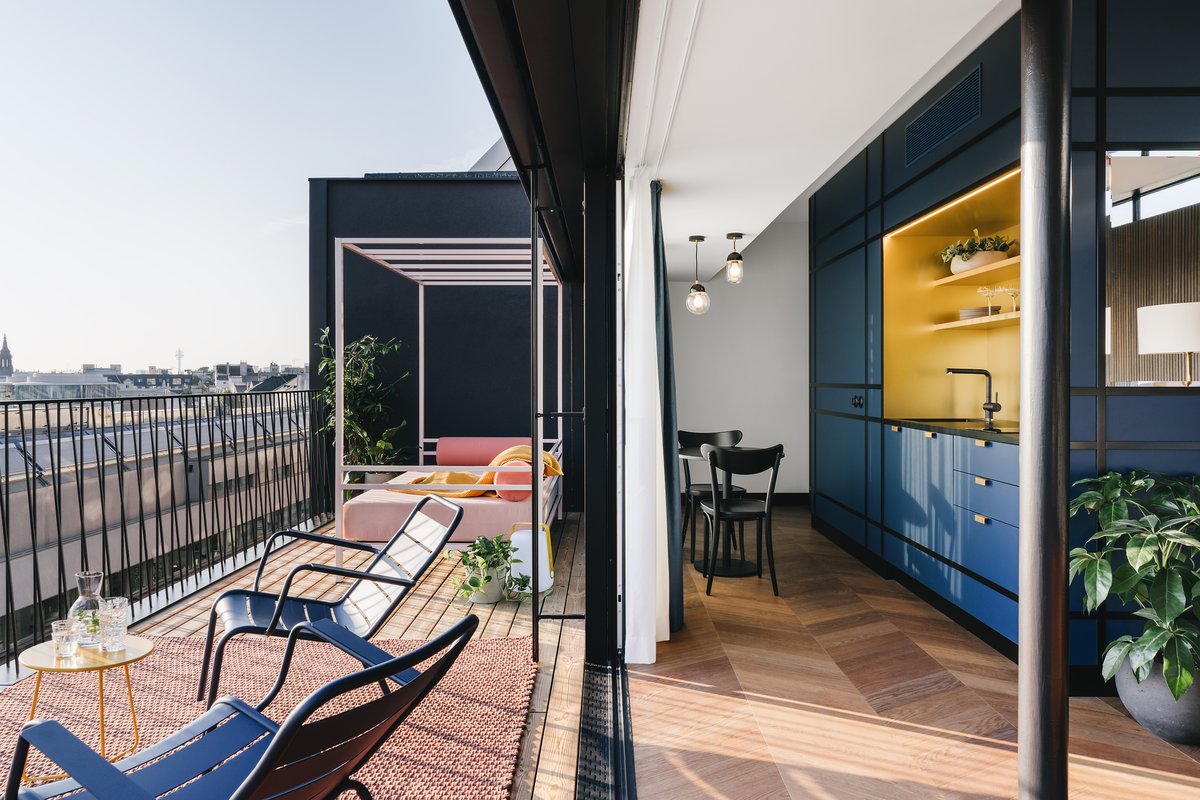 14 September 2022
Gilbert &flora are the new hospitality double threat in Vienna's 7th district. As part of VIENNA DESIGN WEEK, on 21 September from 6.p.m. visitors can walk around the hotel and chat with BWM Architekten, architect Sebastian Eidenböck, moodley design group, green4cities, Sim Zim and the Gilbert team about the various areas of design. Jazz@BWM provide the musical entertainment. Sign up here!
Hotel Gilbert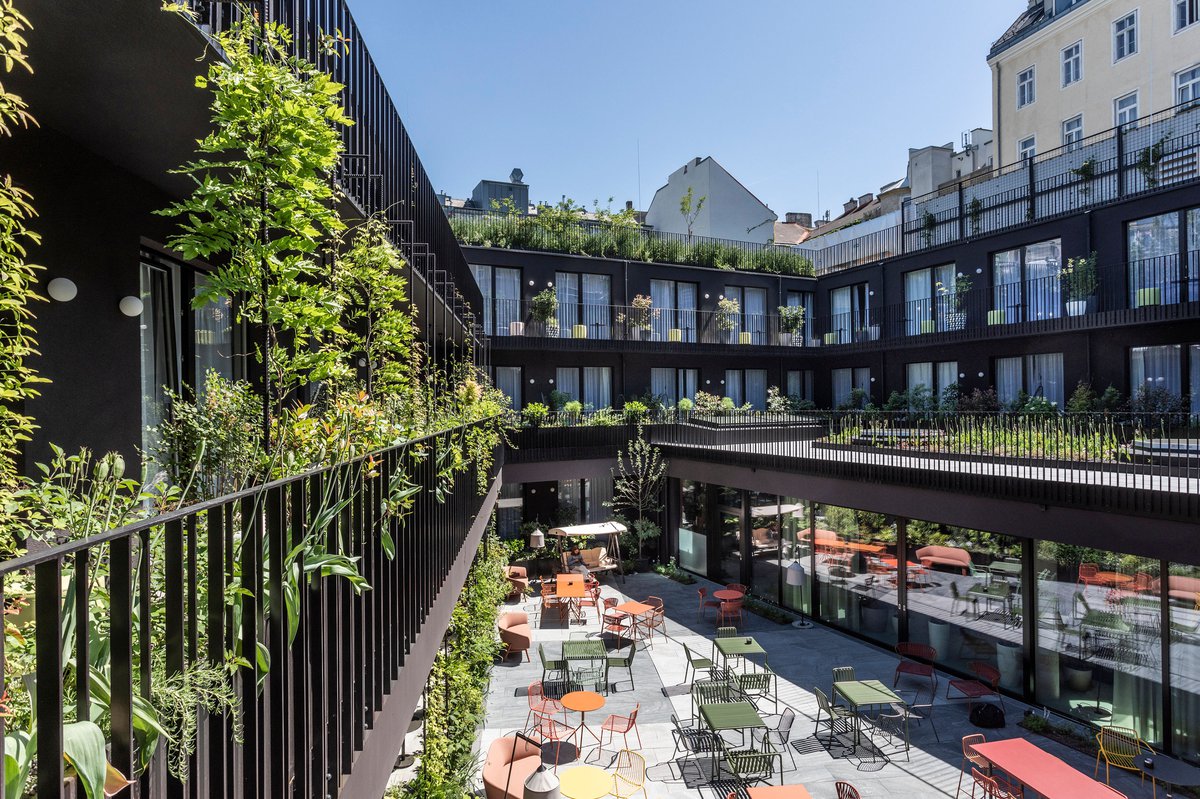 8 September 2022
The Hotel Indigo Wien-Naschmarkt is one of ten finalists for the renowned industry award "Hotel Property of the Year 2022" – we are delighted! The award ceremony will take place at the 196+ hotelforum Munich on 6.10.
Hotel Indigo Vienna

6 September 2022
"Herrschaftliche Anwesen zwischen Alpen und Meer - Von Kärnten an die Adria." Eine Dokumentation auf 3sat gibt Einblicke in die Vielfalt der Alpe-Adria Region, landschaftlich wie kulturell – mit den beiden Triest-Experten Erich Bernard und Georges Desrues (ab Minute 40:33). Hier ansehen.
Triest für Fortgeschrittene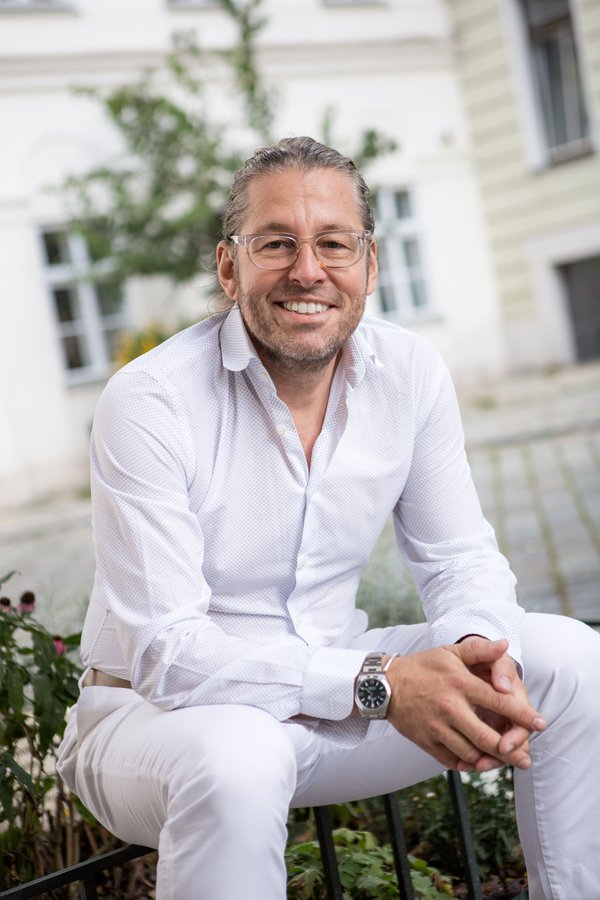 Travelling is a great source of inspiration for me – visiting and truly experiencing different places gives me ideas for spaces, materials, fabrics and surfaces.
Erich Bernard

1 September 2022
Das Hotel Galantha am Schlossplatz Esterhazy wurde heute am 1. September offiziell eröffnet! Im Bild v.l.n.r. Erich Bernard, (BWM Architekten), Jürgen Narath (Leitung Esterhazy Immobilien), Thomas Steiner (Bgm.), Astrid Eisenkopf (LH-Stv.in), Markus Ernst (General Manager Hotel Galántha), Matthias Grün (Vorstand Esterhazy Stiftungen), Karlheinz Boiger (Hohensinn Architektur ZT GmbH).
© Landesmedienservice Burgenland
Hotel Galántha

25 August 2022
Save the Date: Jazz@BWM spielen am 3.9. beim Auhof-Festival im Weinviertel! Das etwas skurrile Ambiente des ehemaligen Hotel Auhof wird mit einer Reihe von Veranstaltungen und Kunstinstallationen wiederbelebt. Infos und Reservierungen zum Festival gibt's hier.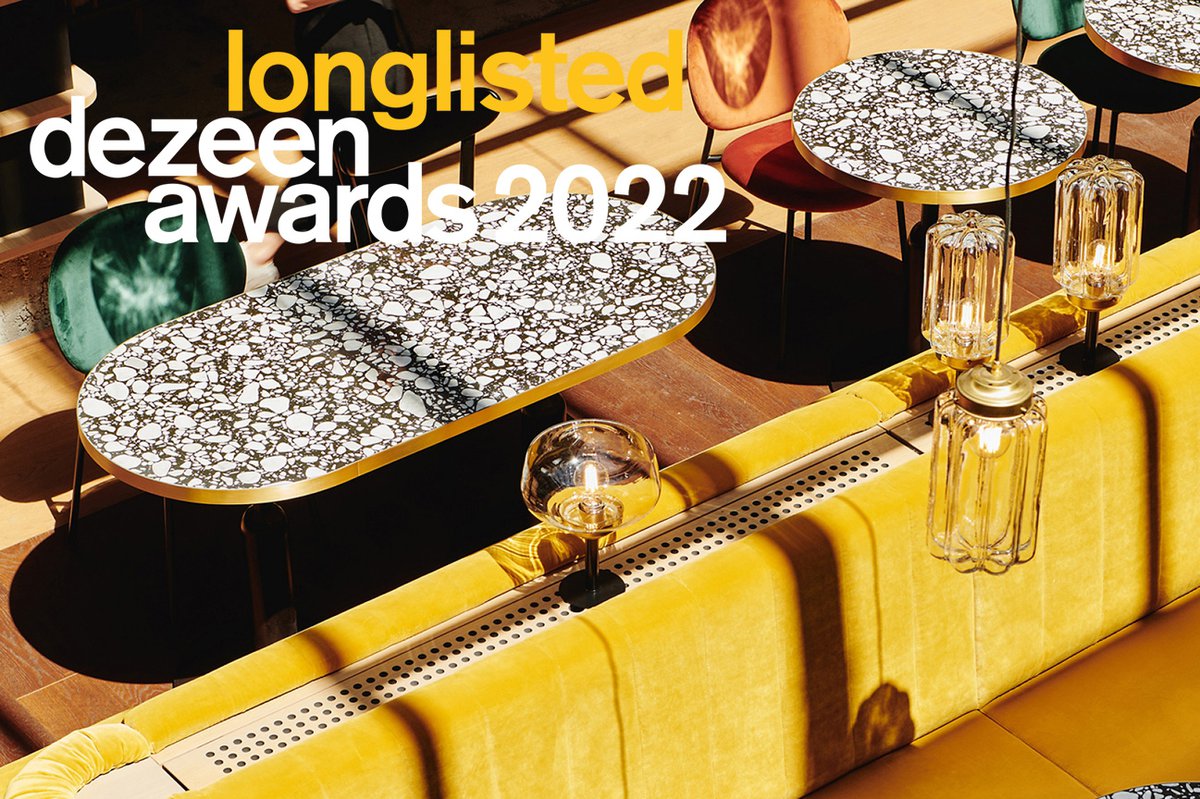 10 August 2022
The Hotel Gilbert has made it to the longlist of the dezeen awards in the category "Hotel and short-stay interior" – we are happy!
Hotel Gilbert

8 August 2022
Work on the construction site of the Hotel Galántha in Eisenstadt is progressing rapidly. Doors will be open in autumn, bookings can already be made now ...
Hotel Galántha