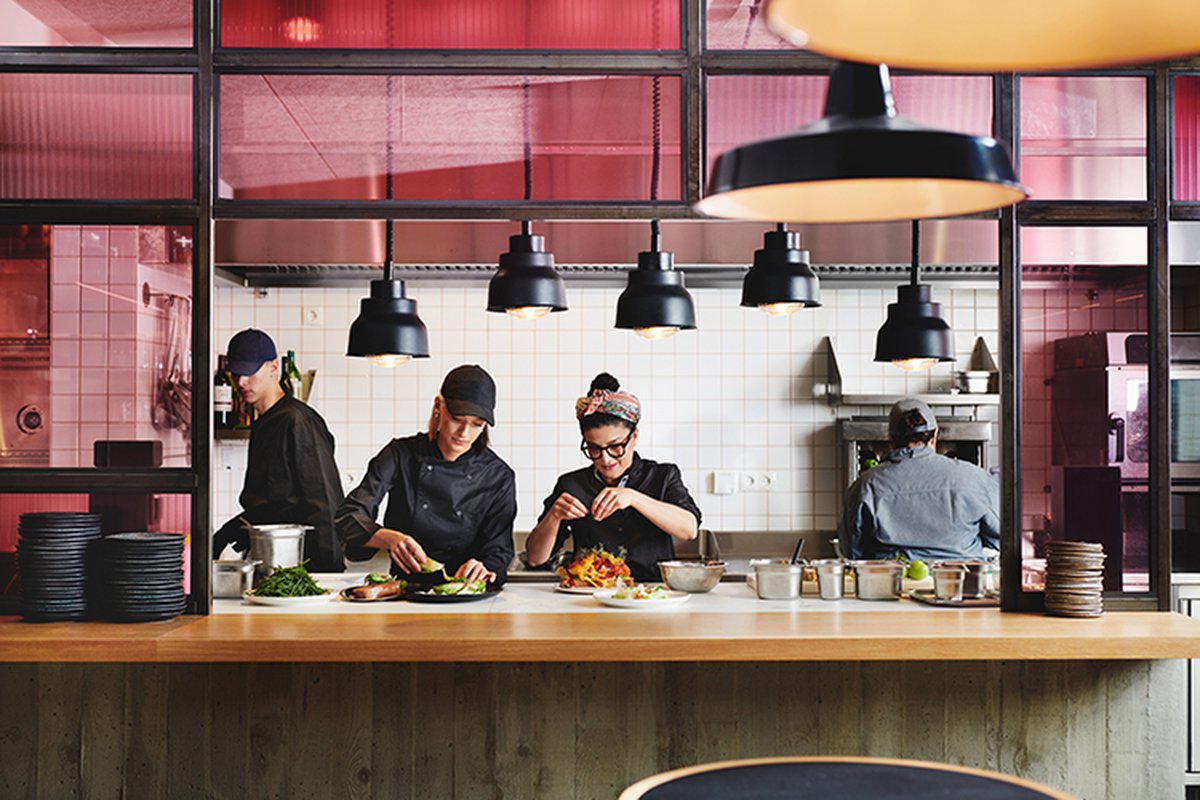 24 November 2022
"&flora"-Küchenchefin Parvin Razavi wurde vom Gault Millau zur Newcomerin des Jahres 2023 gewählt und hat sich drei Hauben erkocht – wir gratulieren herzlich! Und freuen uns, dass im Design by BWM so herrliche Gerichte gezaubert werden.
Foto: © Hotel Gilbert/ Michael Königshofer
Hotel Gilbert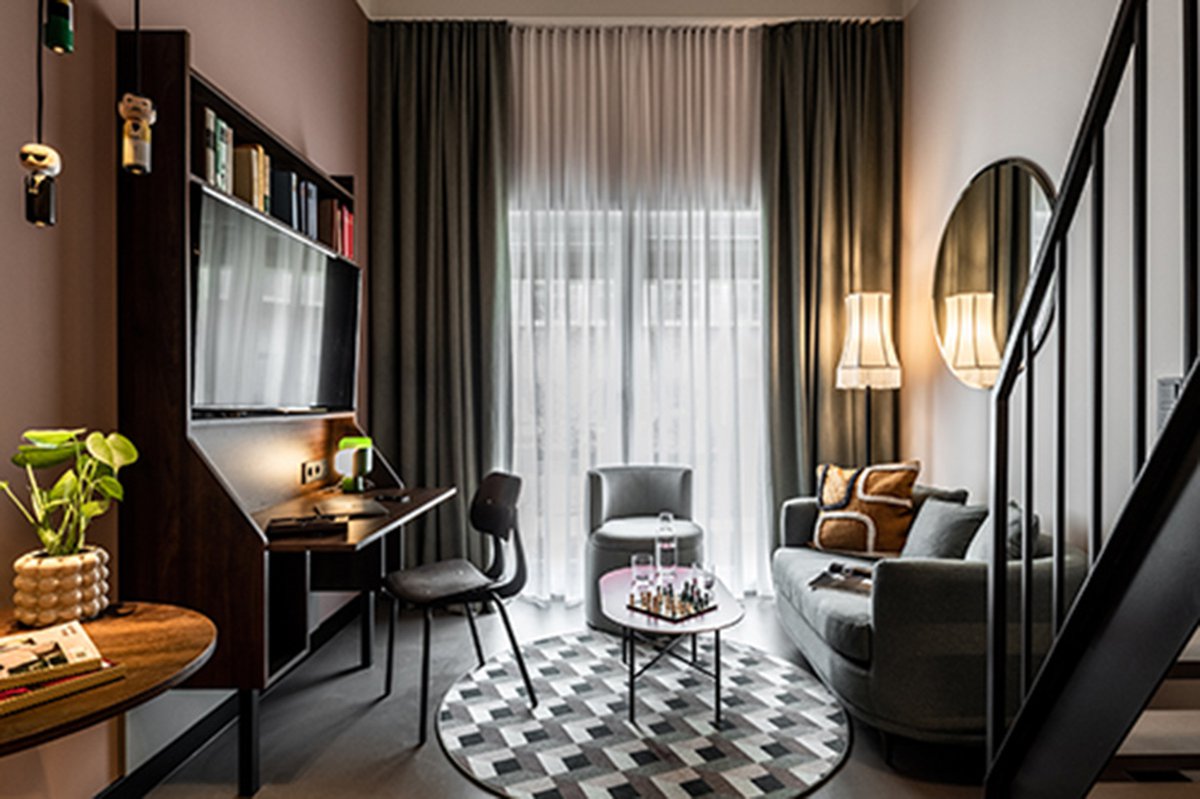 21 November 2022
BWM Architekten have developed an interior concept for the new Revo hotel line in Munich in which Free Flow is not only implemented spatially, but also concretely in the application. The soft opening phase has begun, the official opening is at the beginning of December.
Revo München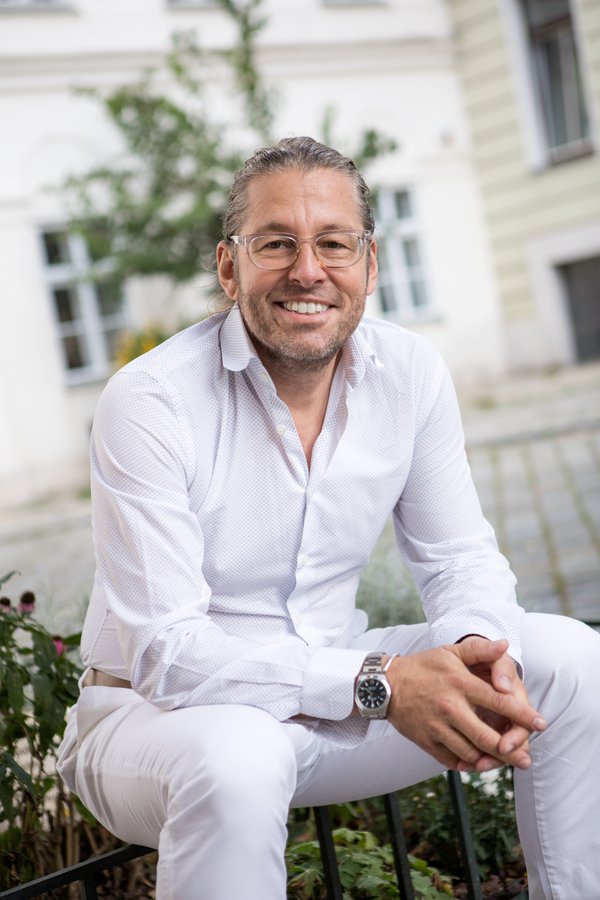 Beim Projekt der alten Reichsbrücke wurde der Blick auf den Dom durch die Pylonen der Kettenbrücke wie ein Bild gerahmt und gemäß der Ideologie des Ständestaates zum identitätsstiftenden Symbol für Österreich.
Erich Bernard
15 November 2022
The opening press conference included a guided tour of the hotel with Erich Bernard and Johann Moser (BWM) as well as Gabriela Sonnleitner and Michael Kleinbichler (both magdas).
magdas HOTEL Vienna City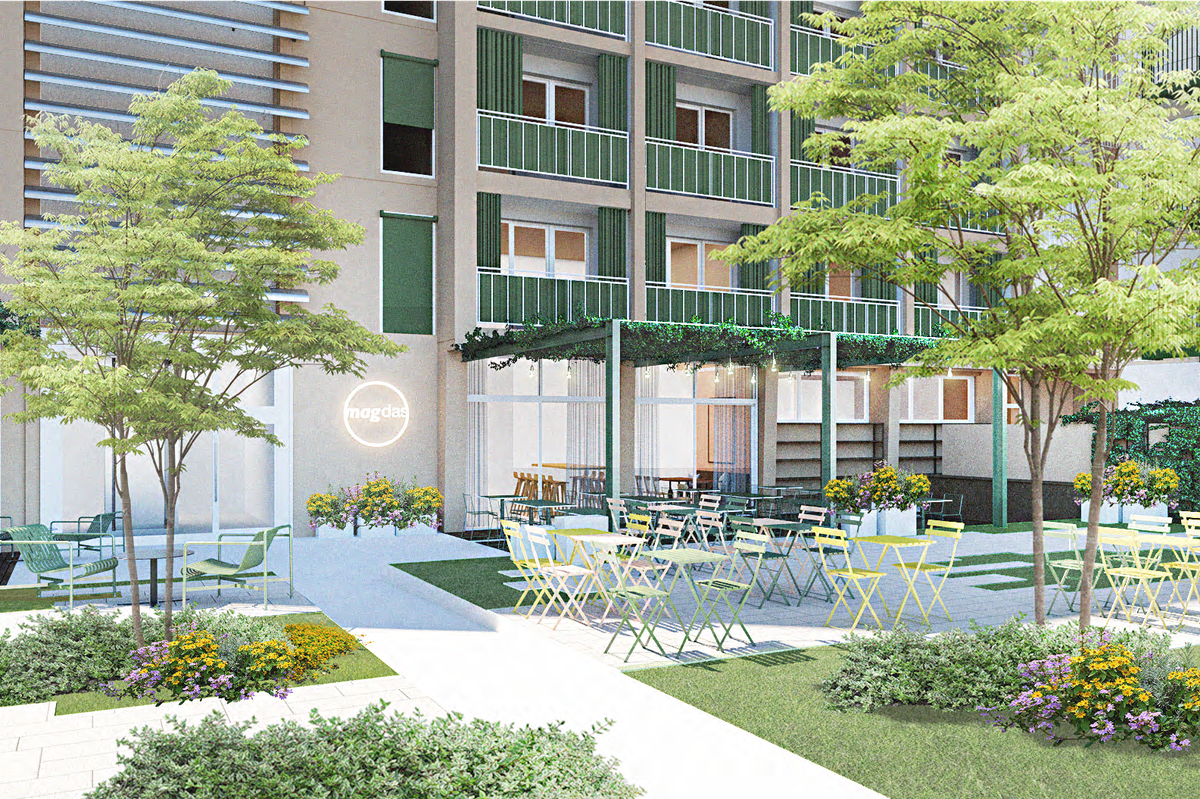 17 October 2022
On Sunday 16 October magdas LOKAL started with a soft launch and from now on you can have breakfast, lunch, cake & coffee as well as dinner there. From 21 October rooms can also be booked at the new magdas HOTEL Vienna City. Book now and have a look!
magdas HOTEL Vienna City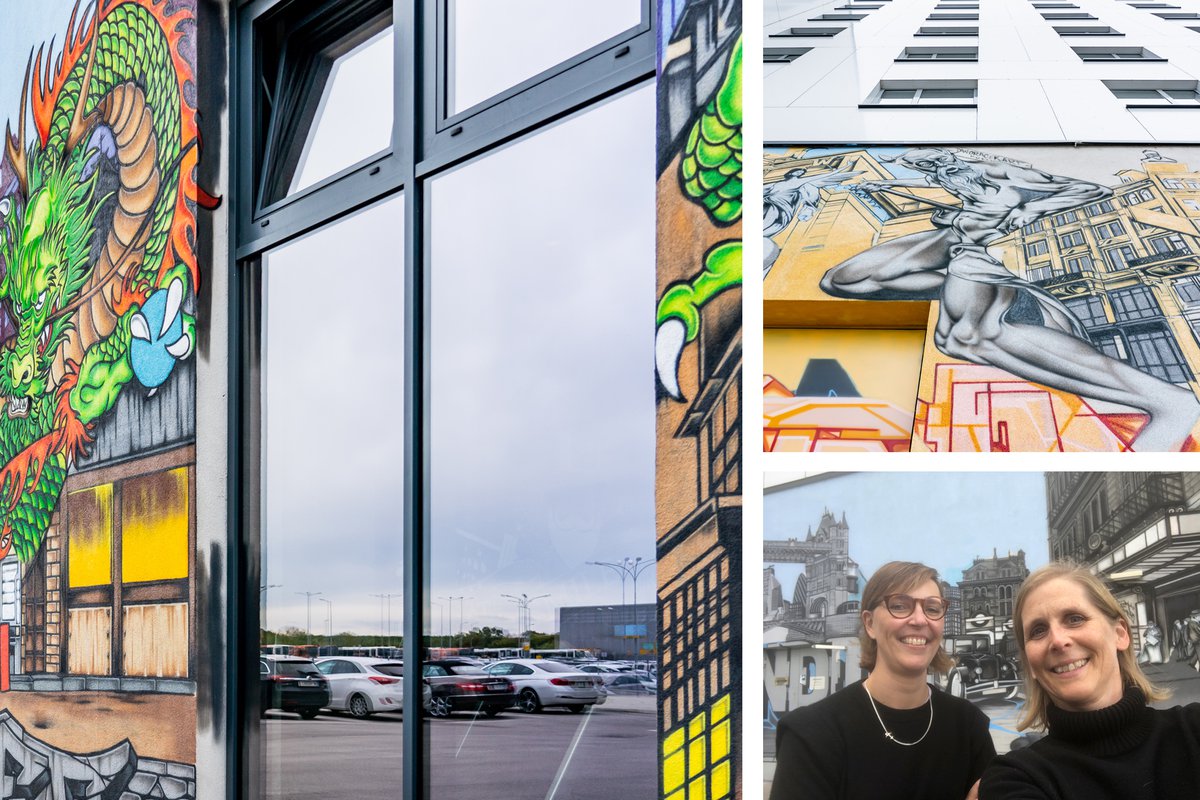 3 October 2022
In the framework of the #moxyaroundtheworld project the artist Paul Dworacek has completed a 600m² large mural on the façade of the MOXY Vienna Airport-Hotel. At the official unveiling: Marlene Gesierich and Ulrike Salchegger-Maidic from BWM Architekten who -in cooperation with bwm retail- have contributed to the implementation of the popular Moxy hotels on several locations in Europe by applying the modular system consisting of prefabricated wood elements and by designing the façade.
Moxy Dresden Neustadt
MOXY Vienna Airport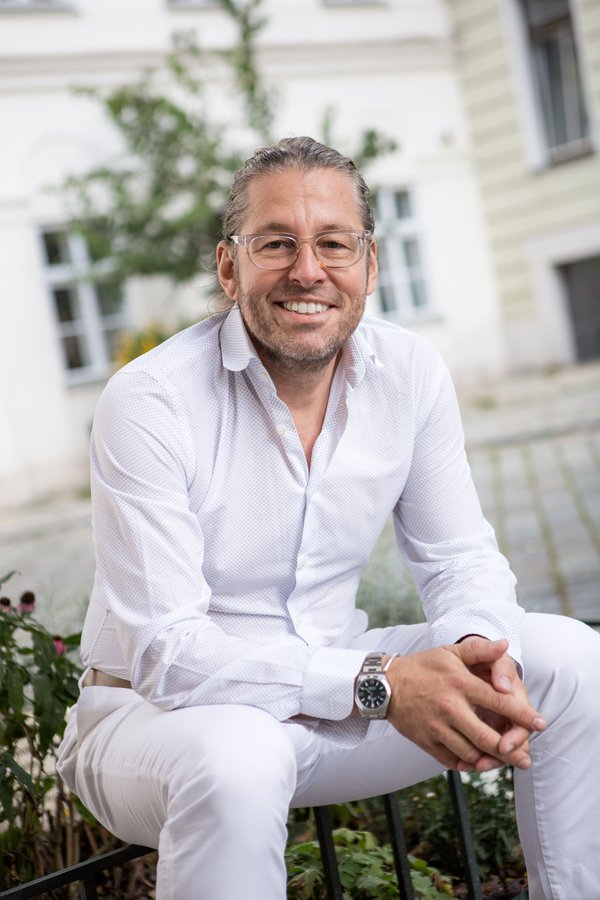 Travelling is a great source of inspiration for me – visiting and truly experiencing different places gives me ideas for spaces, materials, fabrics and surfaces.
Erich Bernard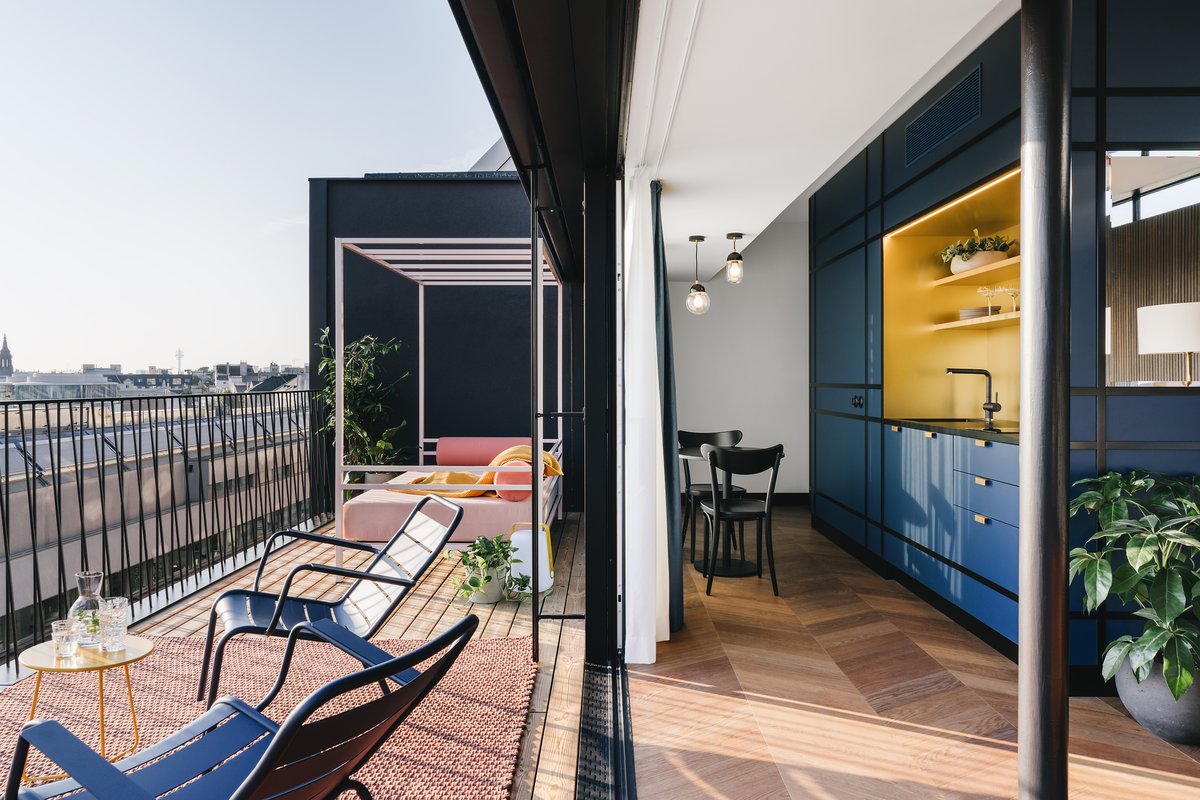 14 September 2022
Gilbert &flora are the new hospitality double threat in Vienna's 7th district. As part of VIENNA DESIGN WEEK, on 21 September from 6.p.m. visitors can walk around the hotel and chat with BWM Architekten, architect Sebastian Eidenböck, moodley design group, green4cities, Sim Zim and the Gilbert team about the various areas of design. Jazz@BWM provide the musical entertainment. Sign up here!
Hotel Gilbert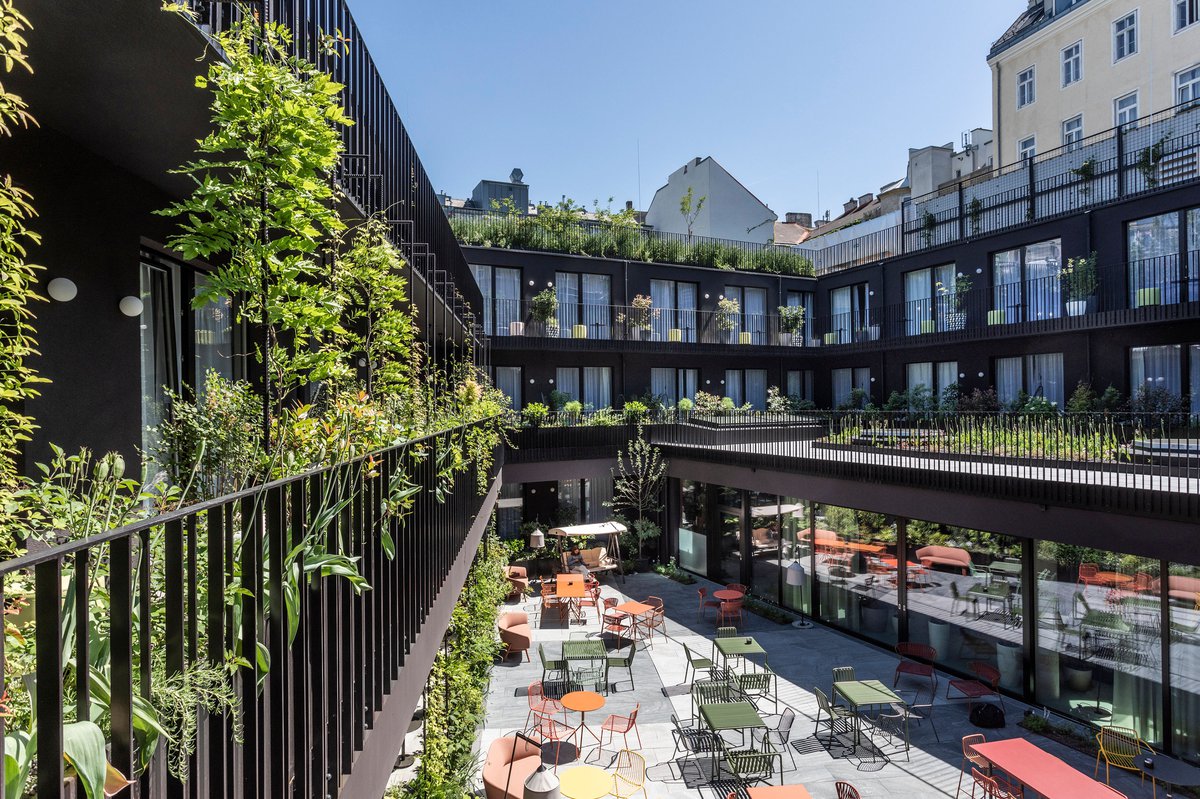 8 September 2022
The Hotel Indigo Wien-Naschmarkt is one of ten finalists for the renowned industry award "Hotel Property of the Year 2022" – we are delighted! The award ceremony will take place at the 196+ hotelforum Munich on 6.10.
Hotel Indigo Vienna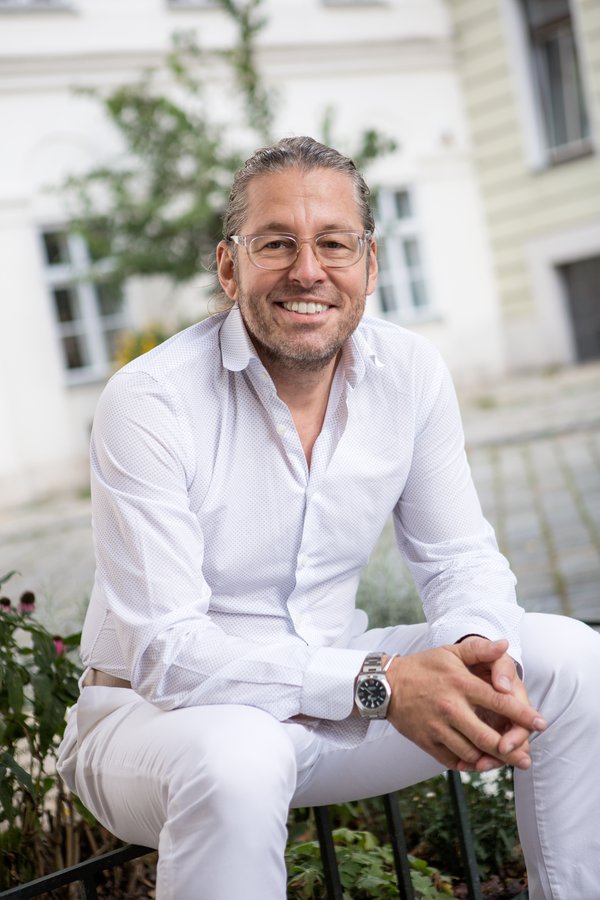 We set great store by teamwork when developing our projects. Intensive communication with the client is essential in order to get the right feeling for a project.
Erich Bernard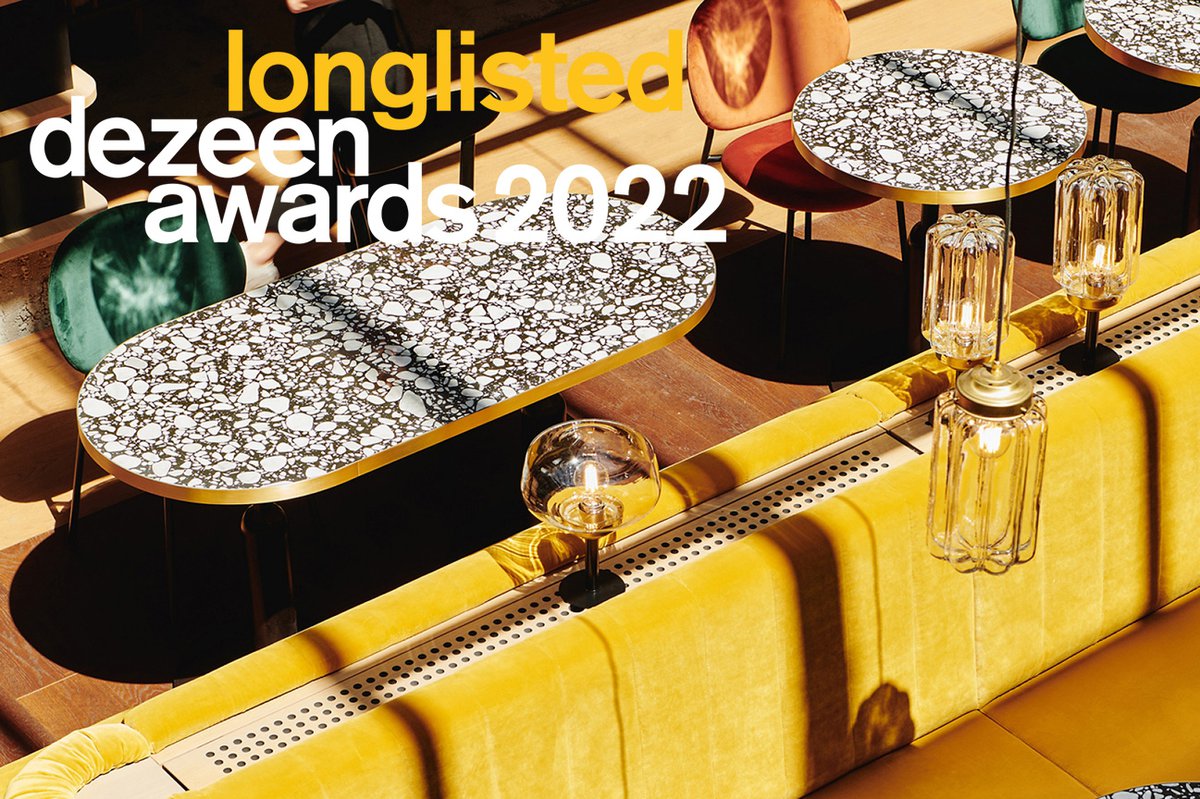 10 August 2022
The Hotel Gilbert has made it to the longlist of the dezeen awards in the category "Hotel and short-stay interior" – we are happy!
Hotel Gilbert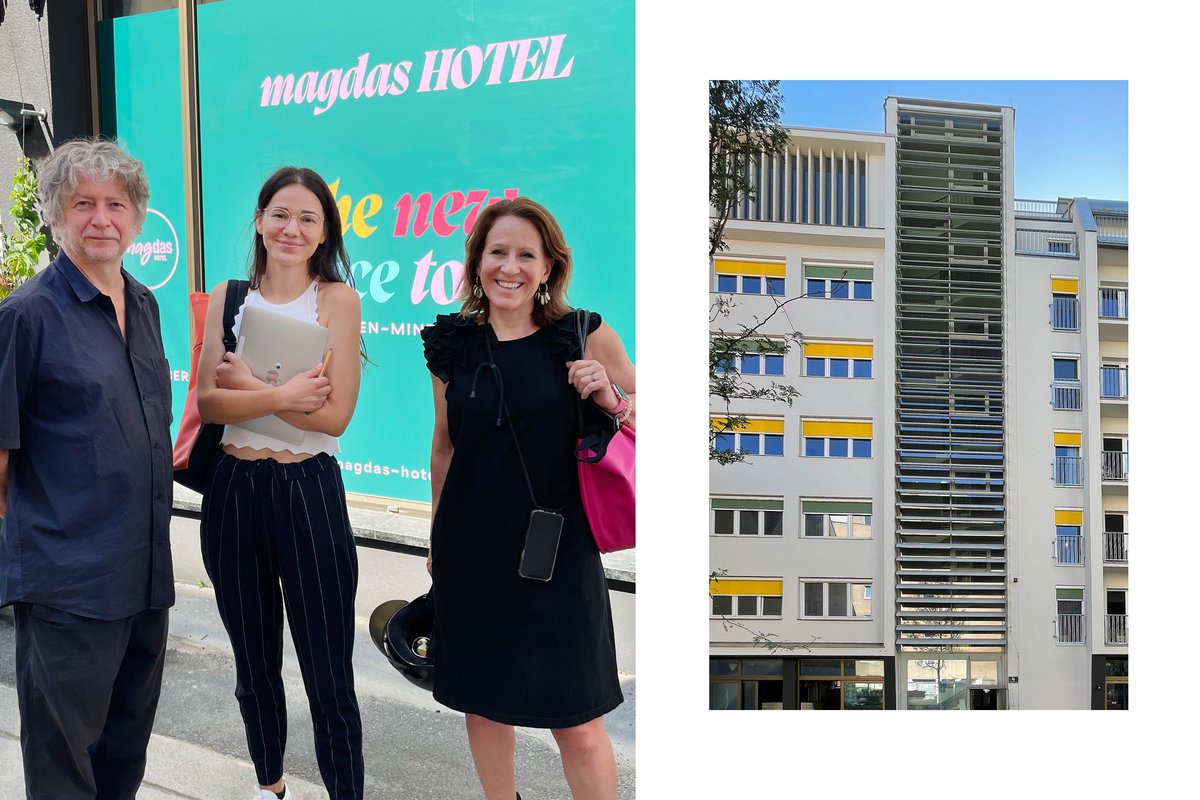 27 July 2022
Site inspection at magdas Hotel Vienna City with Johann Moser, Magdalena Geppel and Daniela Walten. Opening in autumn!
magdas HOTEL Vienna City