Das RAIQA - Quartier Innsbruck / Wettbewerb

Philemon und Baucis *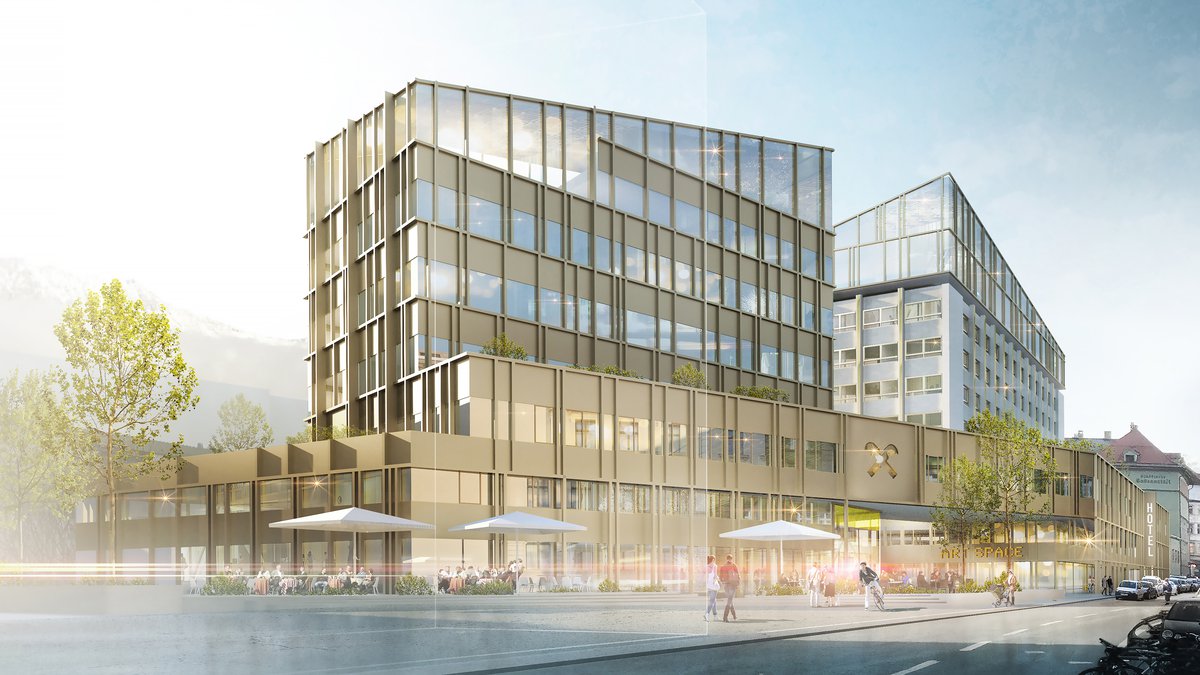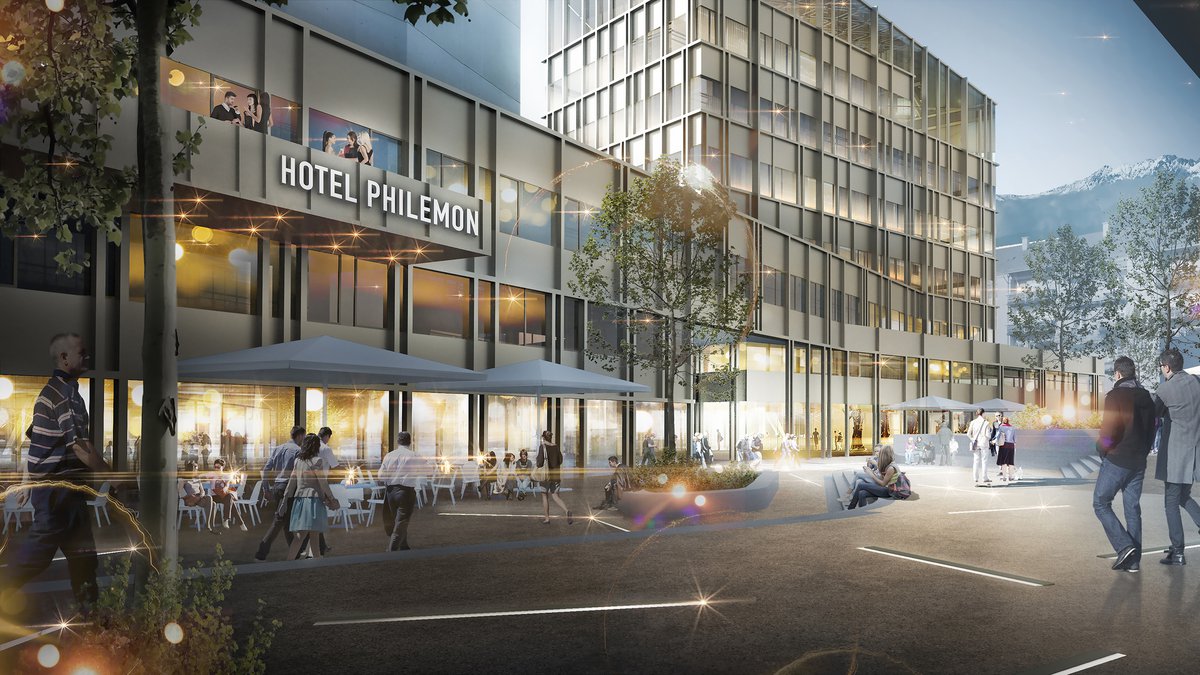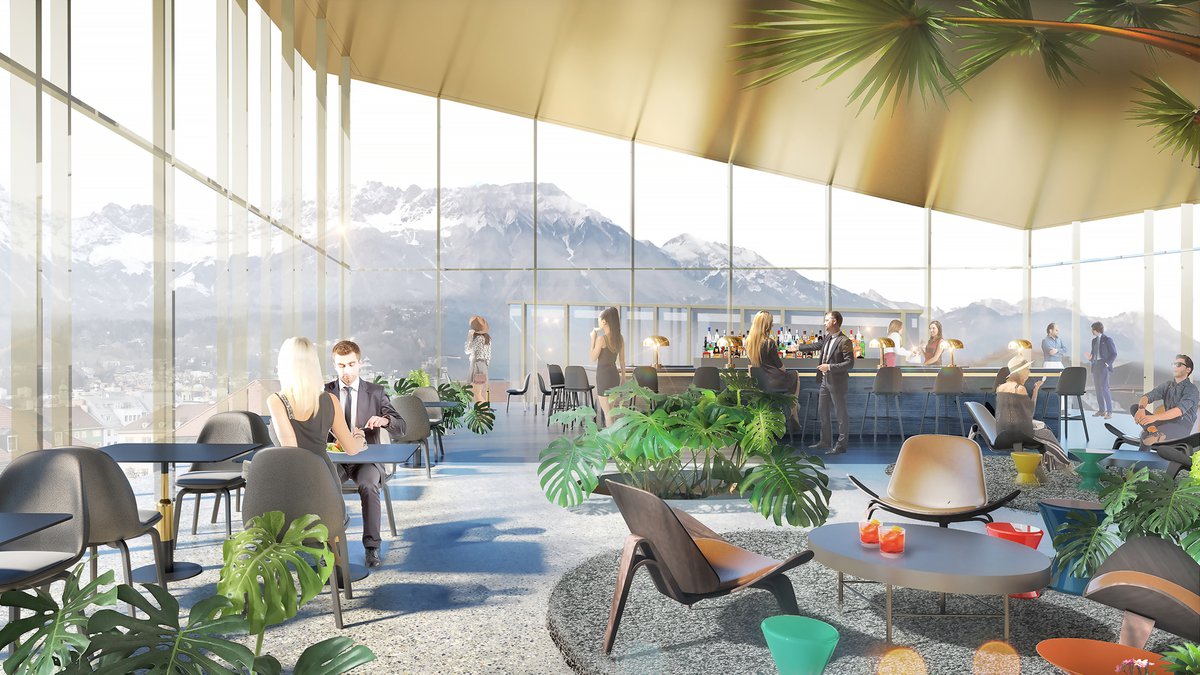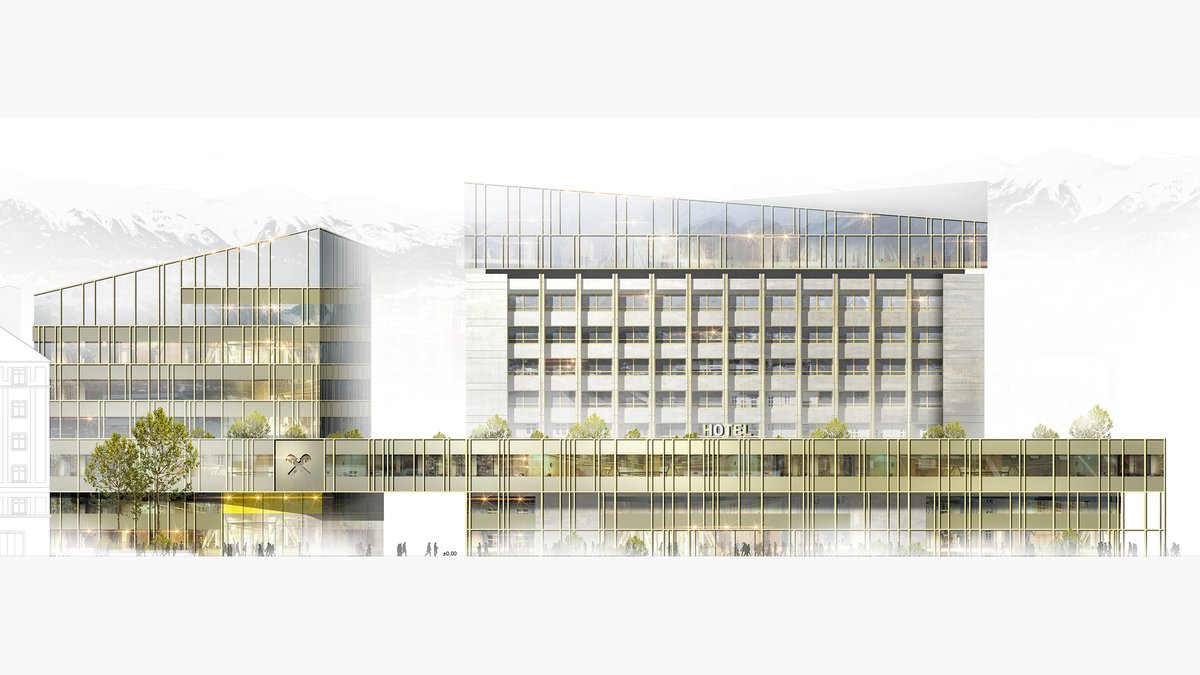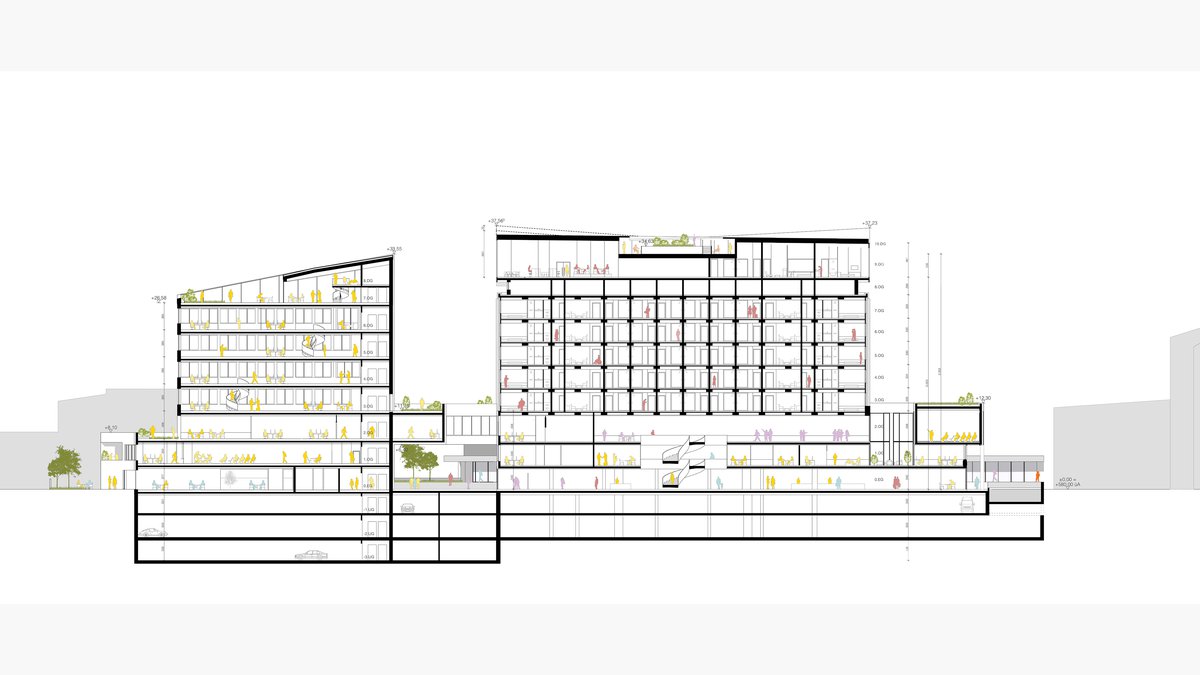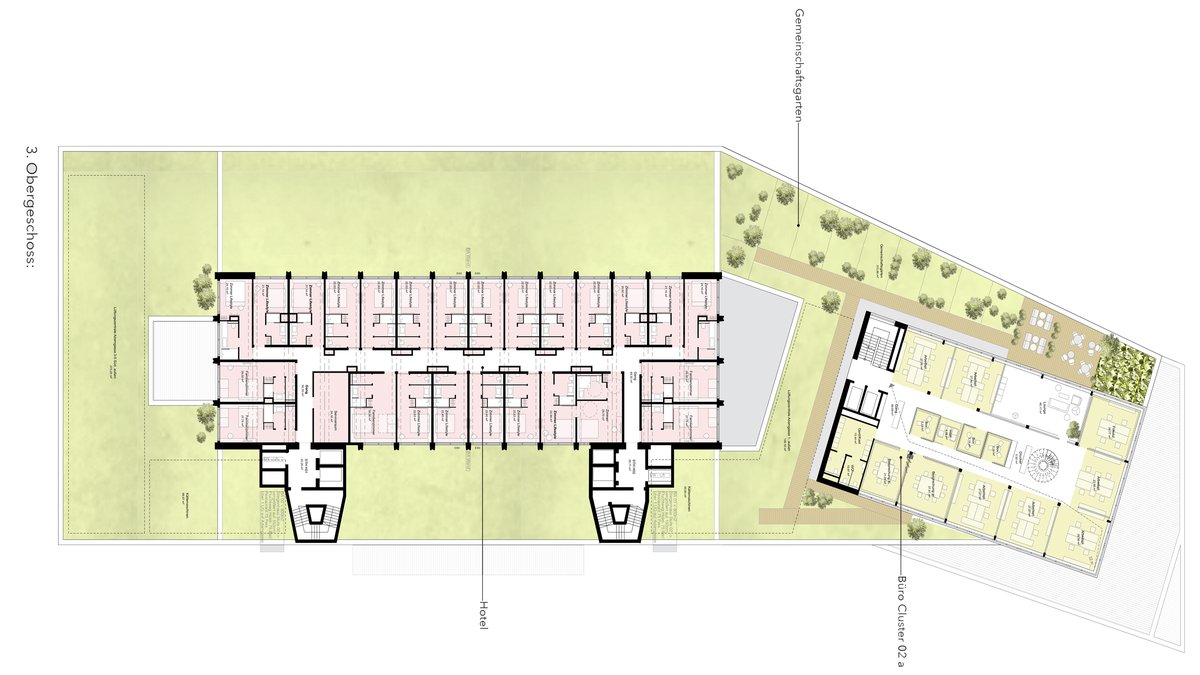 The distinctive building at Adamgasse 3–5 is getting a worthy companion. The base is the connecting element that integrates the separate buildings into the surroundings and calms the ensemble. The existing shops at Adamgasse 7 and 7a will be extended into the inner courtyard, thereby dividing it into different areas and giving it an entirely new quality. The façades of the new shops are in formal dialogue with the buildings opposite them and form a strong new ensemble with the existing buildings and new additions. The quarter will have a fresh, new appearance thanks to the uniform design of the entire arcade.
The newly designed open space surrounding the ensemble creates an appealing and representative connection between Innsbruck's main station and its historic centre. A guidance system that does without garish effects, but instead employs subtle accents – such as the brass strips inlaid in the floor – welcomes visitors at the main station, guides them through either of the two arcades, across the vibrant plaza around the new RAIQA building, and then further to Bozner Platz. The façade design is continued on the ground in an abstract way. Simple illuminated pillars and strips that are discreetly illuminated from below ensure that the guidance system also fulfils its purpose after dark.
All participating offices, information about the competition here.
* " (…) and when they were released by old age, and by the years, as they chanced to be standing by the sacred steps, discussing the subject of their deaths, Baucis saw Philemon put out leaves, and old Philemon saw Baucis put out leaves, and as the tops of the trees grew over their two faces, they exchanged words, while they still could, saying, in the same breath: 'Farewell, O dear companion', as, in the same breath, the bark covered them, concealing their mouths." From: Ovid "Metamorphoses"
Task
Invited competition for the development, opening and revitalisation of a quarter in Innsbruck. Redesign of the main office of Raiffeisen-Landesbank Tirol AG and the surrounding area as a modern working and living environment.
Status
Competition 08/2019
Location
Innsbruck
Client
Raiffeisen-Landesbank Tirol AG
BWM Team
Alexandra Stage, Elena Atanassova, Katharina Wöhrer, Paul Gaunersdorfer, Massimiliano Marian
Image credit
Rendering © BWM Architekten
Carla Lo Landschaftsarchitektur
Mag. Michael Hartisch GmbH
GG Ingenieure ZT GmbH
Bauklimatik GmbH
P.I.R.O.L. - ZT