Stiefelkönig boutique Vienna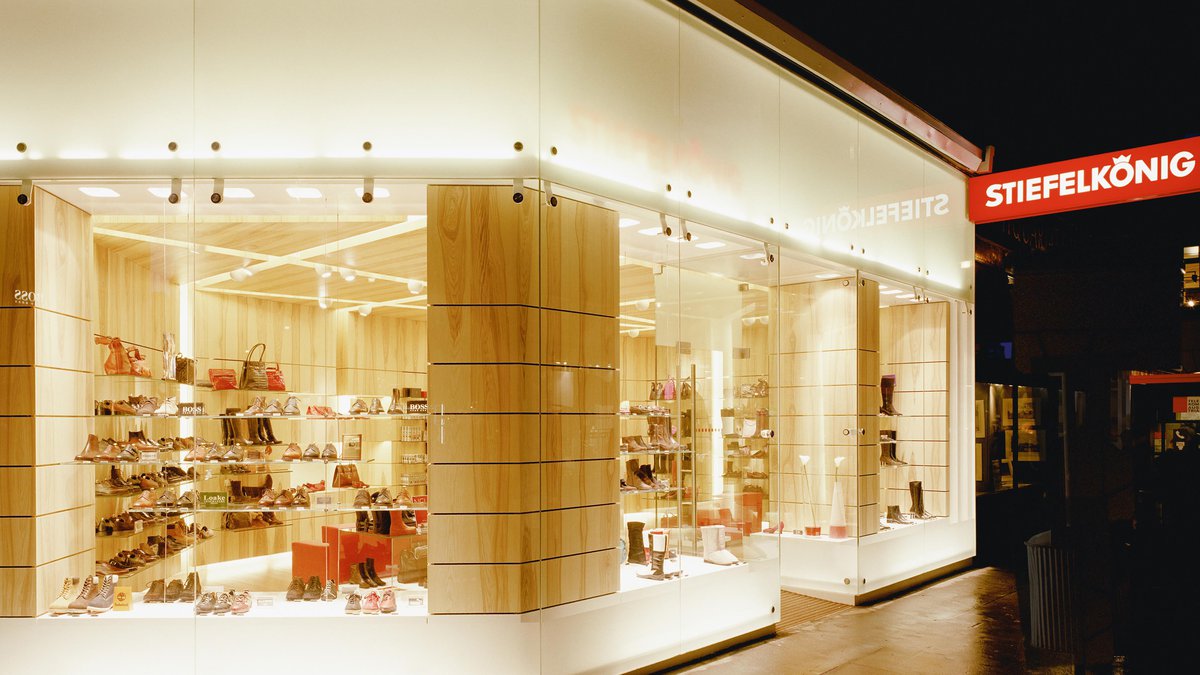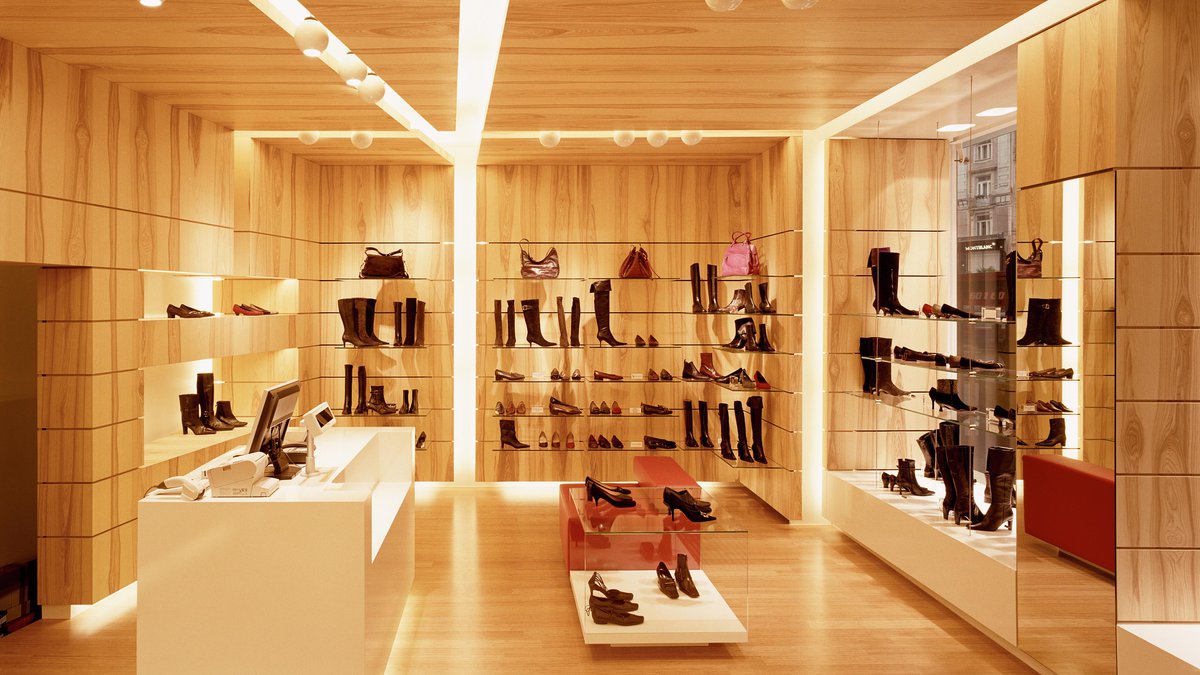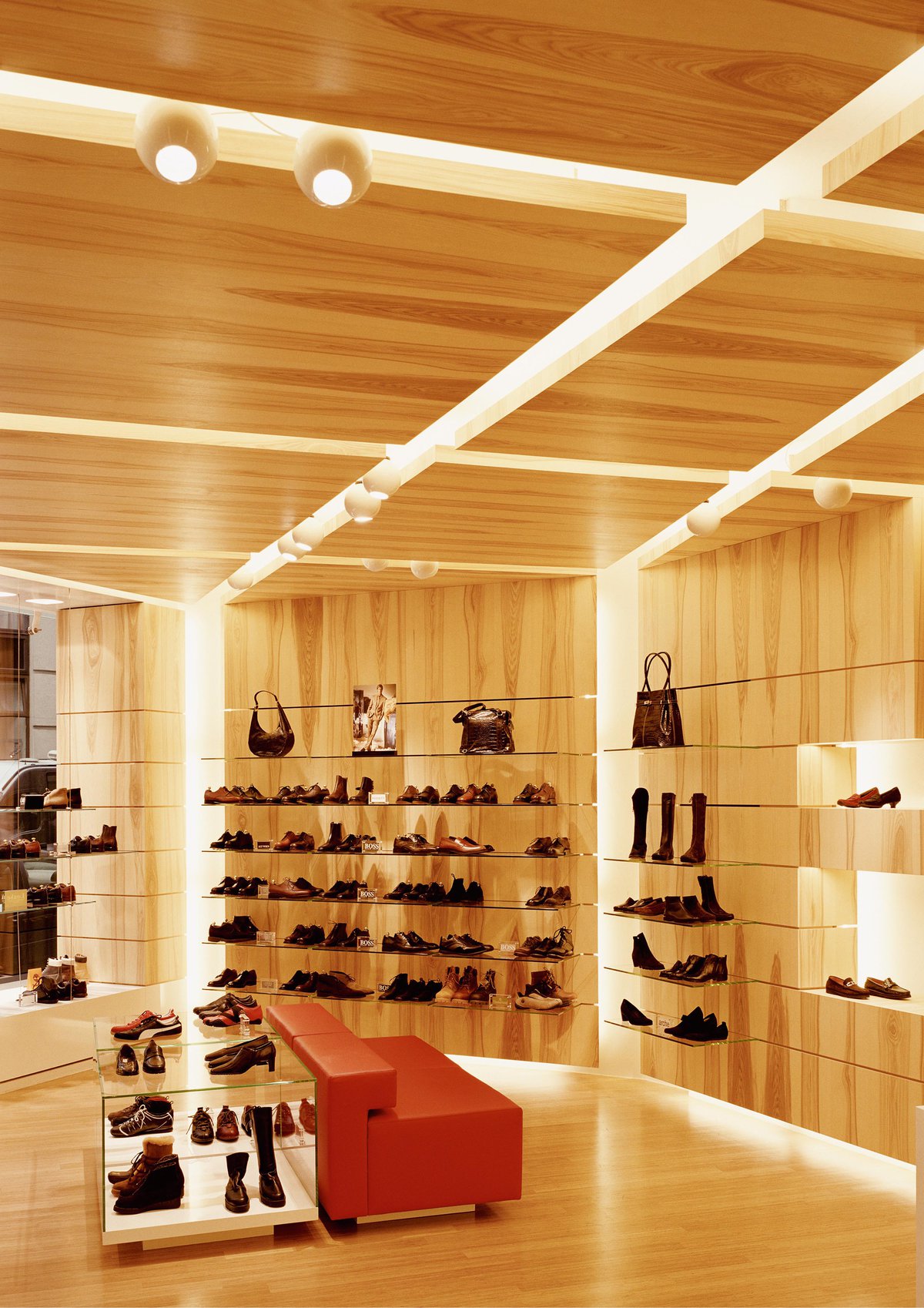 following the slogan "tiny and classy". The walls and the ceiling are covered by lively grained ash wood panels crisscrossed by light slots illuminating the space. The accessible 50m2 "shoebox" representing the smallest type of Stiefelkönig's premises is a modern new interpretation of the classic wood paneled Inner City quality store. It is a mixture of traditional material and a trendy interior.
Task
Conversion of an existing Stiefelkönig shoe store within Vienna's City Center into a shoe boutique .
Status
Completion 10/2004
Client
Stiefelkönig Schuhhandels GmbH
BWM Team
Susanne Thomanek, Thomas Duregger, Judith Eiblmayr, Robert Charuza
Photographer
Rupert Steiner
Graphic
PKP
Statics
DI Gerhard Hejkrlik Ziviltechniker GmbH
Service engineering
Technisches Büro Ing. Kurt Angermaier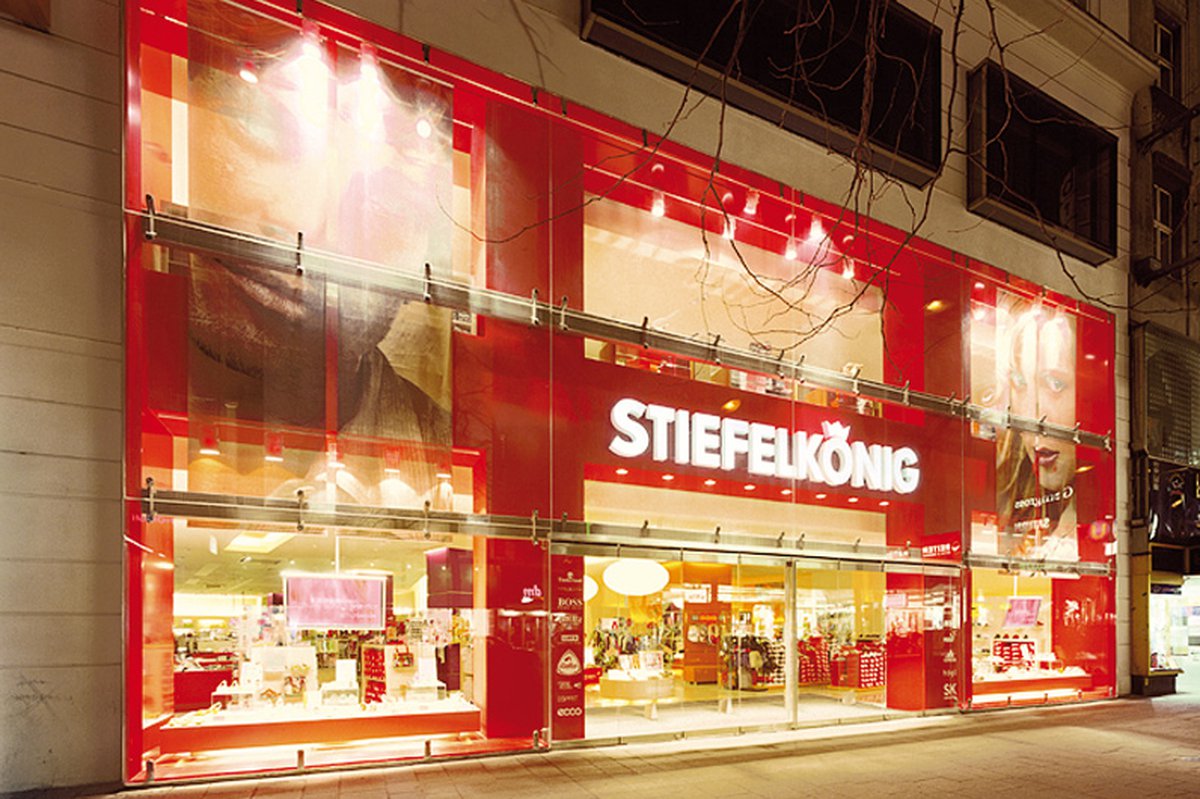 1 July 2006
Rewarded for exemplary building in the viennese city scape by the municipality of Vienna (MA 19).