Confectionery Oberlaa Mariahilfer Straße

Delicate colours for sweet treats.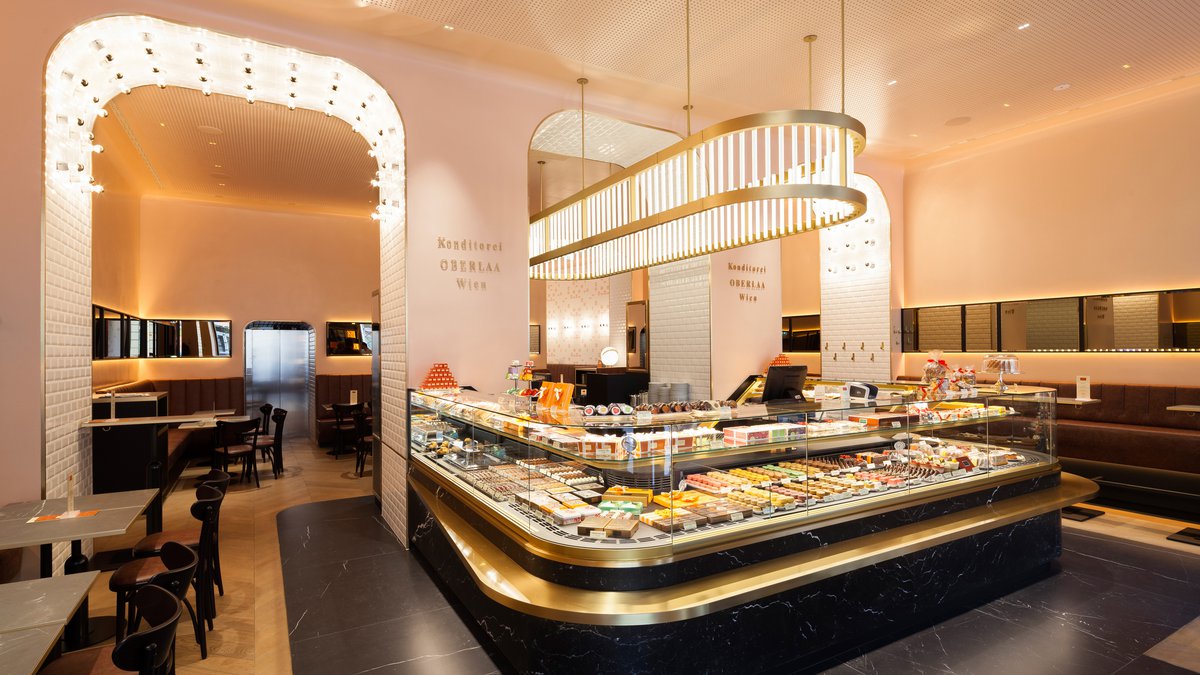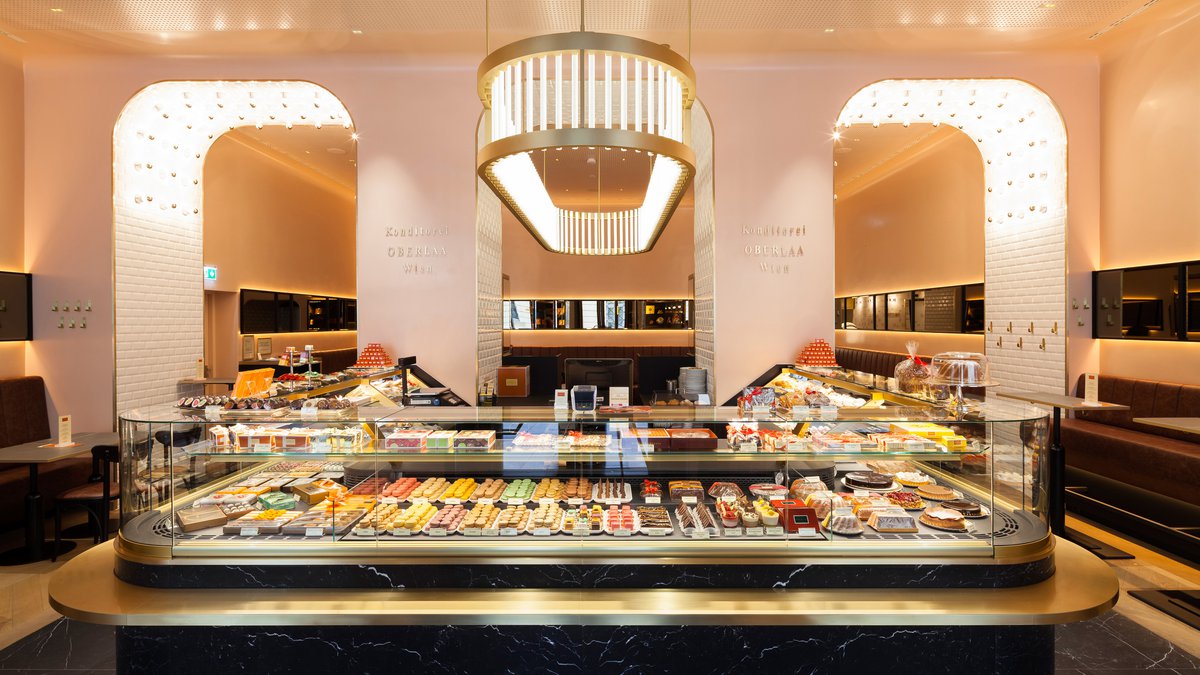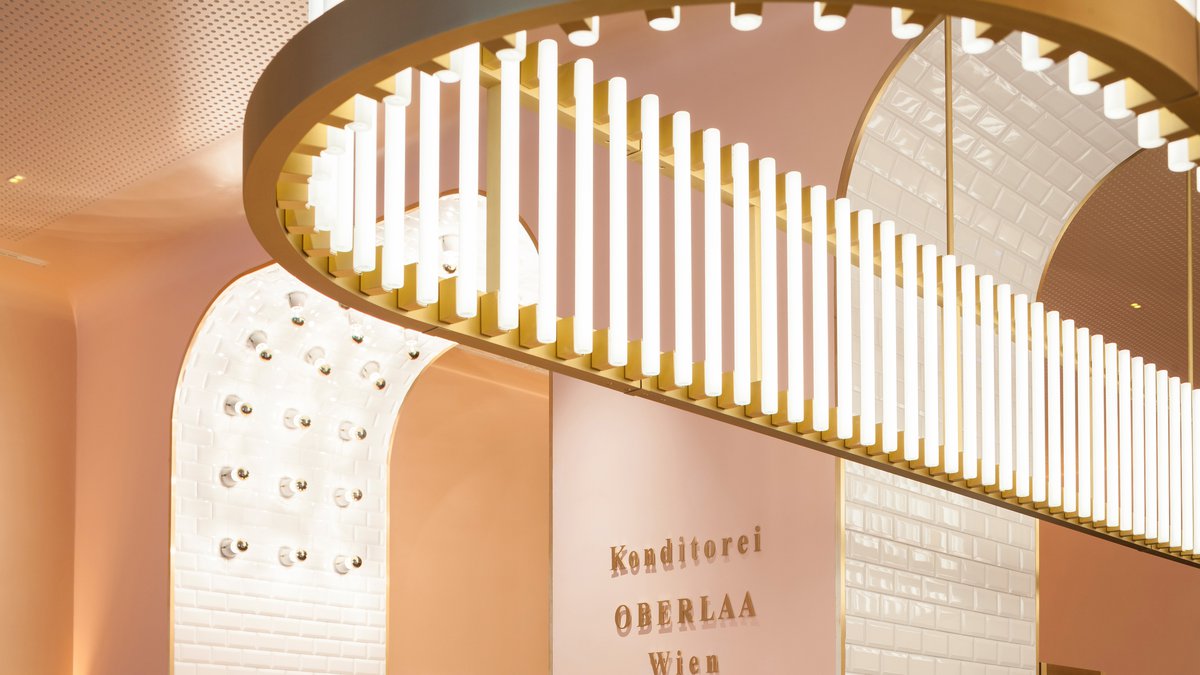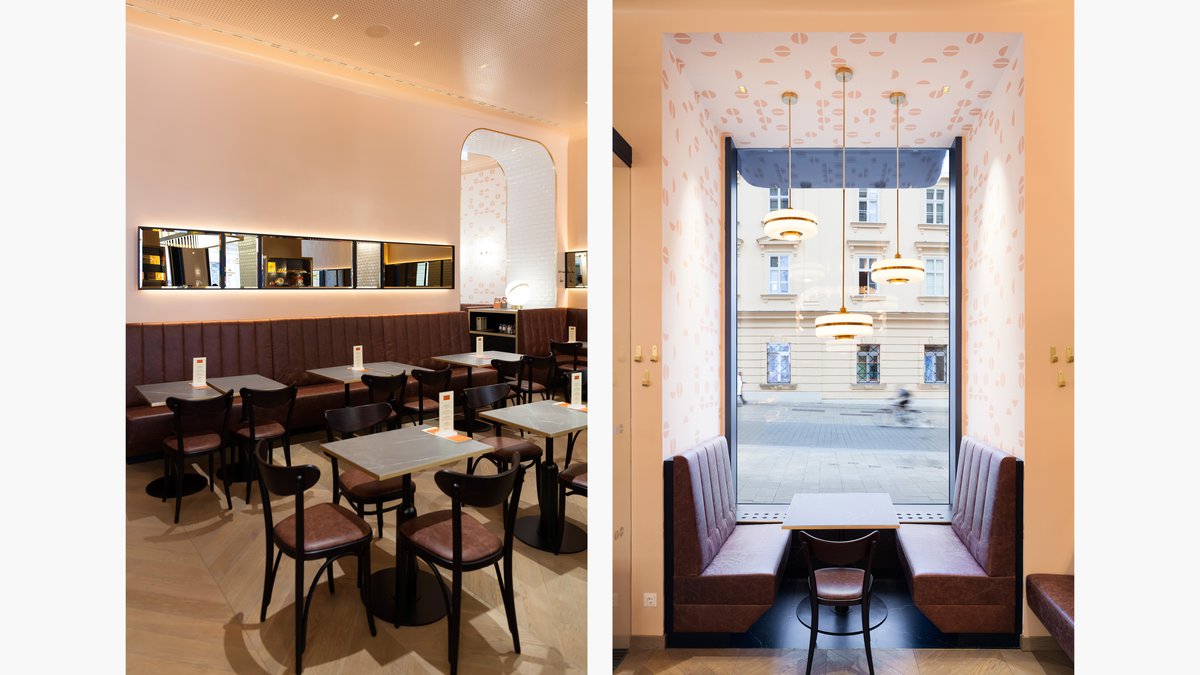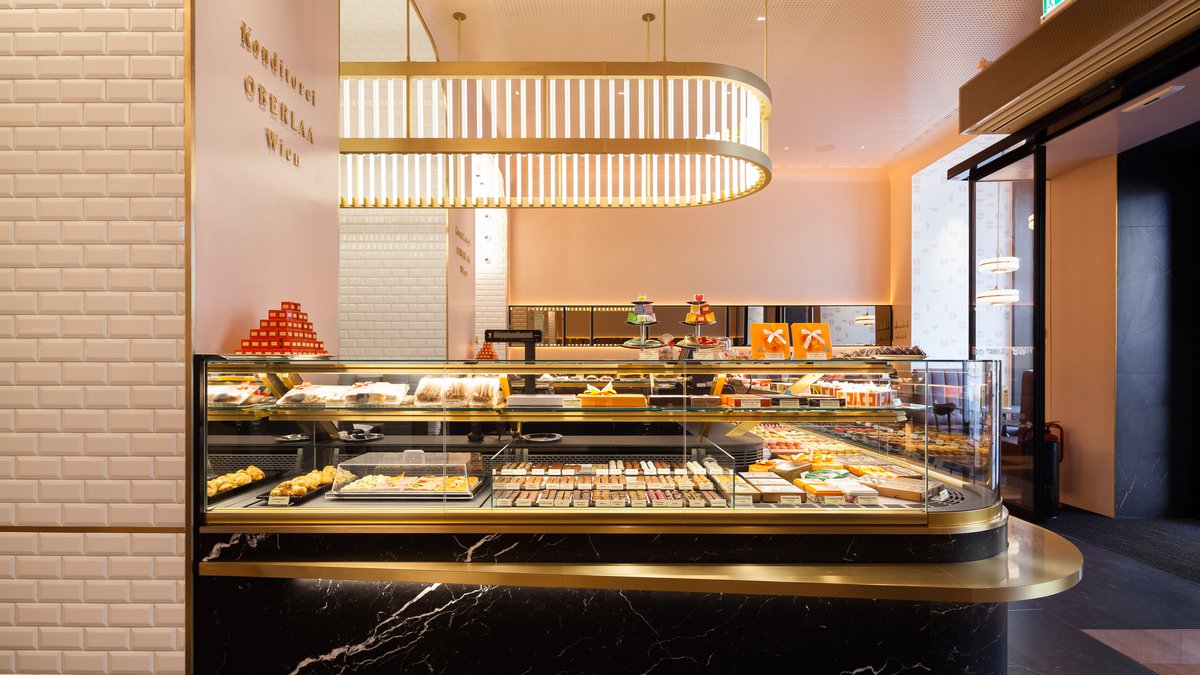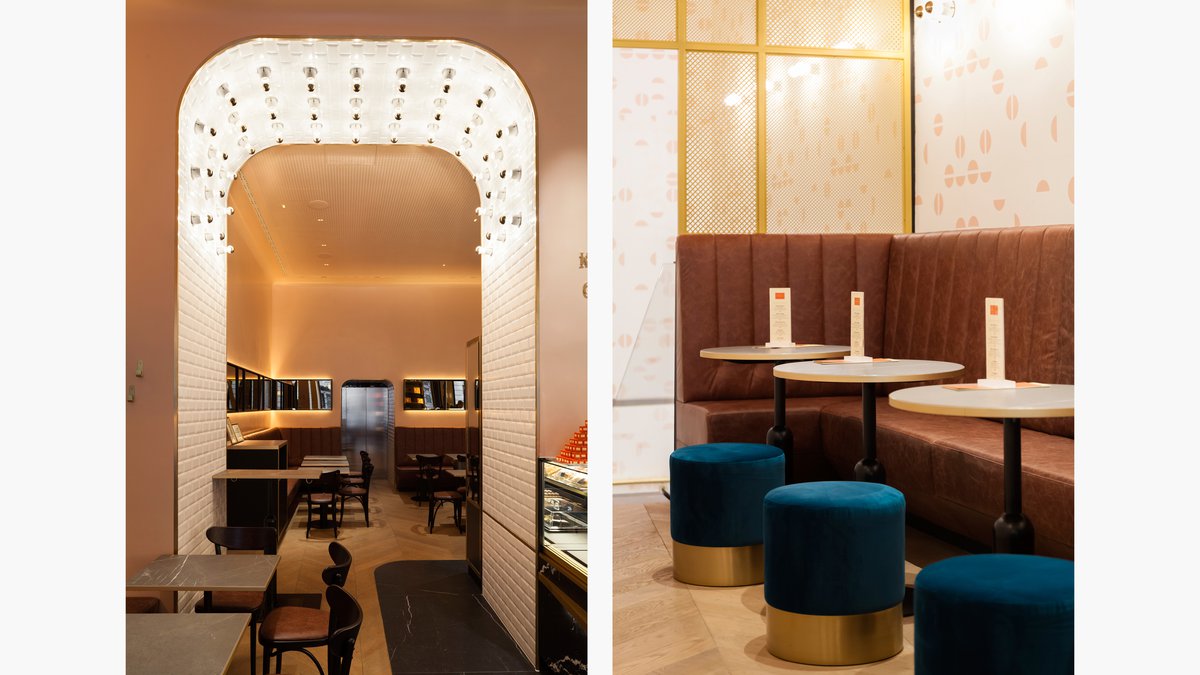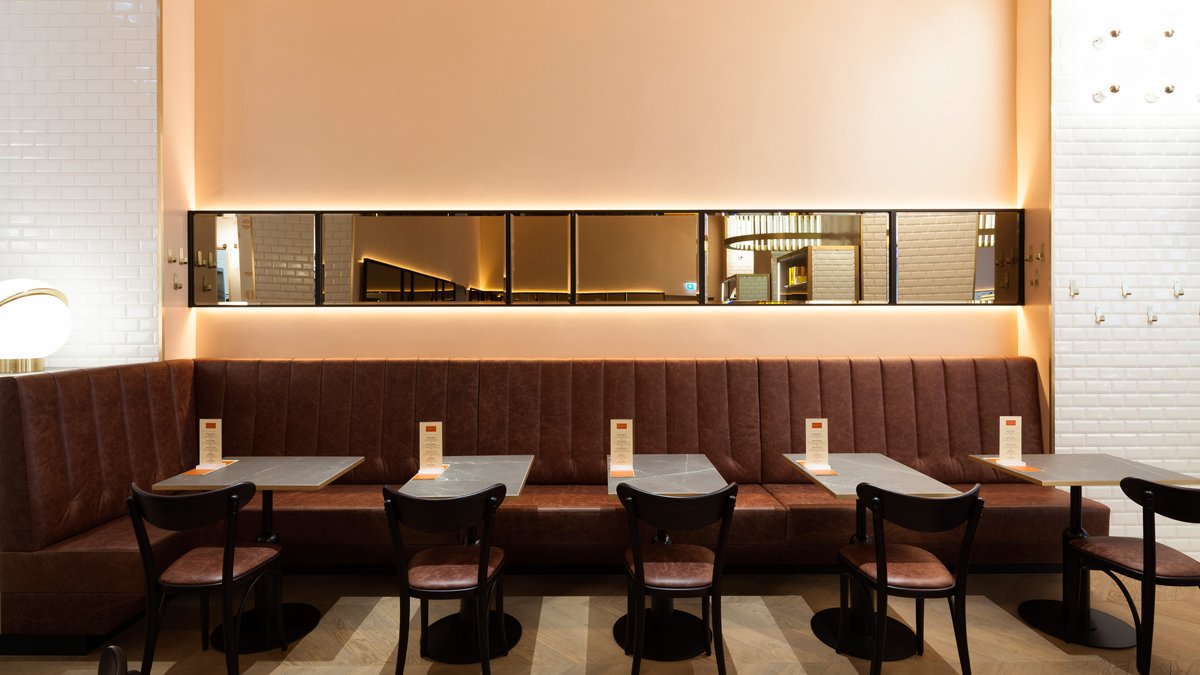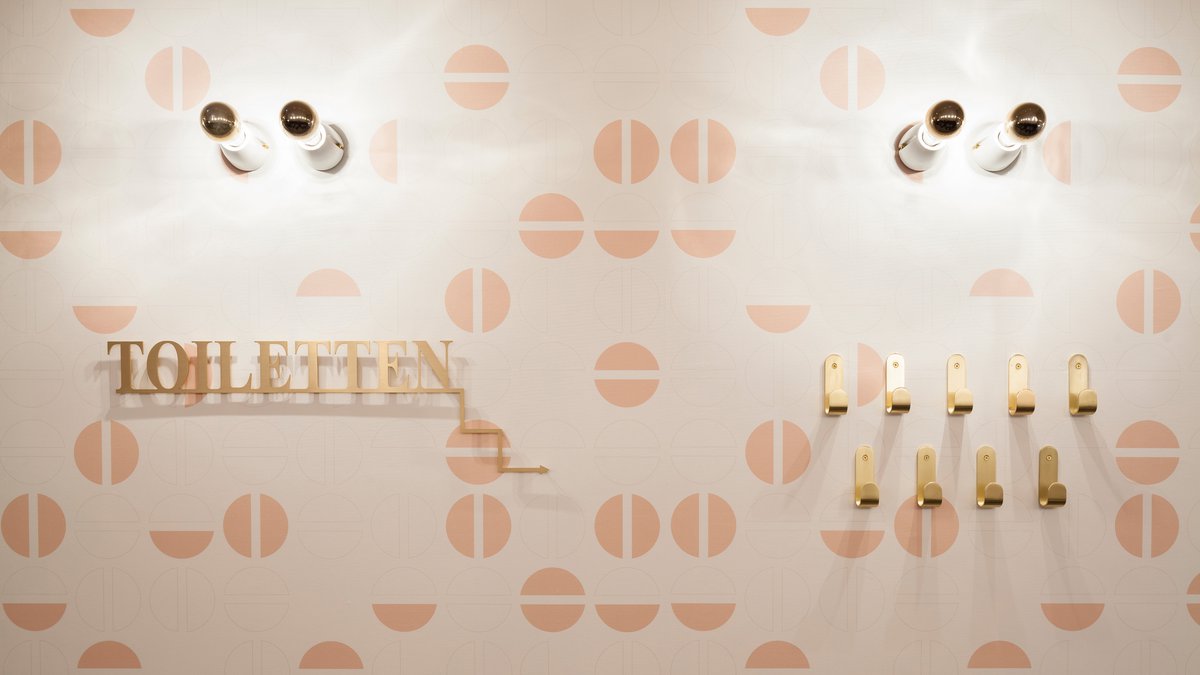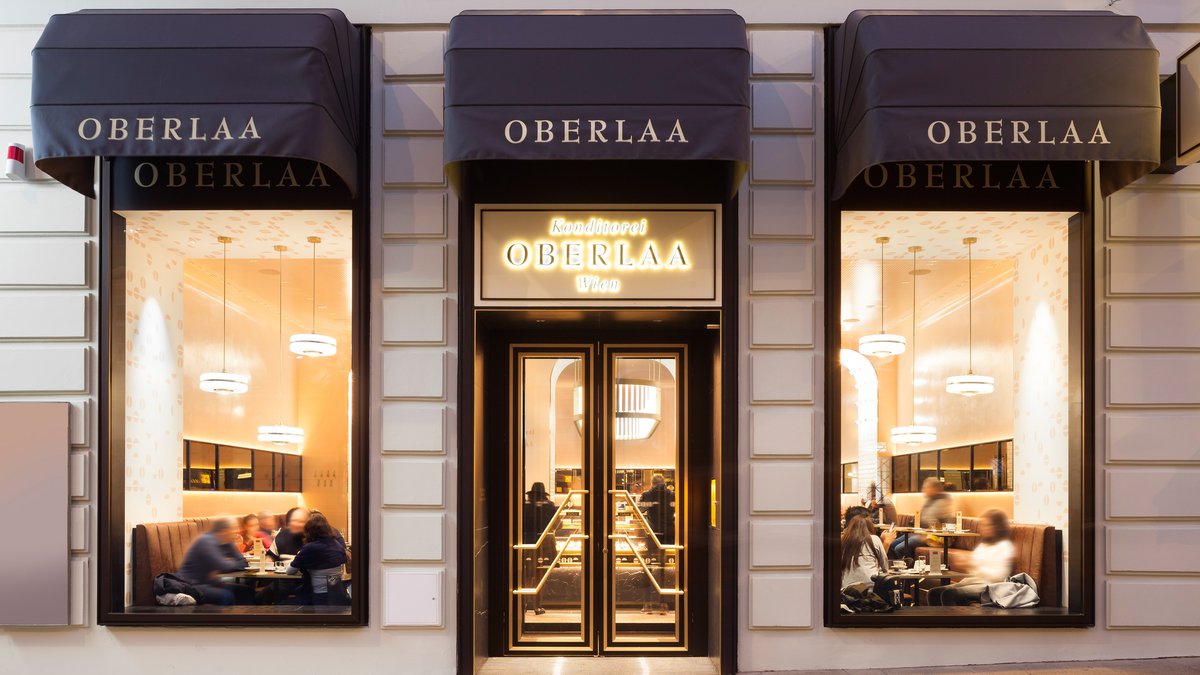 BWM Designers & Architects have bathed the new Mariahilfer Strasse location of the popular OBERLAA confectionery in a soft shade of peach.
Achieving a sense of lightness and airiness for the new OBERLAA location at Mariahilfer Strasse 1 was one of the main priorities of BWM Designers & Architects design. Elegant grey wicker blinds span the entire length of the façade and the interior is bathed in a subtle shade of peach. When entering the restaurant, guests immediately notice the centrally positioned, free-standing display case that perfectly showcases OBERLAA's exquisite LaaKronen in all their colourful splendour as well as the other delectable cakes and pastries. The display case is further highlighted by the eye-catching chandelier suspended above it.
The new OBERLAA confectionery is attractively situated and offers seating for about 80 guests. Thanks to its delicate colour scheme, the atmosphere in this bright, open space with a ceiling height of four metres is both fresh and warm. BWM's interior team chose stylish elements such as herringbone parquet, marble porcelain stoneware and white, faceted metro tiles, and combined them with typical Viennese design elements such as brass, wallpaper and leather benches. The cosy seating niches in the windows provide the ideal setting for some relaxation after an extensive shopping spree.


Task
Interior concept for Viennese confectionery
Status
Completion 10/2018
Location
Mariahilfer Straße 1c, 1060 Wien
Client
OBERLAA Konditorei GmbH & Co KG
Size
133m2

No. of seats
80
BWM Team
Erich Bernard, Ingrid Schmid, Michele Sabini, Nadja Cvrcek, Marlies Klauser, Elisabeth Morillio-Napetschnig
Image credit
BWMArchitekten/ Christoph Panzer
Project management, site supervision
Ecoplan Bauplanungen

Light consulting
Christian Ploderer