Kolm

A stage for the chef.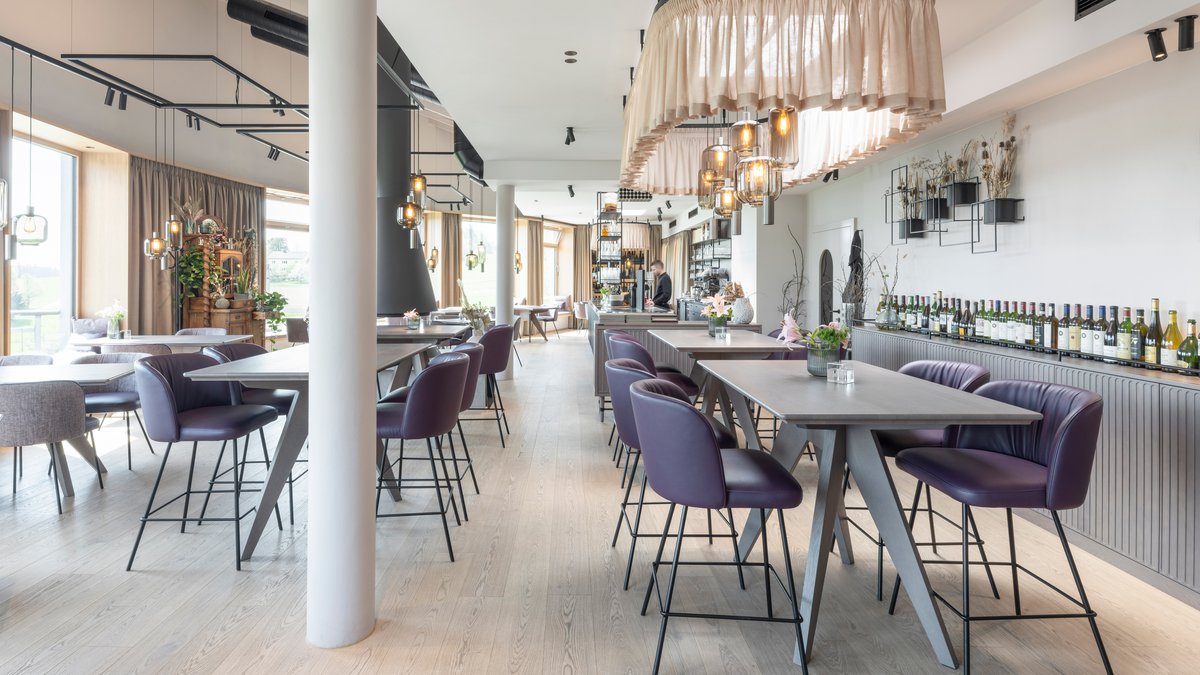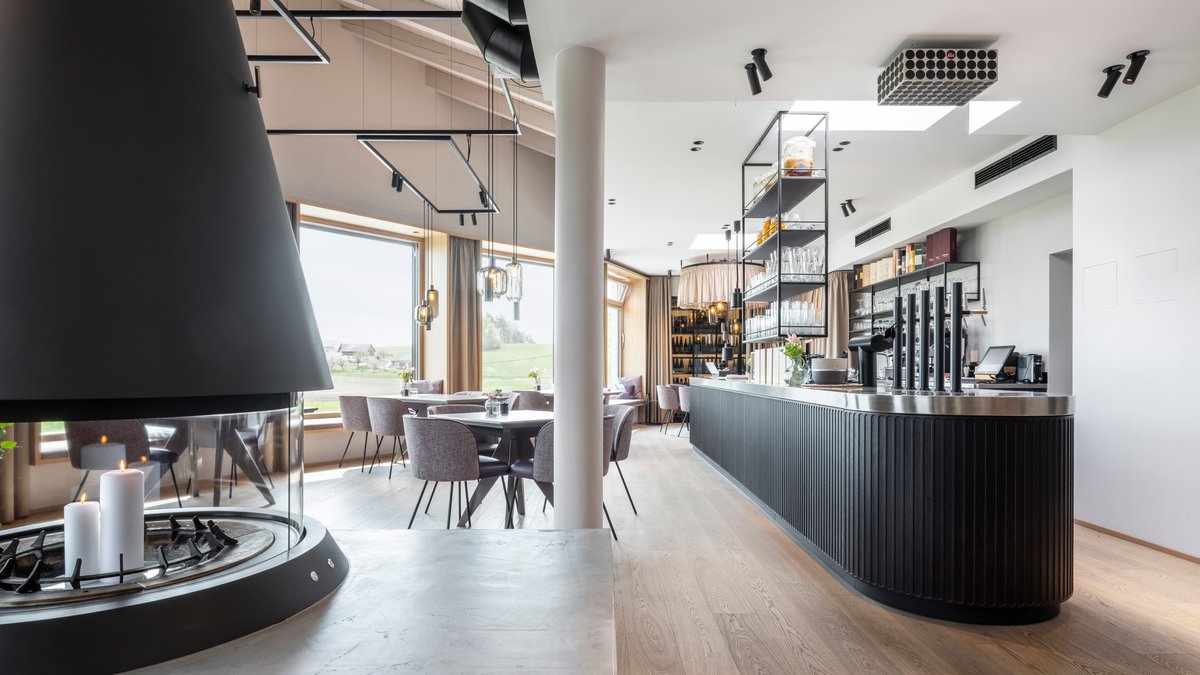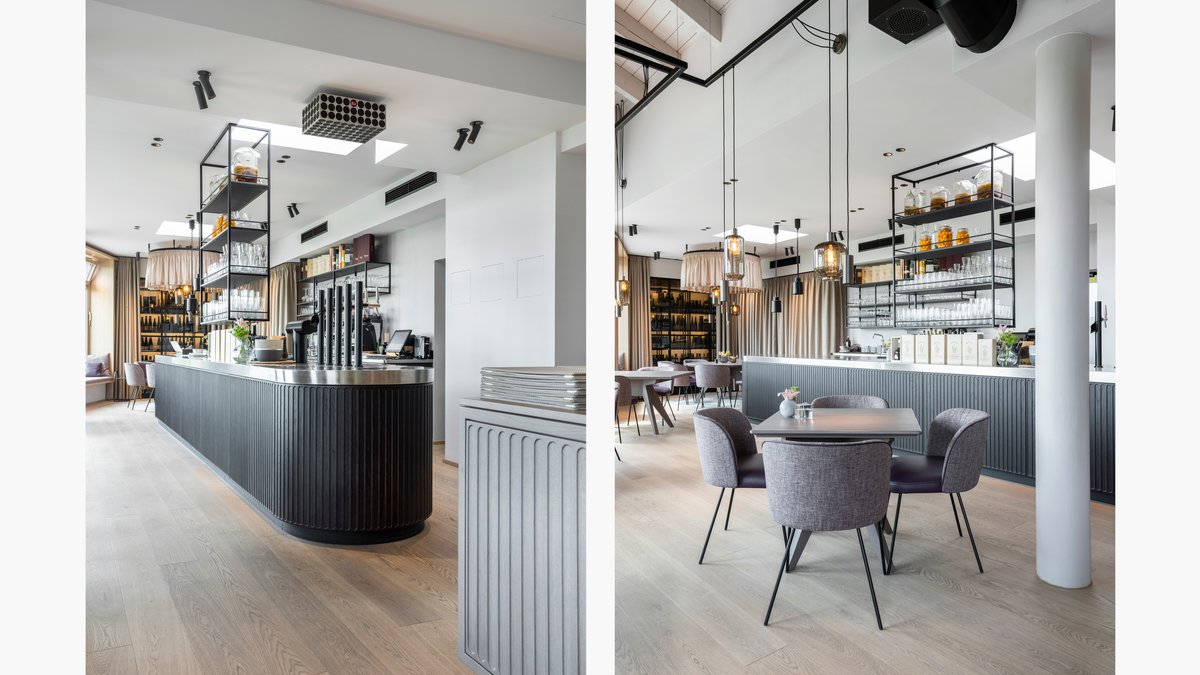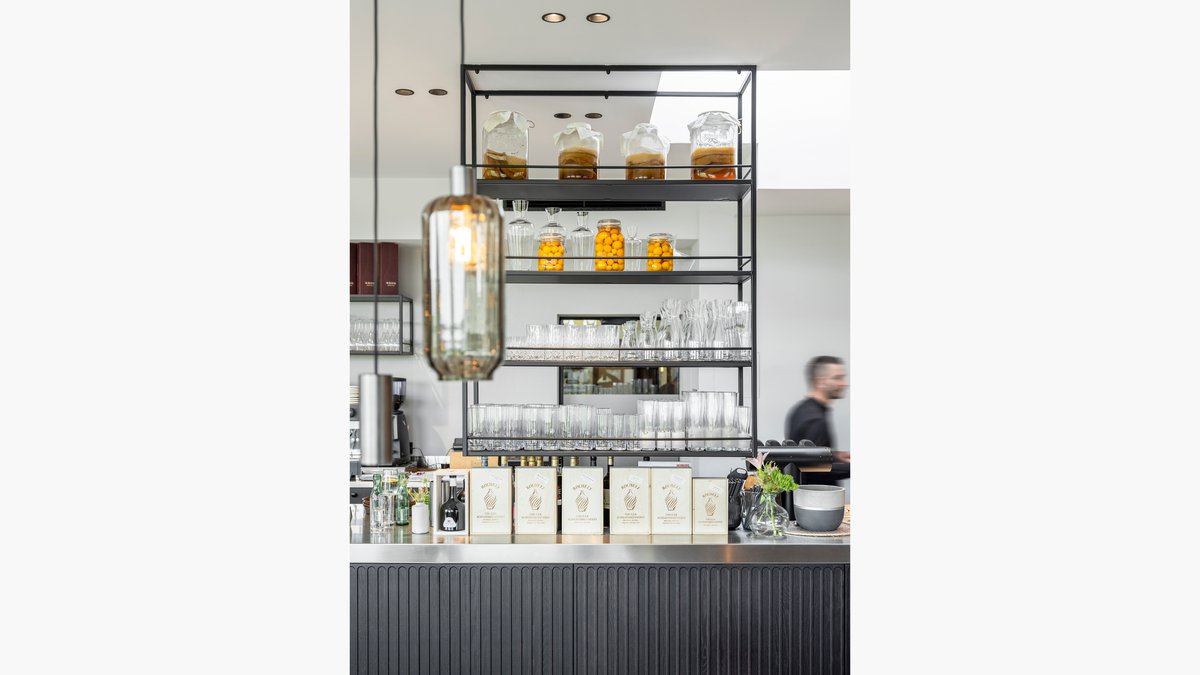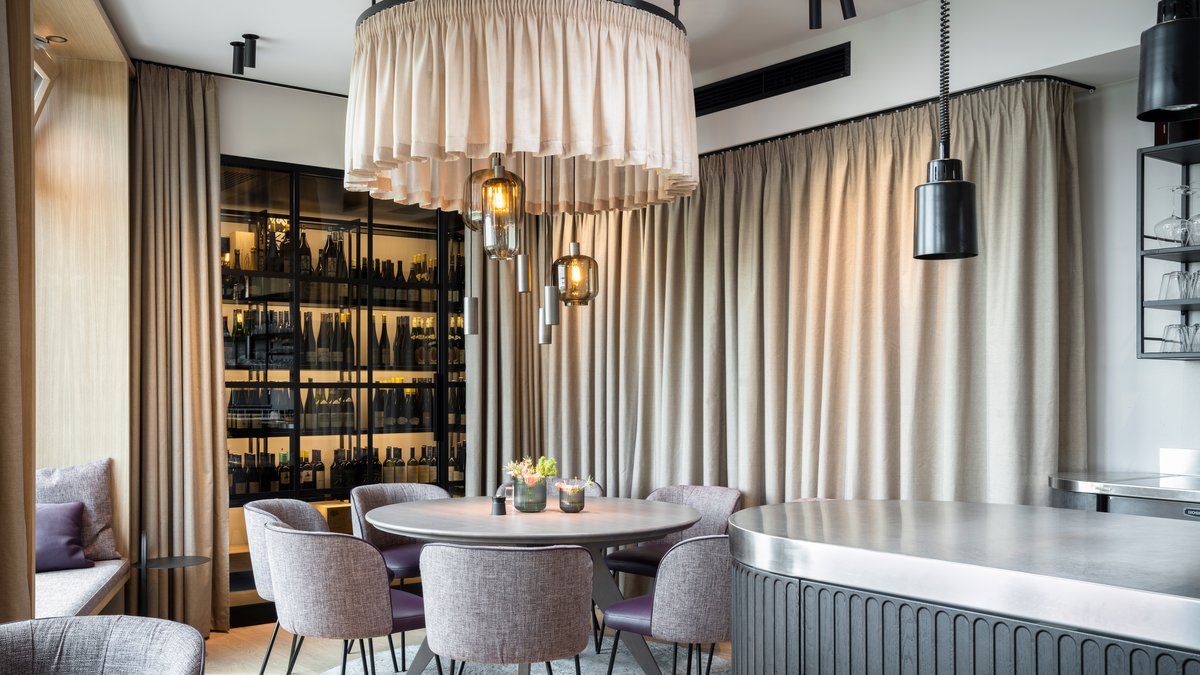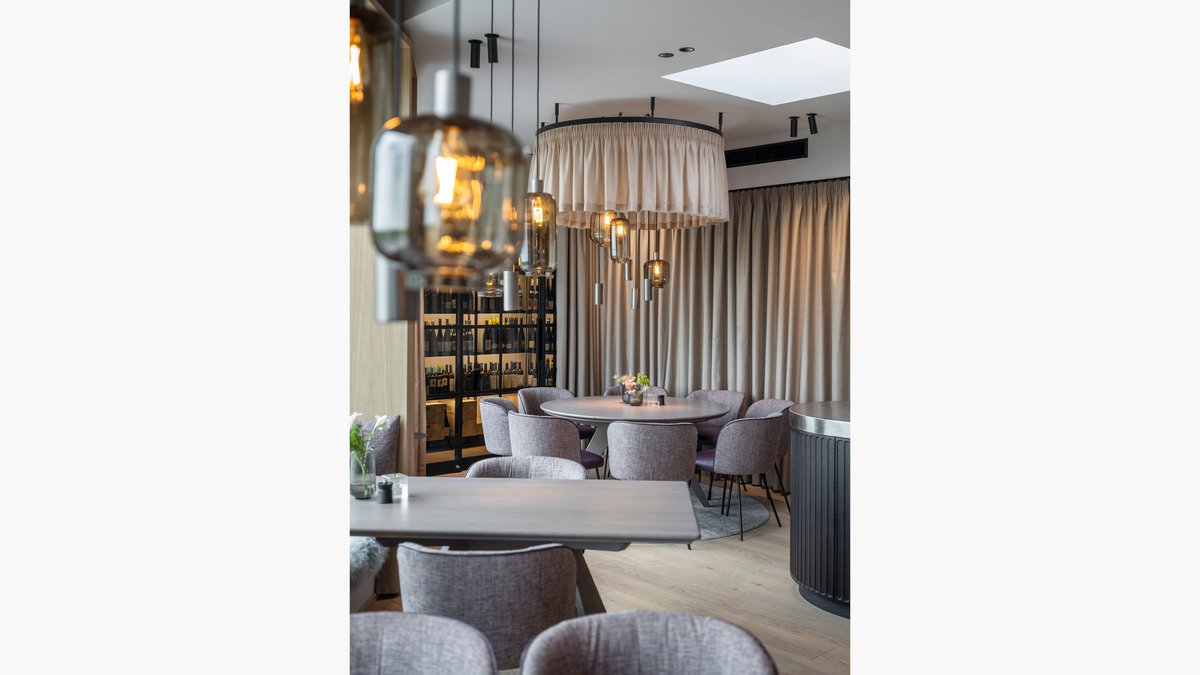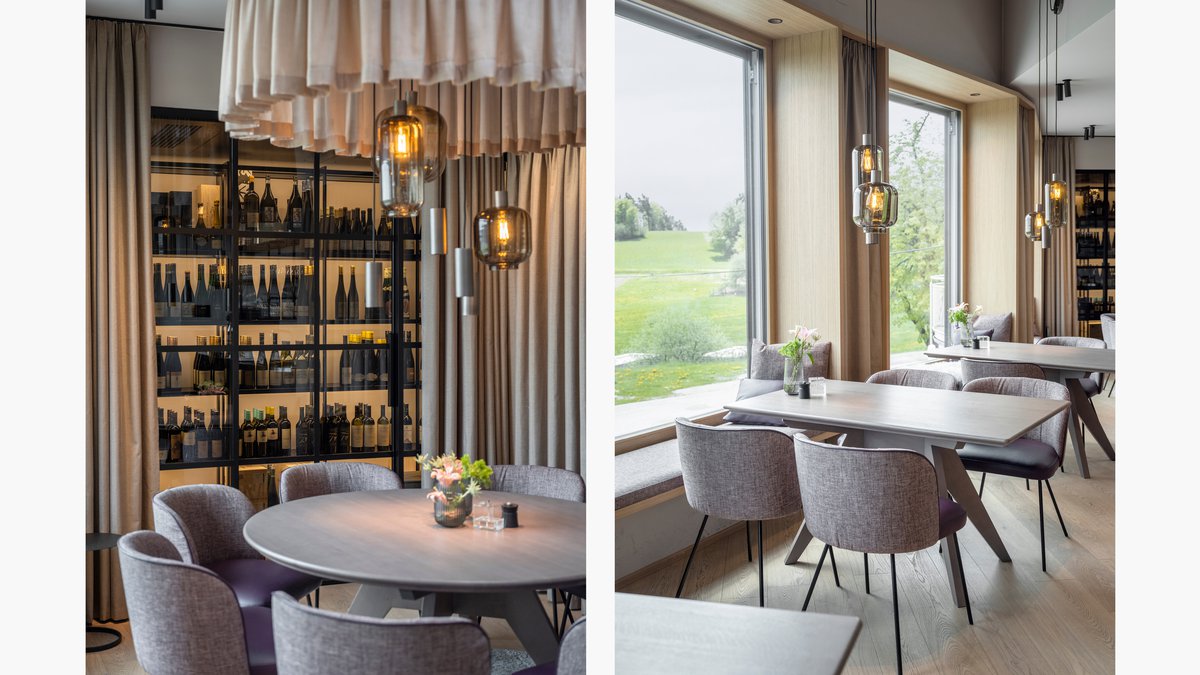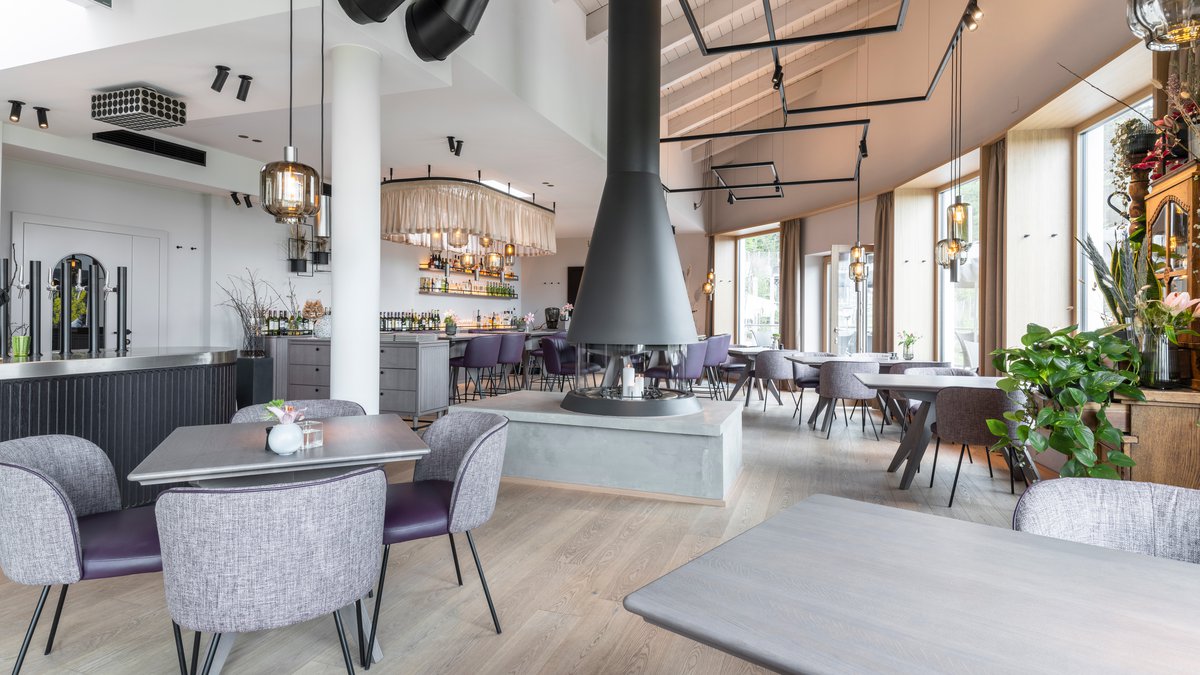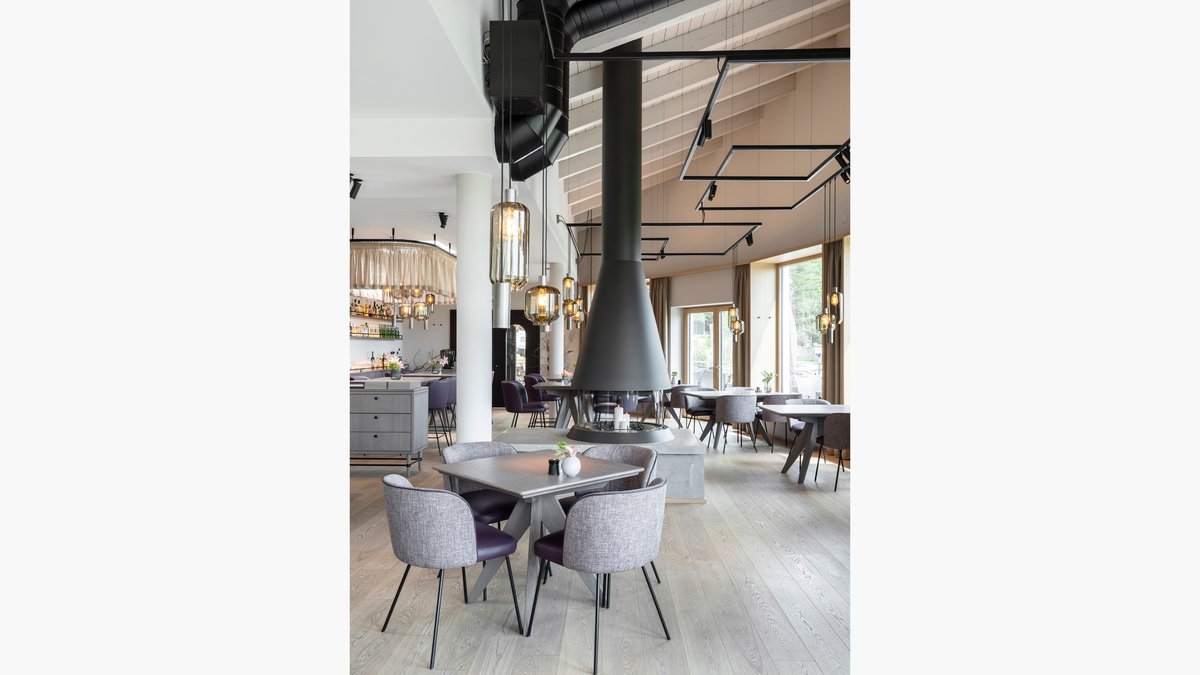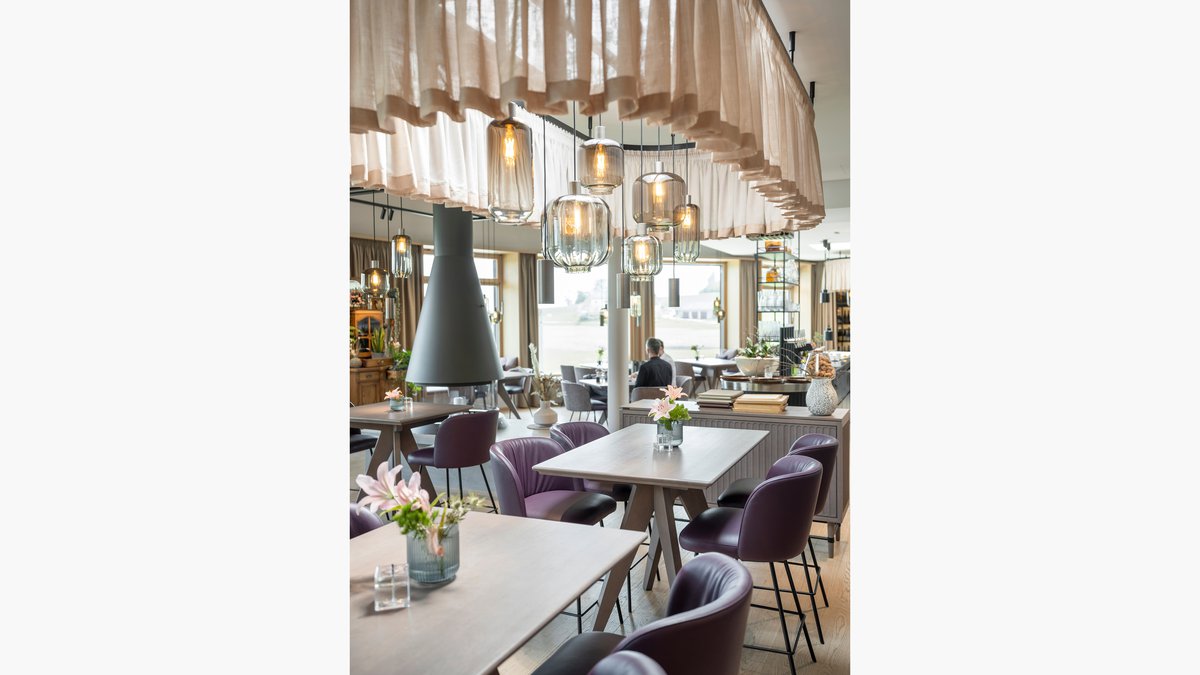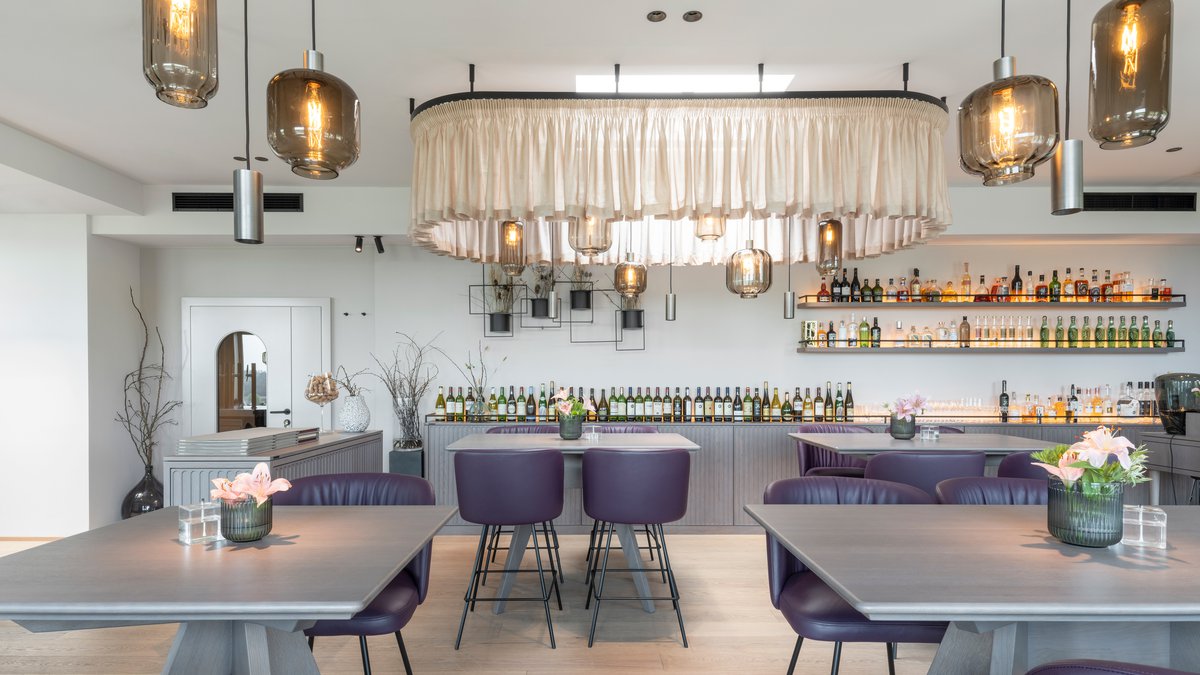 Michael Kolm holds two toques from Gault Millau and is a member of JRE-Jeunes Restaurateurs (European association of young restaurateurs). The goal of the redesign of his Kolm Restaurant was to create a stage worthy of this top chef.
A stage for the chef
BWM Architekten rezoned the restaurant: Upon entering, guests find themselves in a cosy, lounge-like area with high seats and a fireplace that also serves to separate the lounge from the dining area.The highlight of the restaurant is a centrally positioned 6.4m-long counter with a rounded stainless-steel work surface and clad with dark-stained oak panelling – the perfect stage for the top chef. Guests get to watch Michel Kolm as he creates his dishes.A walk-in refrigerated wine cabinet is the eye-catcher at the end of the room. The curtain in front of it can be opened or closed, another nod to the theatre-inspired concept. The lighting can be adjusted and dimmed, depending on the desired atmosphere or occasion.
Bringing nature inside
The ambience created in this 130m2 space reflects the undulating Waldviertel region – as do the culinary offerings – and the natural surroundings infuse the restaurant. The large windows offer an expansive view of the landscape, while at the same time serving as comfortable seating.
This concept also shows in the choice of colours and materials, which play with contrasts too. For instance, the curtains feature lighter shades and the floors light-coloured wood, while the tables are dark grey; and the flowing fabrics employed for the lighting alternate with the clear, geometric forms of the (stainless-steel) shelves. Chairs and cushions in shades of lavender bring splashes of colour into the mix. When all these elements come together, the final result is a warm, cosy atmosphere.
The outside area, including a terrace and a new kiosk, will follow in the next construction phase.
Task
Redesign of a gourmet restaurant
Status
Completion 12/2021
Client
Michael Kolm GmbH Restaurant Bärenhof
BWM Team
Erich Bernard, Pia Temt, Greta Kenyeres
Image credit
BWM Architekten/Peter Burgstaller
Construction company
Leyrer + Graf Baugesellschaft m.b.H
Joiner
D & J Schulmeister GmbH
Fireplace builder
Ofenlounge, Firma Daniel Stadler
Portal
Dorn Fenster und Türen GesmbH
Painter
Pfeiffer Malerei & Fassaden GmbH
Graphics
moodley vienna GmbH
Lighting designer
Cuuluu - House of Light
Refrigerated wine cabinet
METEK GmbH

31 March 2023
Michael Kolm's new restaurant was awarded 3 forks and 93 points - 10 out of 10 for the ambience by BWM – by the Falstaff Restaurant Guide 2023 and thus ranks among the top restaurants! Congratulations!