Stiftsrestaurant Leopold

Preserving purity.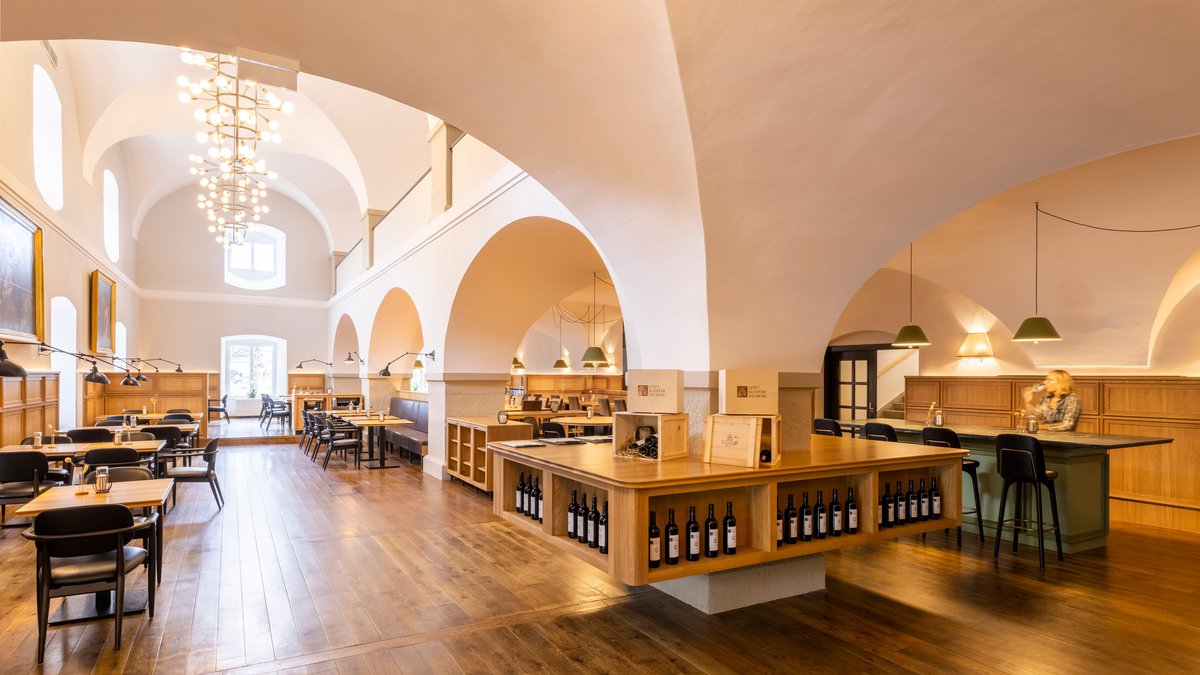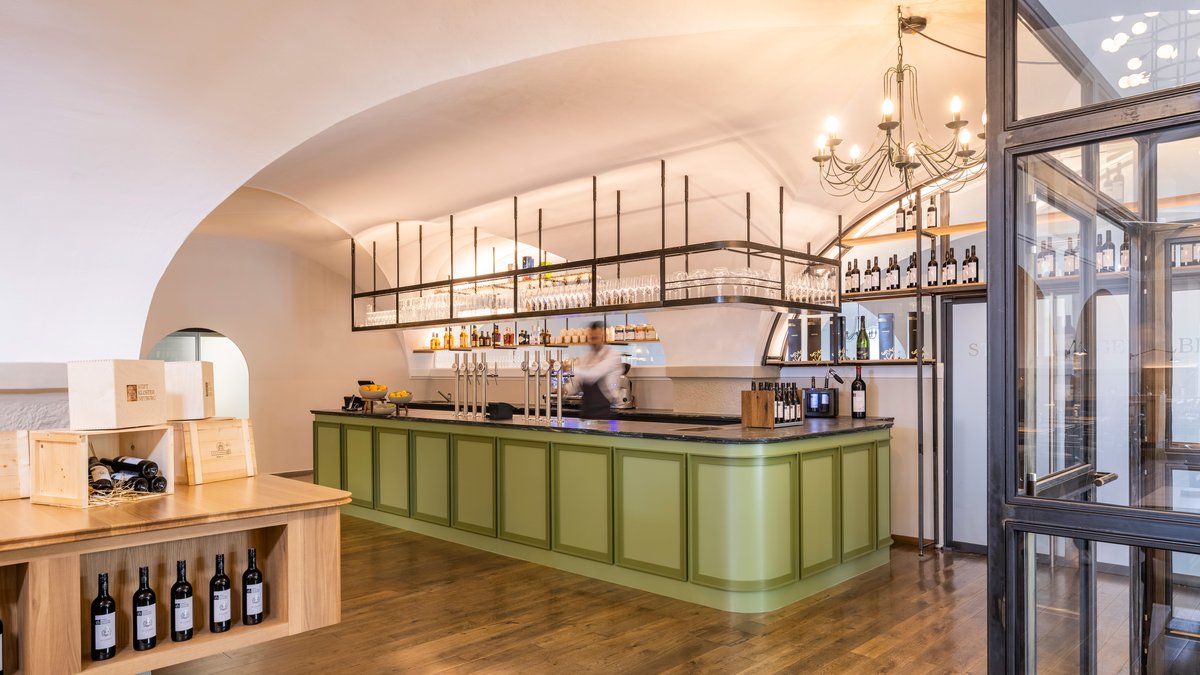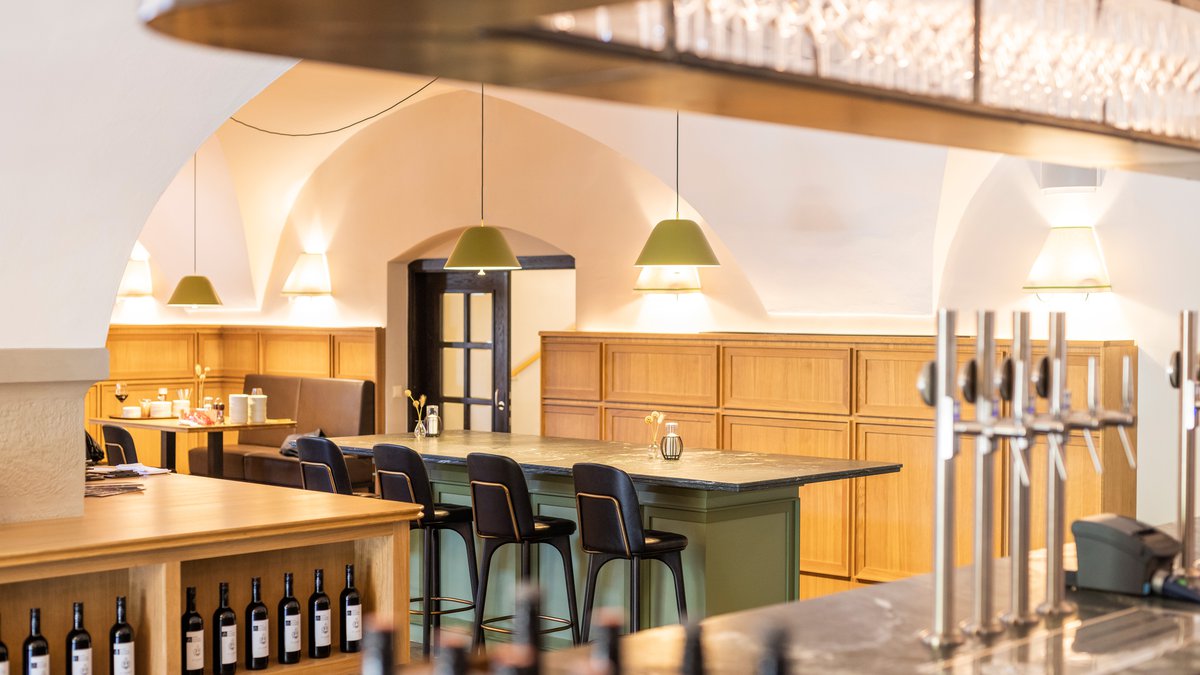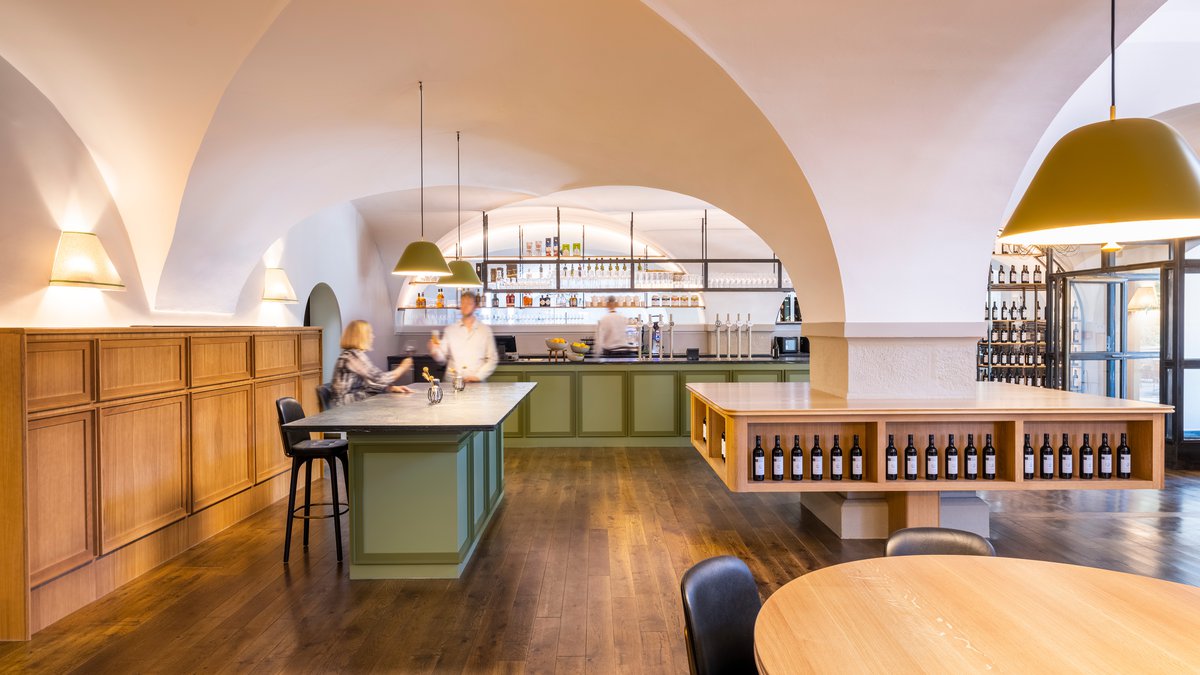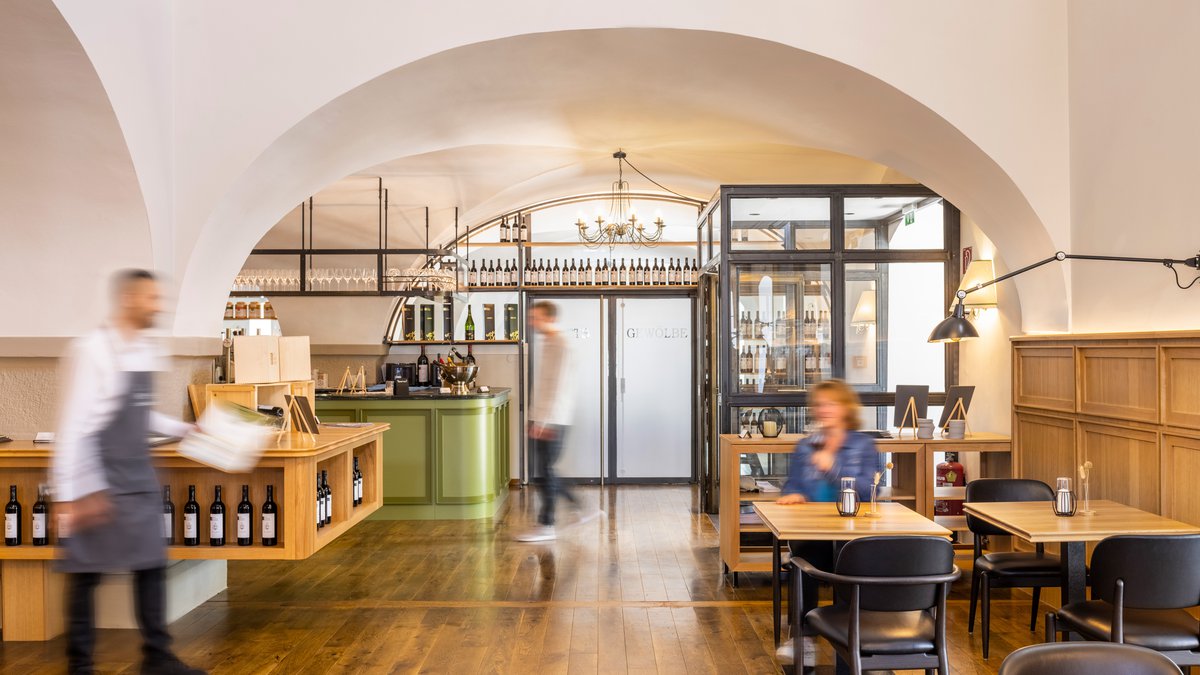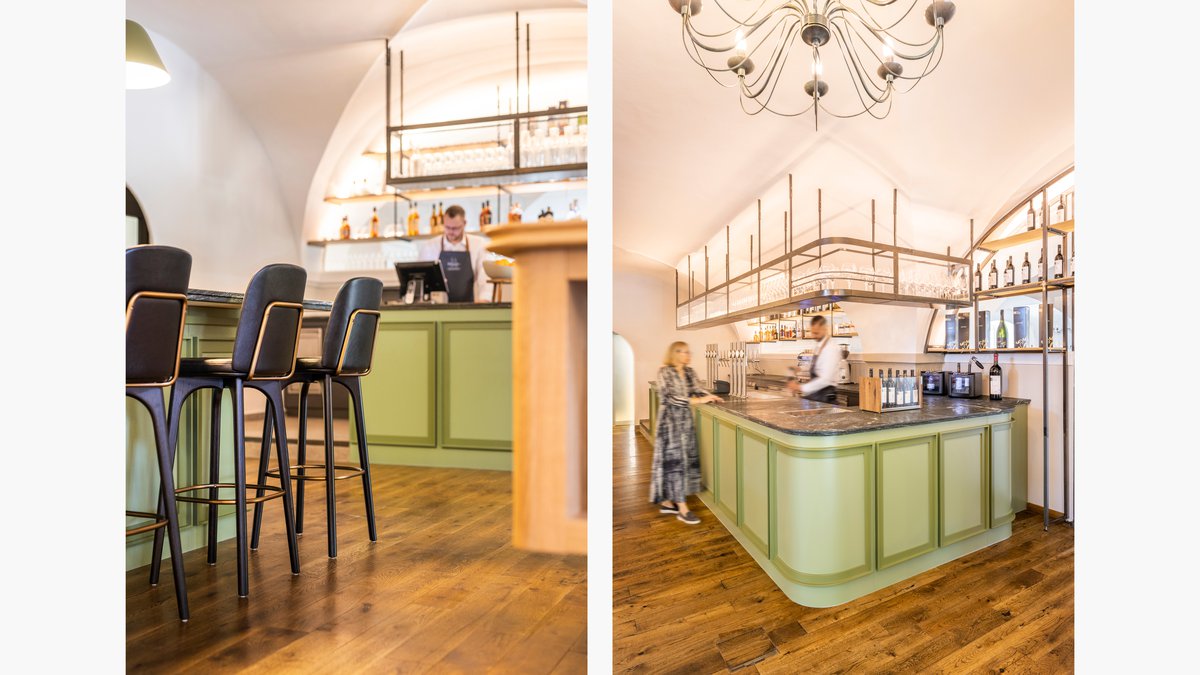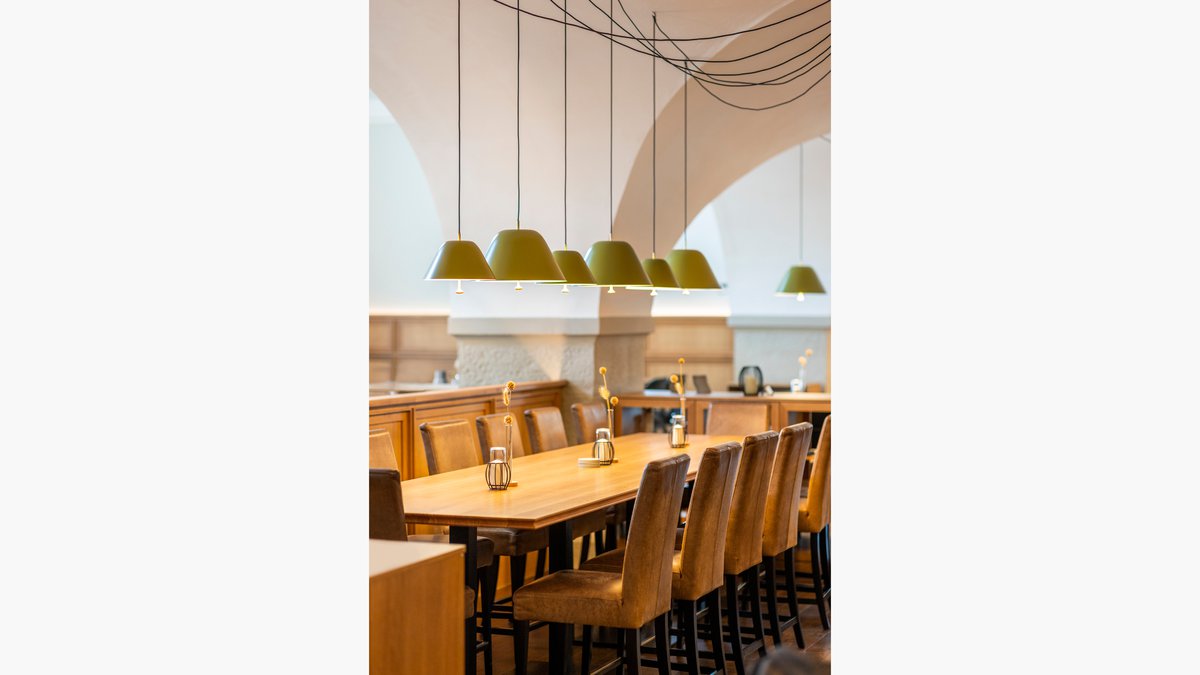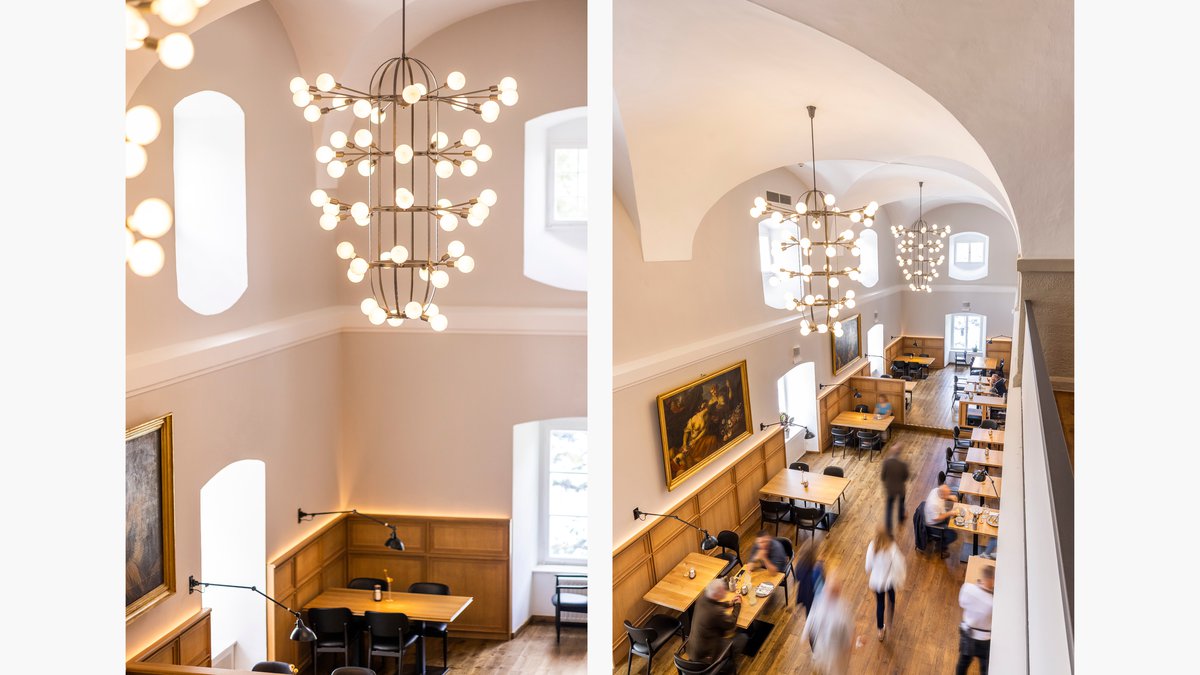 Established in 1114, Klosterneuburg Abbey is today an important cultural site and tourist destination. Among other things, it is one of Austria's oldest and most distinguished wineries. BWM Architekten fully refurbished the abbey restaurant in preparation for its reopening under a new operator. They opened up the 640m2space and gave it a cohesive, authentic look inspired by the abbey itself.
Openend up.
When guests enter Leopold Restaurant through the new vestibuled entrance, they are transported straight into the abbey's unique world of wine. To the right of the centrally positioned bar is a 240m2 function room; to the left, the restaurant's dining area with seating for 132 guests, as well as a community bar table where up to eight guests can chat and enjoy a glass of wine. In the course of the refurbishment, the existing staircase was torn down to open the space up, the bar was moved from its central location to be closer to the entrance, and a direct line of sight between the bar and the kitchen was established. The circulation routes were adapted accordingly and shortened for the waiting staff.
Preserving purity.
The focus of the design concept is on regional production, craftmanship and purity. The colour scheme and choice of materials correspond with this. Existing elements were largely preserved, and new elements regionally sourced. The original oak floor was merely sanded and polished, and the tabletops were made from oakwood from the abbey's own estate. The lamps, coffered panelling and sideboards are also made from oak. Pannonian stone with a green-yellow texture was used for the bar and the adjacent community bar table. The walls, formerly yellow, were painted an understated grey white. All tables have pleasant, even lighting; partly, the cables emerge from a central electrical outlet on the ceiling and then disperse to end in lamps dangling directly above the tables.
The F&B concept also upholds the basic idea of "back to the roots". A Josper grill was installed as a contemporary version of the archaic wood-fired oven, as well as an outdoor grill.
Task
Refurbishment of the restaurant in Klosterneuburg Abbey for a new operator
Status
Completion 06/2021
Client
Weingut Sift Klosterneuburg GmbH
BWM Team
Erich Bernard, Pia Temt, Greta Kenyeres, Martin Rier
Image credit
BWM Architekten/ Severin Wurnig
F&B concept
Baysics
Carpentry
Tischlerei Ing. Claudia Mayerhofer
On-site supervision
B.Weikl e.U.
Chandelier design
Megumi Ito
Chandelier production
Dotzauer Lighting ProduktionsgmbH