Alma Rosé Plateau

Only the Violins remain.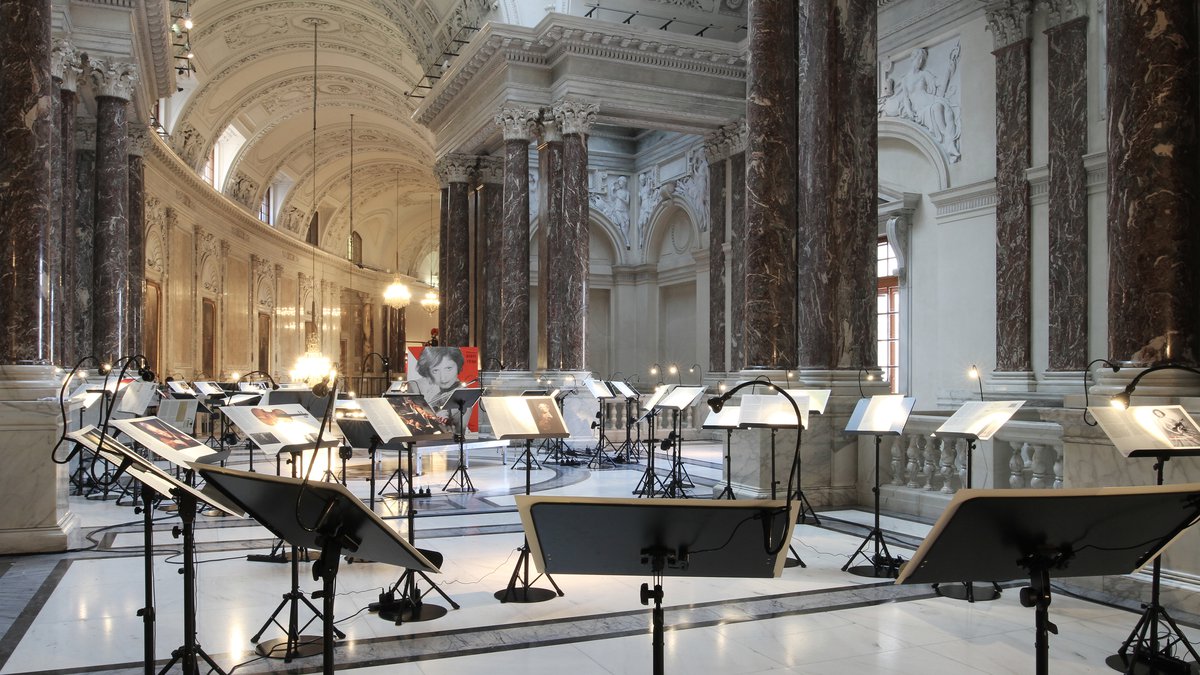 The Alma Rosé plateau in the House of Austrian History was named after Alma Rosé (1906–1944), a Jewish musician and conductor of the women's orchestra in the Auschwitz-Birkenau concentration camp. BWM Architekten, under project manager Johann Moser, designed the House of Austrian History's first temporary exhibition on this plateau: "Only the Violins Remain" about the life of Alma Rosé. This exhibition – conceived as a travelling exhibition – delves into the biography of the Jewish musician, who, like her father (concertmaster of the Vienna Philharmonic Orchestra), was forced to flee Austria in 1938. Arnold Rosé, who had succeeded in fleeing to London, died in 1946, while Alma died in Auschwitz in 1944. In the months leading to her death she had directed the women's orchestra there and saved the lives of many Jewish musicians.
The installation in the House of Austrian History consists of 60 music stands, divided into groups arranged like an orchestra. The music stands present information about Alma Rosé's life in the form of texts and images, while a sound installation plays the only existing audio recording of father and daughter. Following its debut in the Neue Burg in Vienna, the exhibition will tour to other cities.
Task
Design of "Only the Violins Remain", the first temporary exhibition in the House of Austrian History (hdgö) on the Alma Rosé plateau
Status
Completion 01/2019
Client
Austrian National Library
BWM Team
Sanja Utech
Image credit
hdgö / Markus Guschelbauer
Graphics
Fuhrer Visual design OEG, Stefan Fuhrer
Sound installation
Christoph Amann (Concept and Sound design), Thomas Sandri (technical construction, technology for works of art)