Café Restaurant Grenadier

Historical craftsmanship reinterpreted.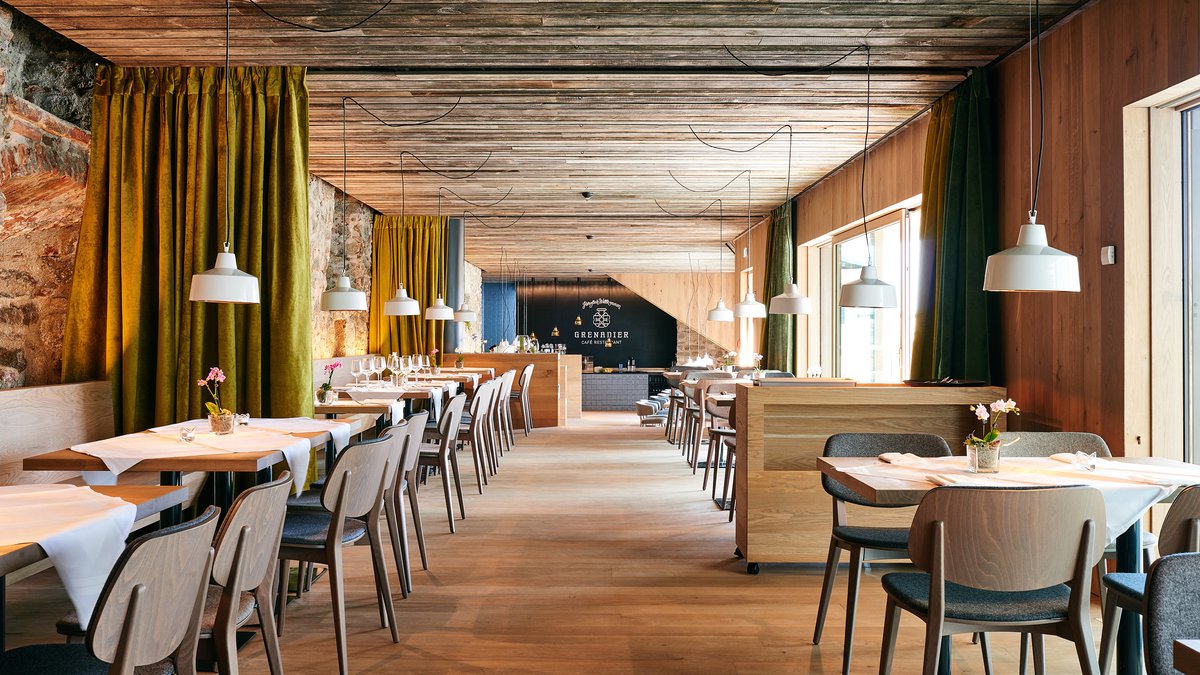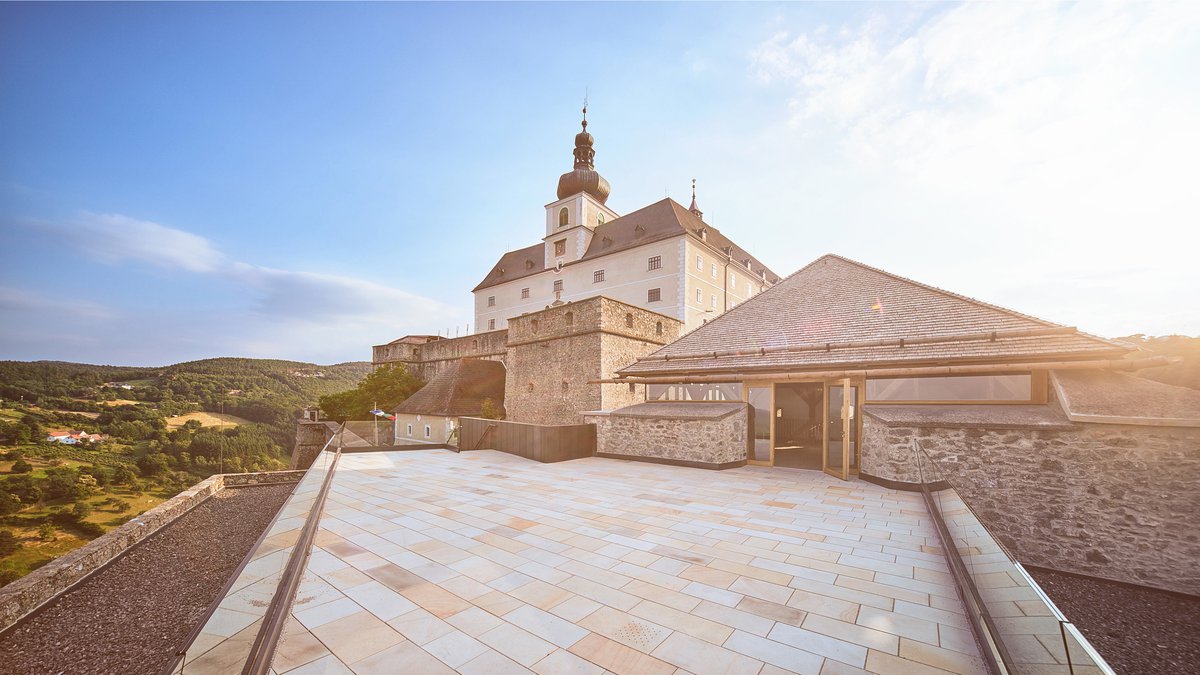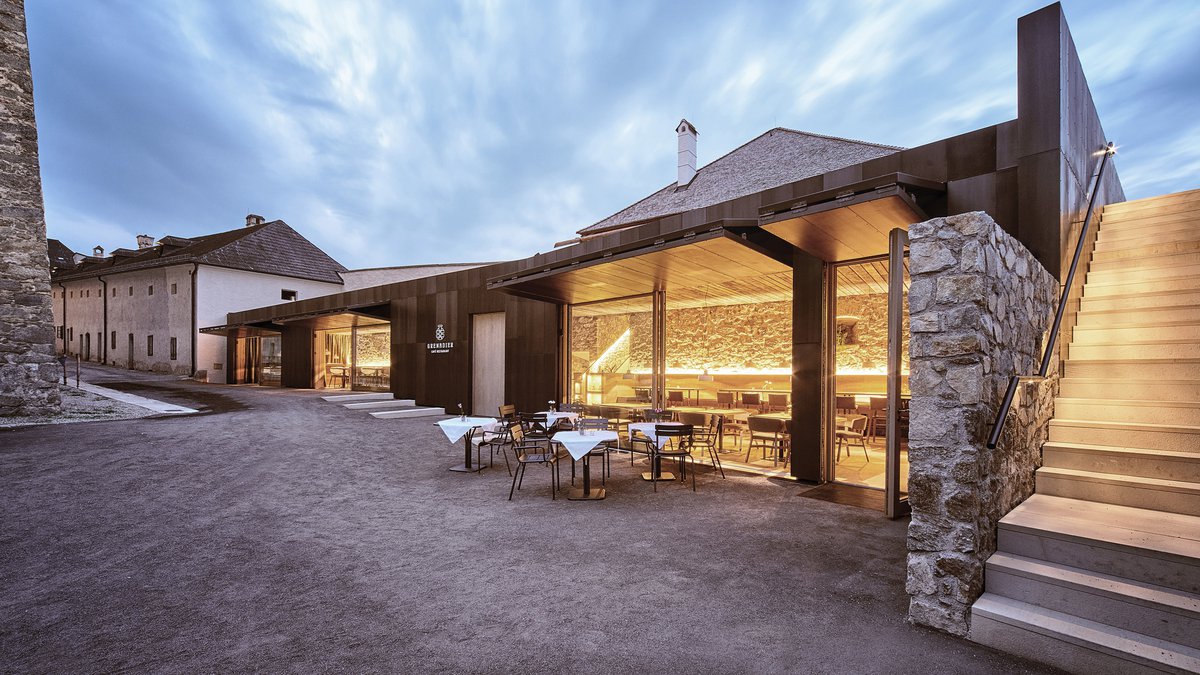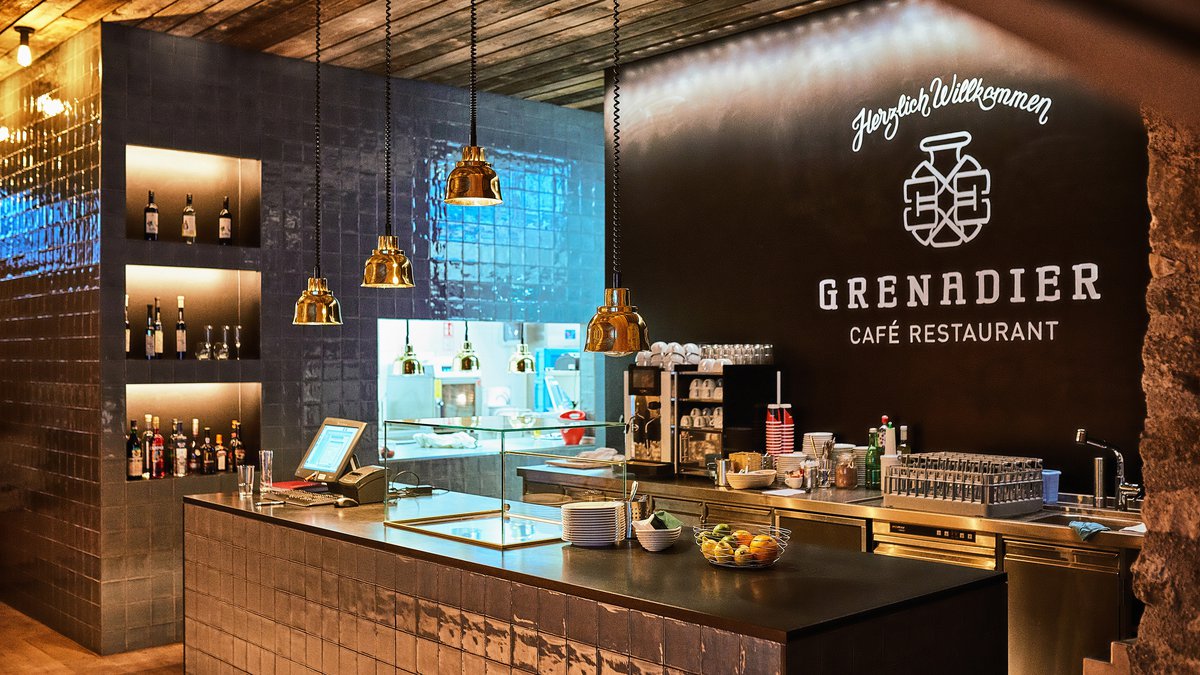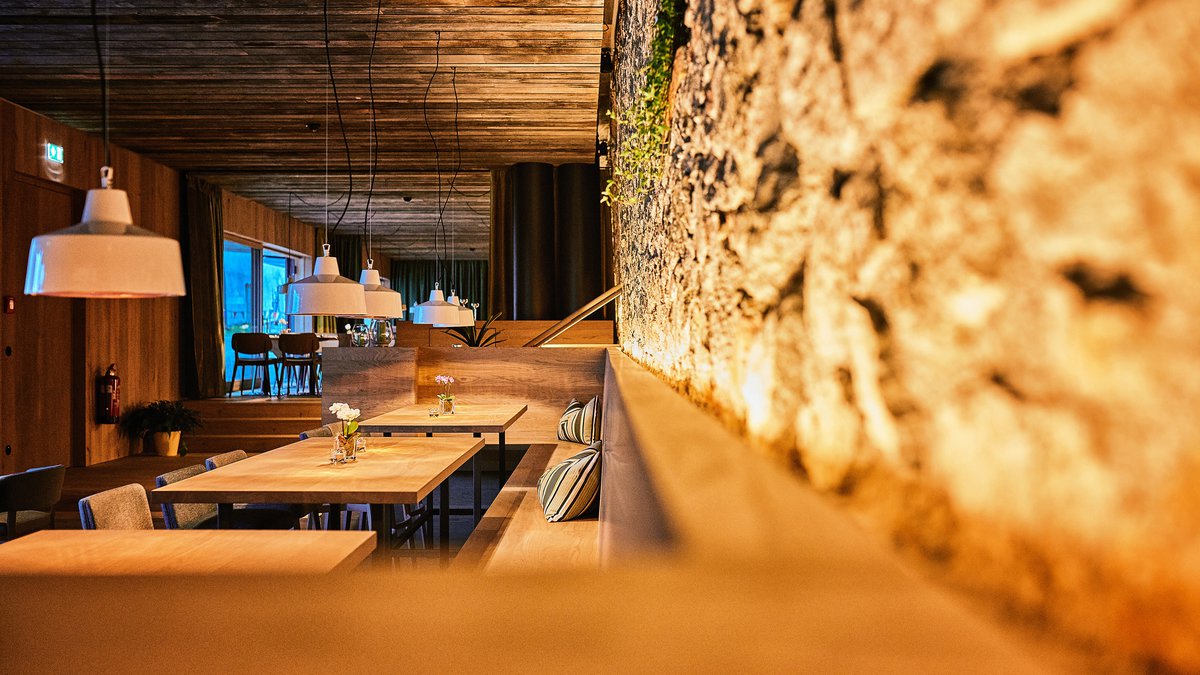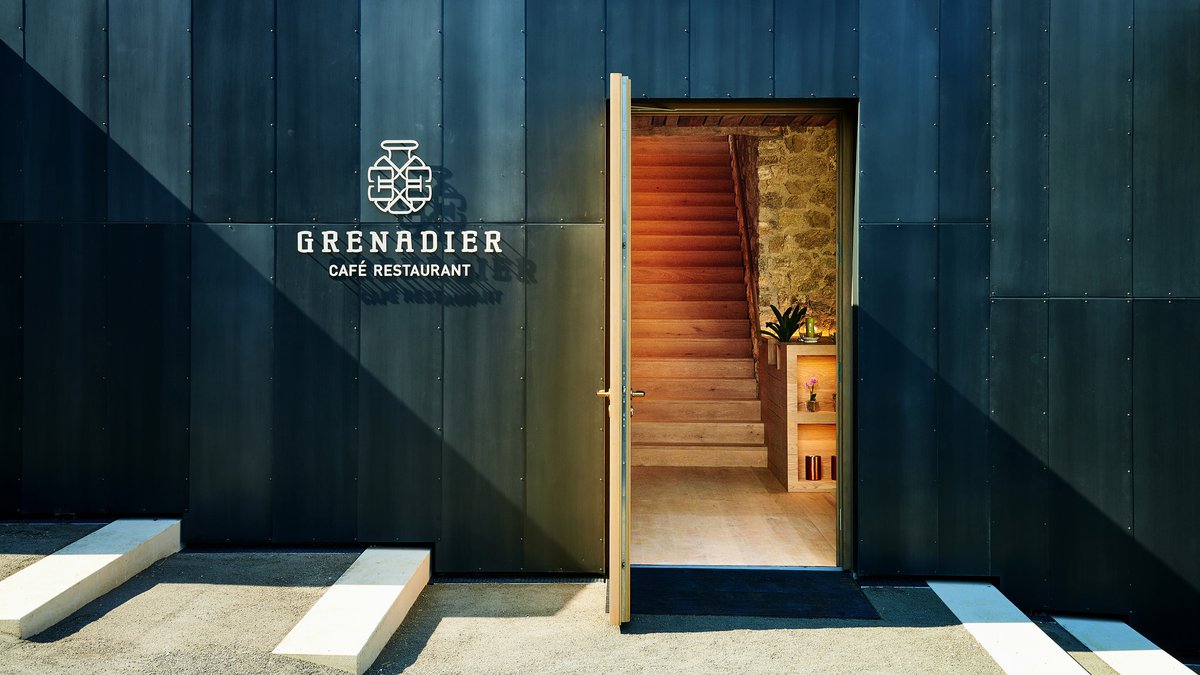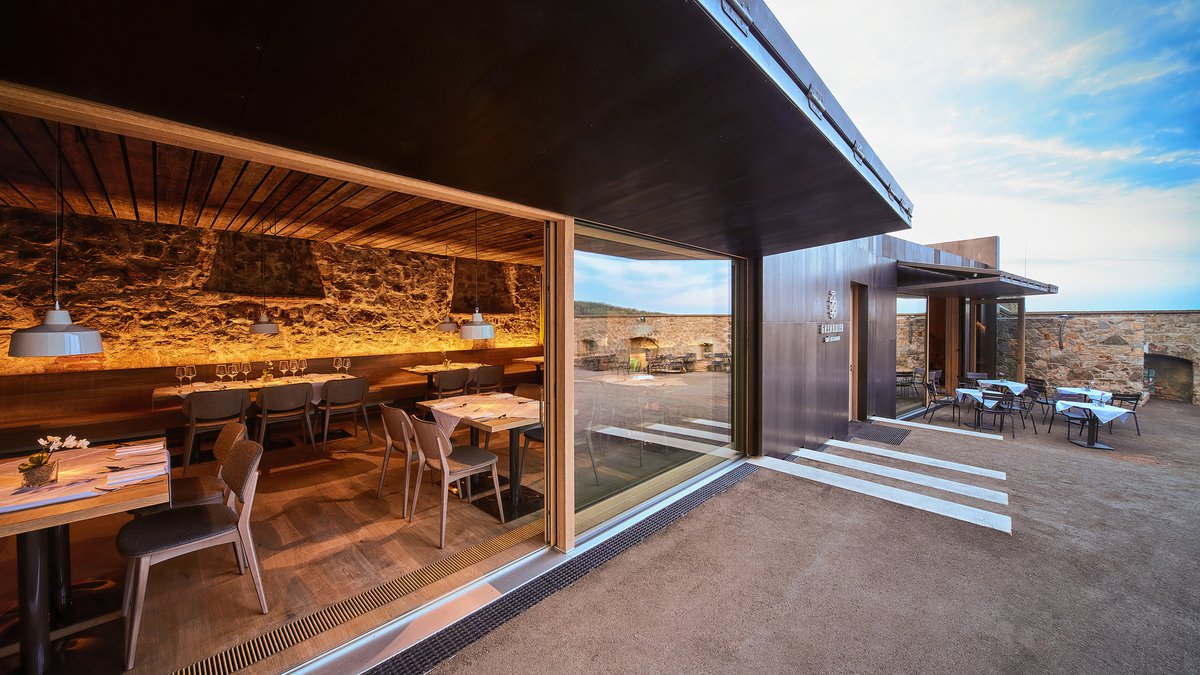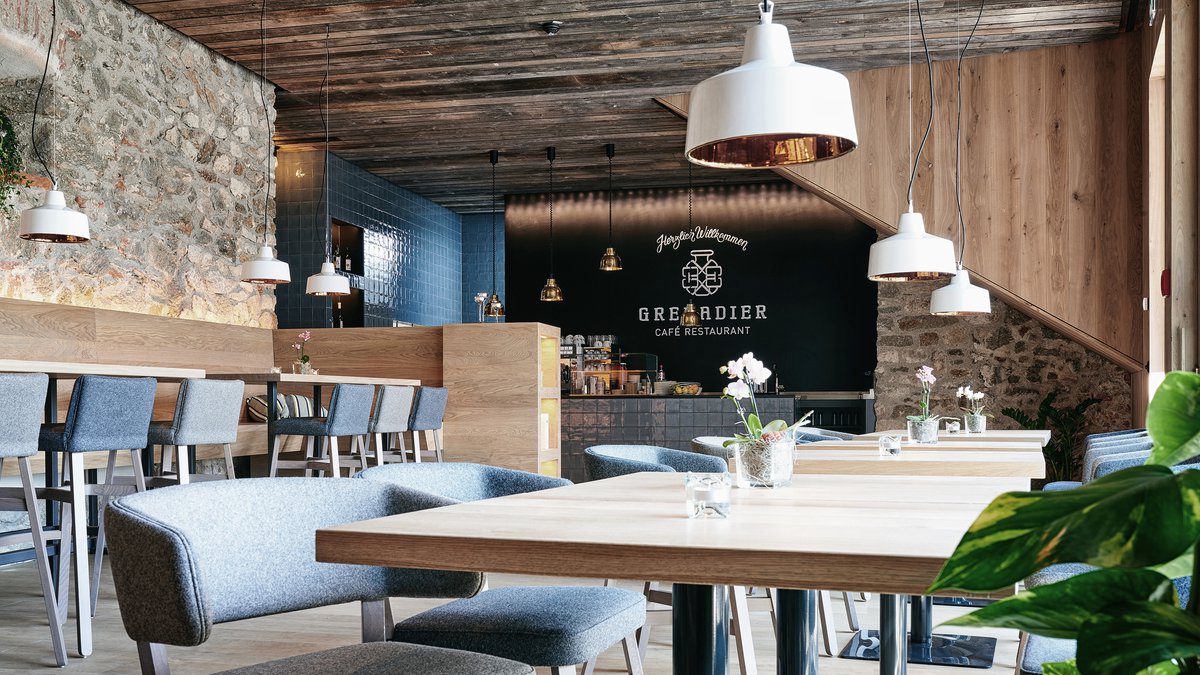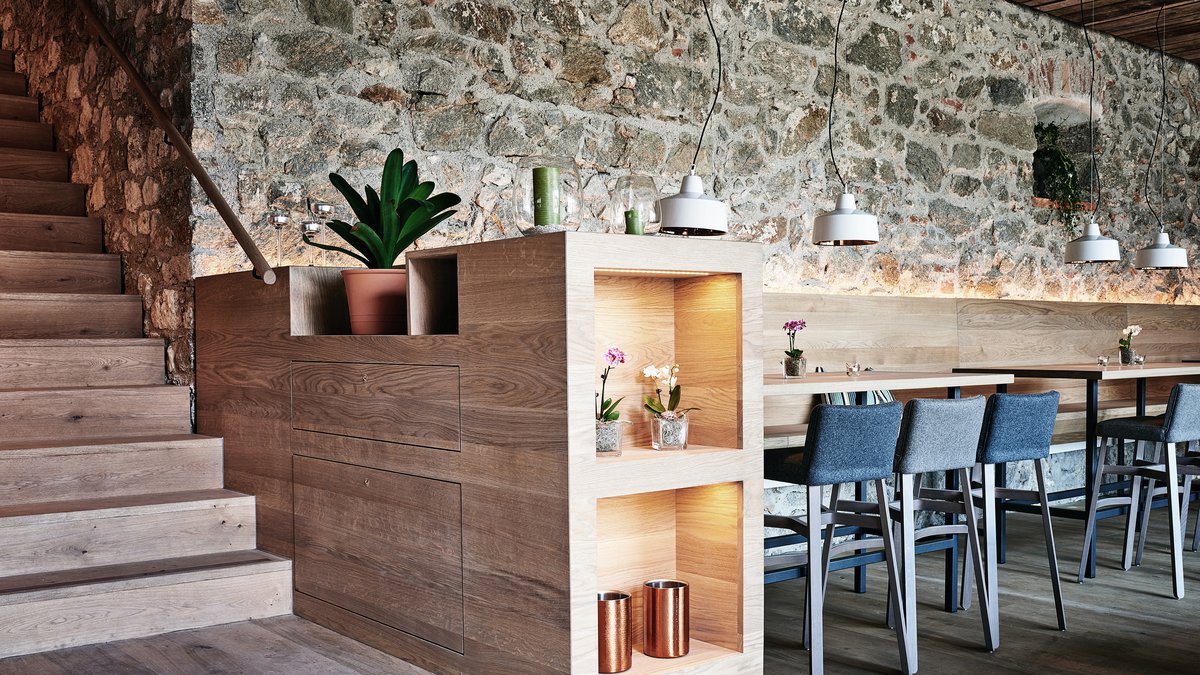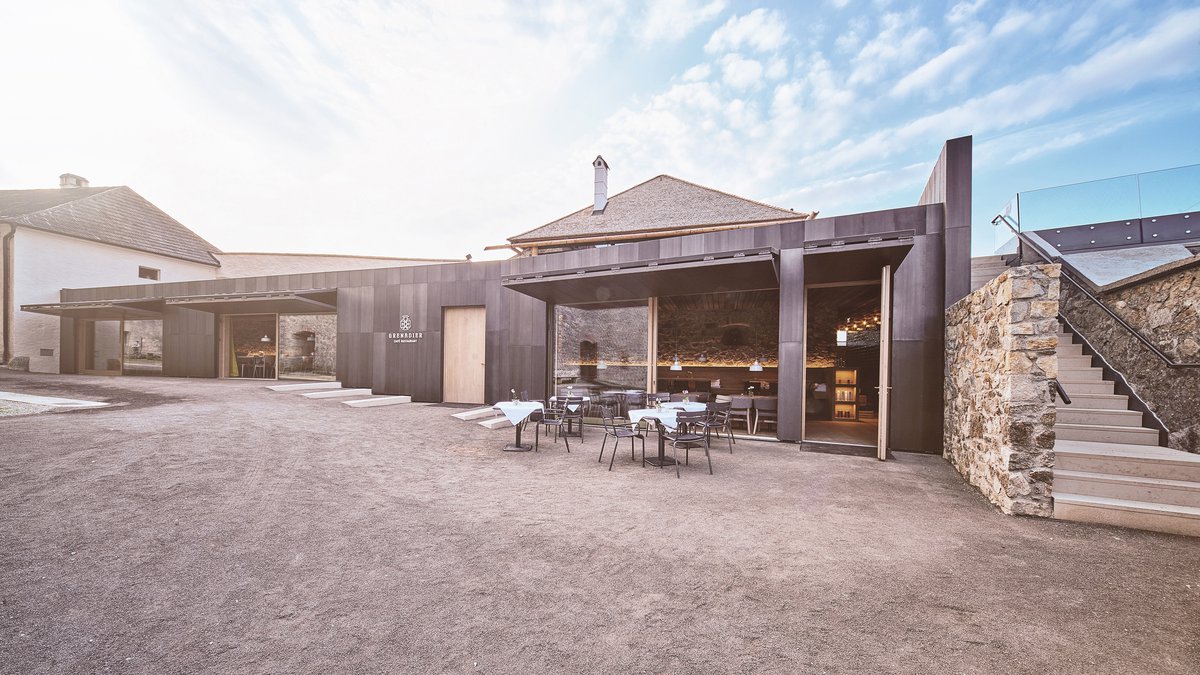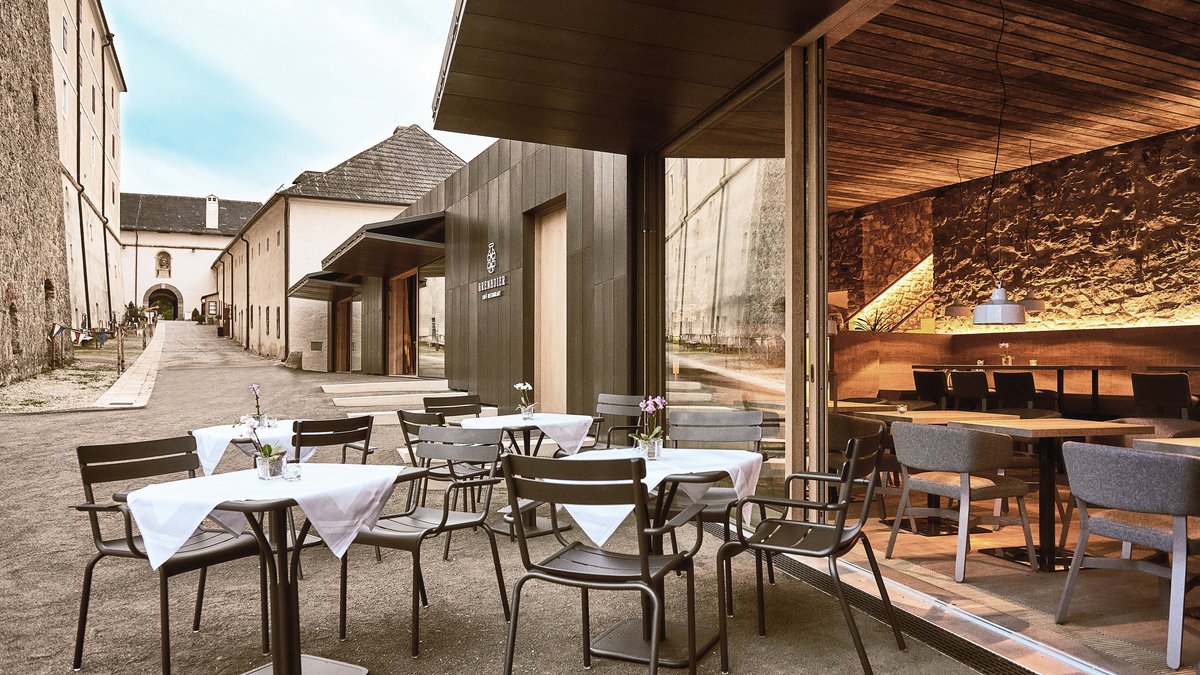 The majestic Burg Forchtenstein is the seat of the Esterházy family near Mattersburg in the Austrian Federal State of Burgenland. The new Café Grenadier in the central area of the castle is a restaurant for day visitors and a venue for events, with rooms available for seminars and meetings. The restaurant area is directly adjacent to the castle walls. The interior design cites elements of the historical castle such as oak parquet, masonry and riveted iron fittings and marries these with modern architecture. The result is a design that is both timeless and effortless.
Carrying history forward ...
The restaurant meets all the requirements of a contemporary eatery, while also surrendering to the unique atmosphere of the historical setting with authentic materials such as wood, dark metal and ceramics – without forfeiting design individuality. It is something of an intermediary between old patina and modern design and carries the castle's history forward using a contemporary design language.
The building is located behind the castle walls and is almost completely hidden from outside view. Its large wooden sliding doors open up to the outer courtyard, and the dark, overlapping sheet-steel panels on the façade were inspired by the old, iron-clad castle gates. The large shutters are fitted with a hinge mechanism that allows them to be partly or fully closed. In this way, the façade's appearance varies, depending on the arrangement of open and closed shutters. Even when the restaurant is closed for the winter, the building maintains its discreet but attractive character, with the closed shutters reinforcing its fortress-like look.
Historical craftsmanship reinterpreted …
Historical craftsmanship is reinterpreted here, creating a strong sense of cosiness. The atmosphere of the clearly structured rooms is defined by the use of wood and the massive castle wall that is integrated in the restaurant's interior. Old wood panels cover the ceiling of the elongated dining room, and the solid oak benches and floors blend in with the natural colours of the castle.
The kitchen, service and sanitary facilities are covered with hand-laid, grey-blue ceramic tiles inspired by historical surfaces found in the castle. Curtains made of glossy fabrics in exquisite colours add bold accents. The adjoining historical bastion tower houses the slightly lower vaulted room and the tower chamber above it, which opens onto a terrace that gives visitors a magnificent view of the surroundings.
Task
Refurbishment of the restaurant "Cafe Grenadier" in the historical castle Burg Forchtenstein
Status
Completion 06/2015
Client
Burg Forchtenstein Betriebs GmbH
BWM Team
Erich Bernard, Birgit Eschenlor, Angela Aschauer, Kathrin Baumgartner, Marlene Gesierich, Massimiliano Marian
Image credit
Esterházy Betriebe / Paul Szimak
In Cooperation with Lindner Architektur ZT GmbH
Baysics Consulting und Management GmbH
Fourth minute lighting design
1 March 2016
Holzmagazin
Ein wehrhaftes Restaurant
PDF