German Football Museum / Competition 3rd place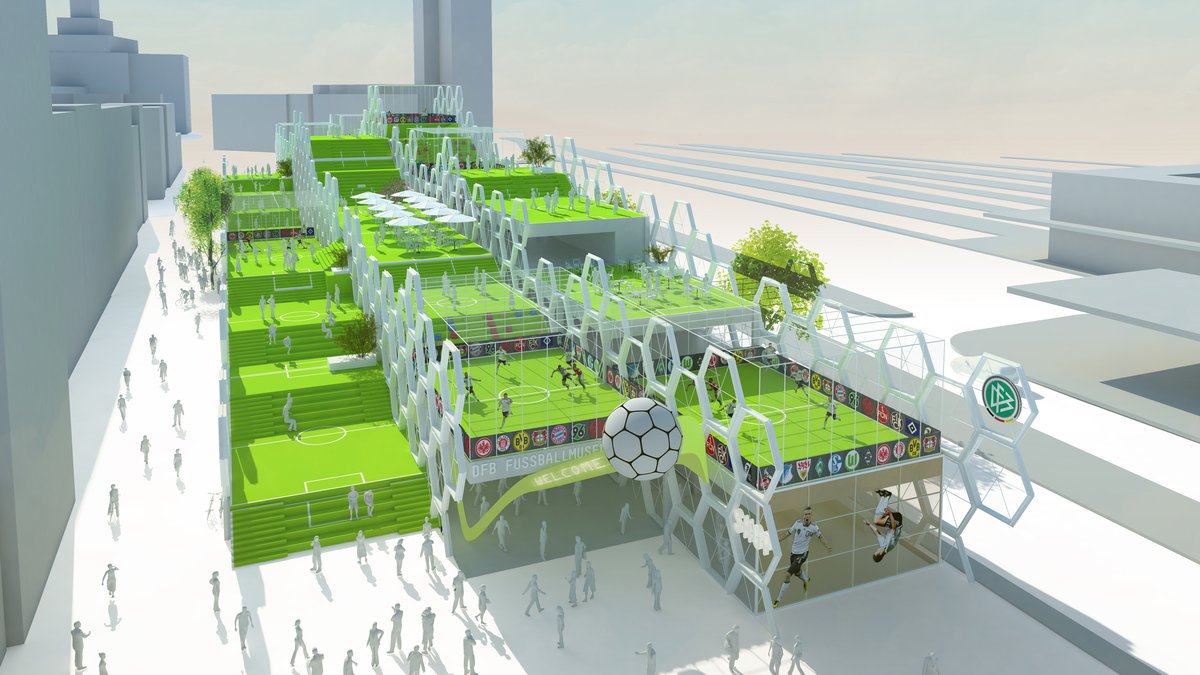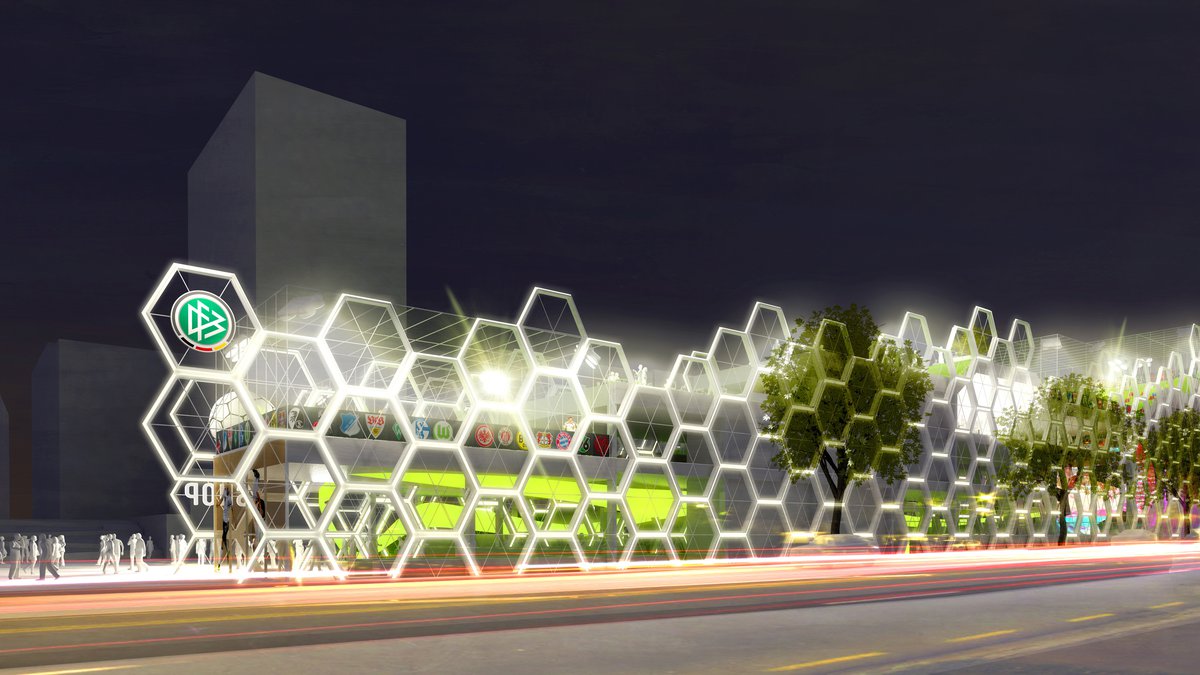 There were three winners of the competition for a design for the German Football Museum in Dortmund. The working group Petersen and BWM Architekten were among the winners and further developed their proposal. Their design came in third place in the final stage.
THE ACTIVE MUSEUM
The roof of the museum is a walk-in terraced landscape, a vast adventure park for football games, fans, city strollers, cafés and general recreational areas.
The building combines two urban potentials:
- Symbolism: an iconic symbol that defines the identity of both the German Football Association and the city of Dortmund.
- Functionalism: the user interface invigorates the building; it is a unique, lively place within the city; the museum plays an active role in city life.
Status
Competition 06/2011
Client
Foundation DFB Football GmbH
Image credit
mostlikely
Working Group Petersen and BWM Architekten
Graphics
Perndl & Co Design GmbH
Landscape architect
Idealice
9 June 2011
Wettbewerbe Aktuell
DFB-Fussballmuseum in Dortmund
PDF