Embelgasse 25

For bike lovers.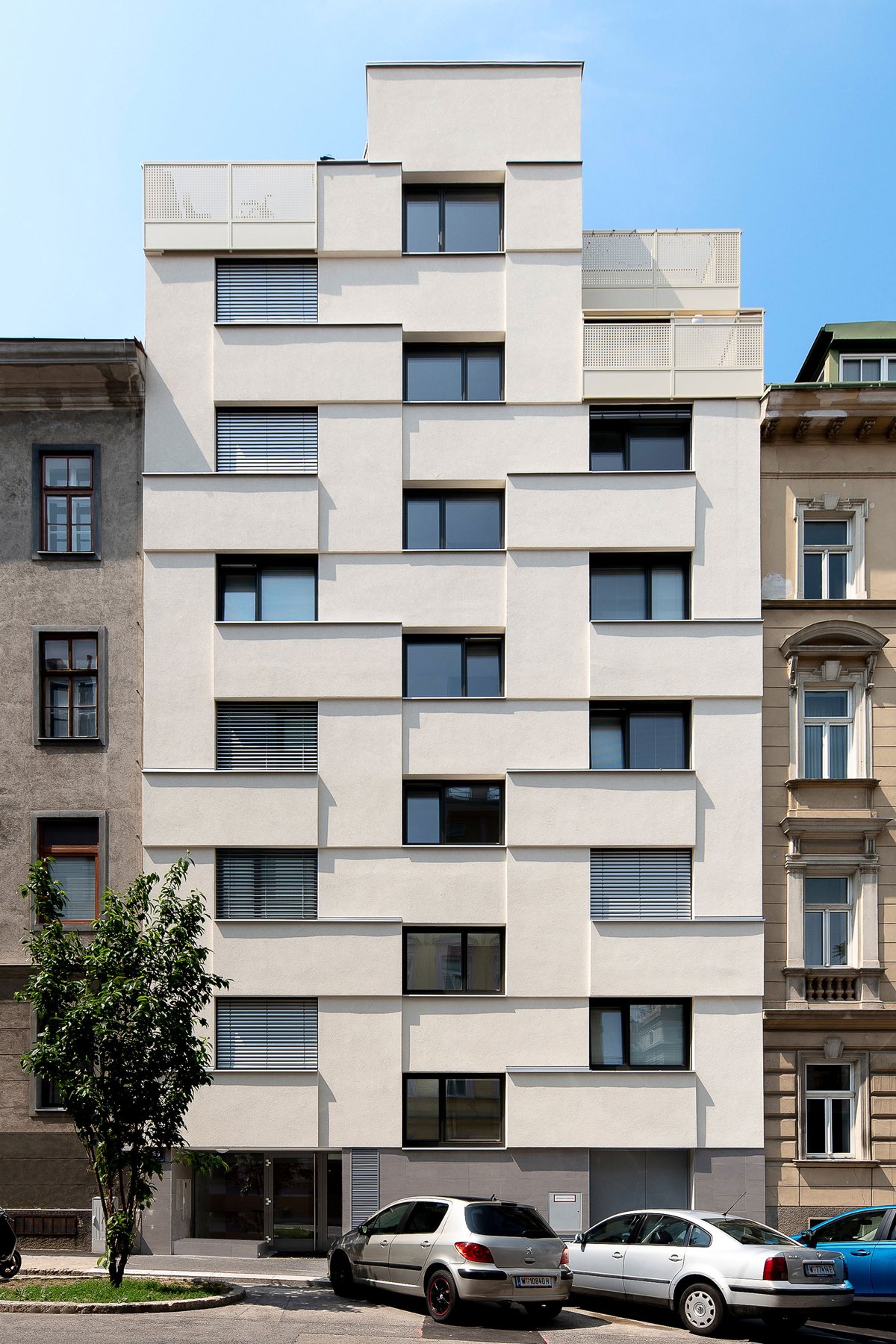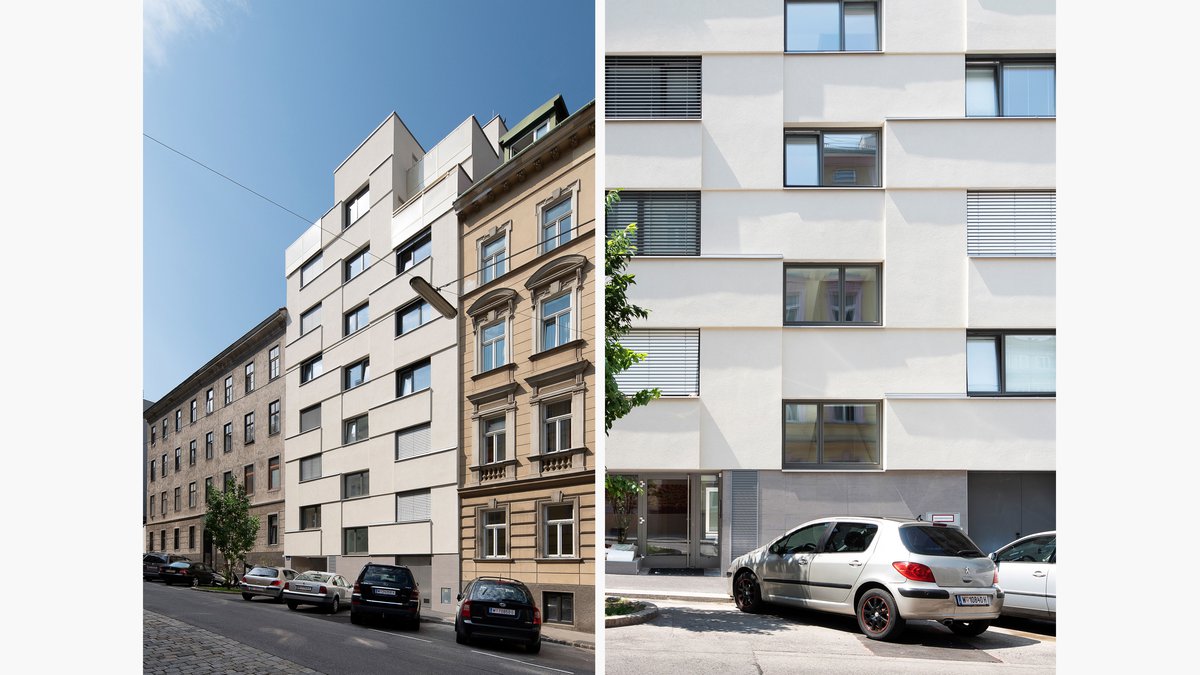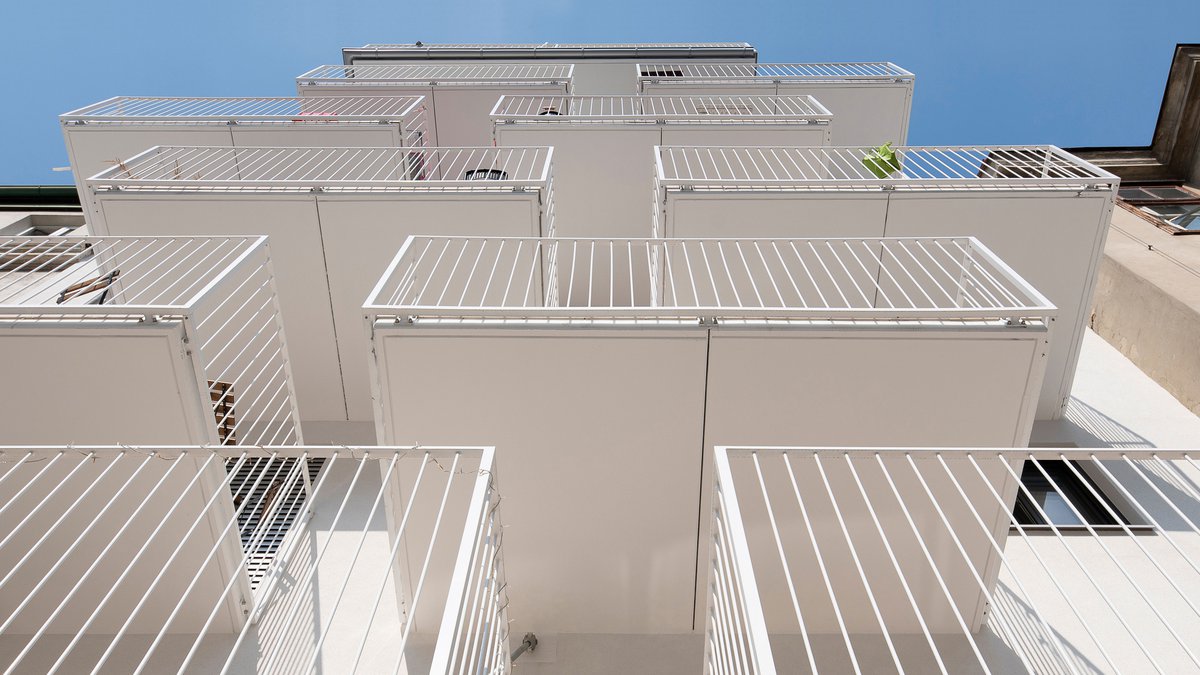 Thanks to its light, wickerwork-like facade, this residential building in Embelgasse in Vienna's 5th district stands out from the old adjacent buildings. The target group is urban singles and young families who principally favour public transportation and bicycle mobility over motorised vehicles. For this reason, the building offers plenty of parking for bicycles instead of cars.
Each storey houses one 2-room and one 3-room flat, and each unit has a balcony where residents can look out into the courtyard and enjoy the peace and quiet.
The two rooftop maisonette flats have spacious terraces that offer a sweeping view over the up-and-coming 5th district. In addition, an old adjacent building in a quiet location in the courtyard has been converted into a maisonette.
Task
Erection of a residential building in a narrow gap site; conversion of an old building (adjacent) in the courtyard into a maisonette
Status
Completion 01/2018
Area
Austria
Location
Vienna
Client
Zaunfuchs Bogensperger Bau GmbH
BWM Team
Michal Jiskra (PV), Alexandra Stage (PL), Peter Klein, Massilmiliano Marian
Image credit
BWM Architekten