Austrian Pavilion EXPO 2017

With brain, heart & muscle power.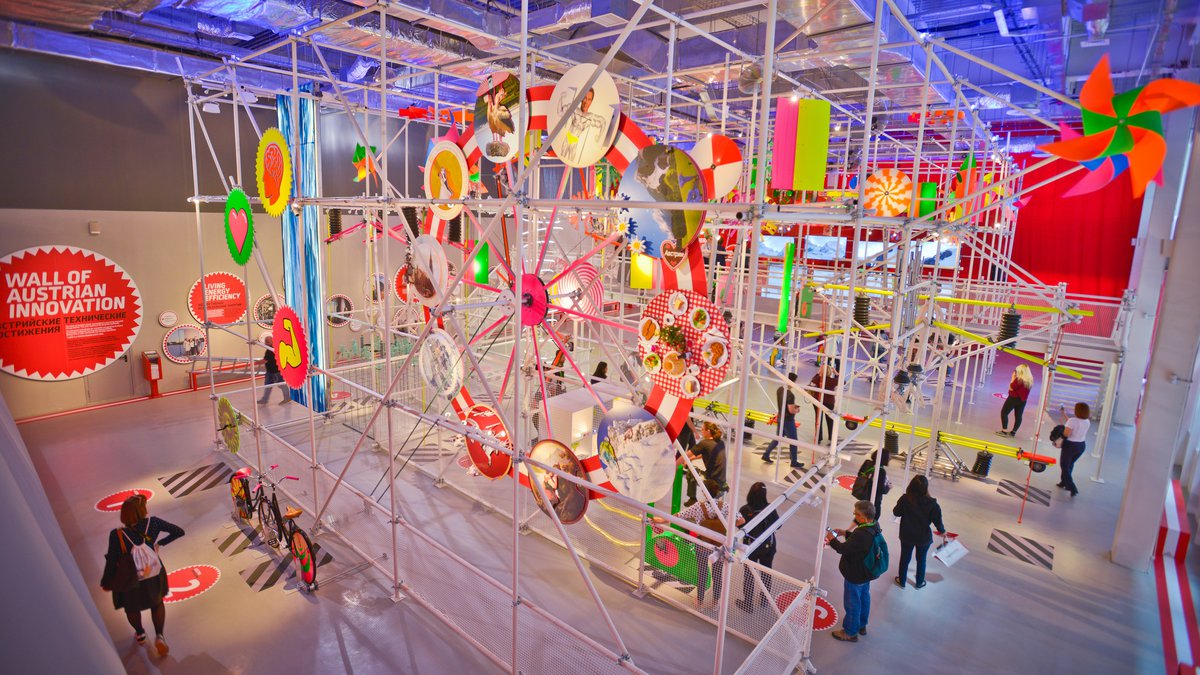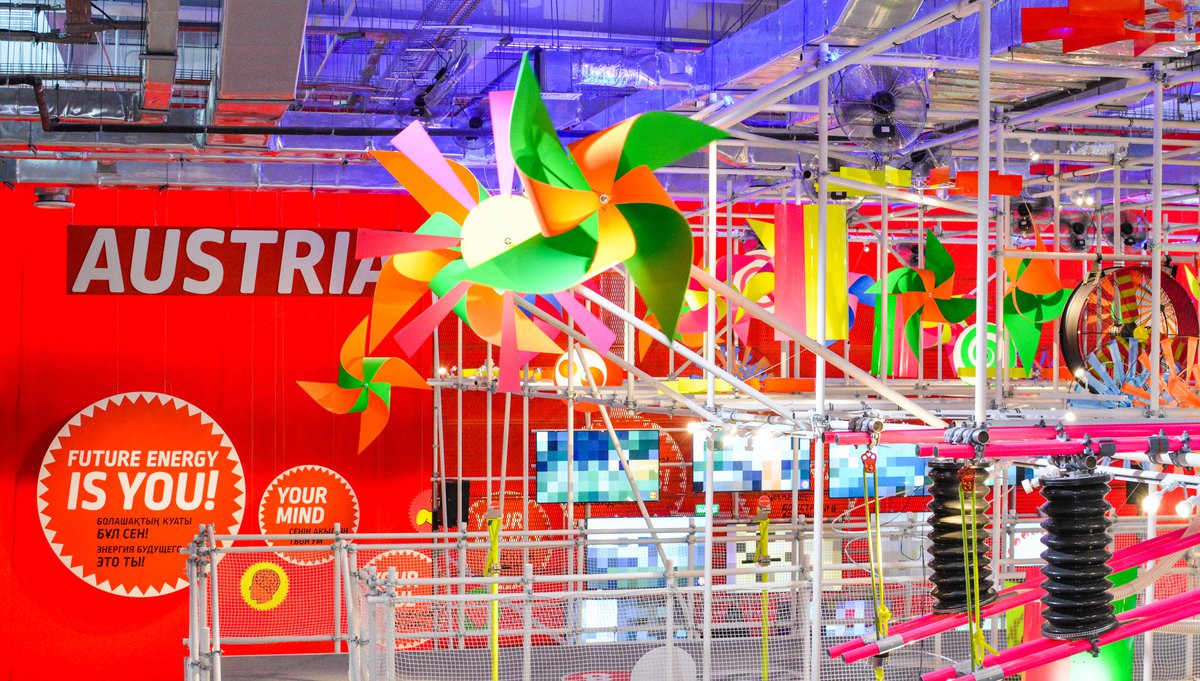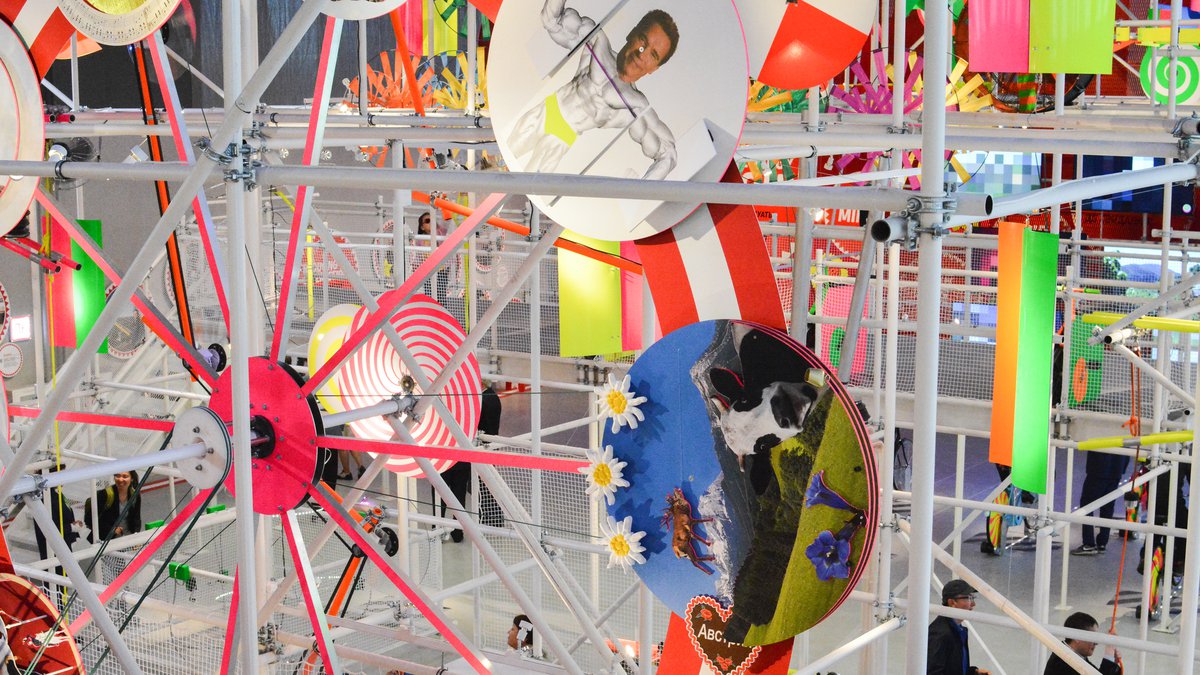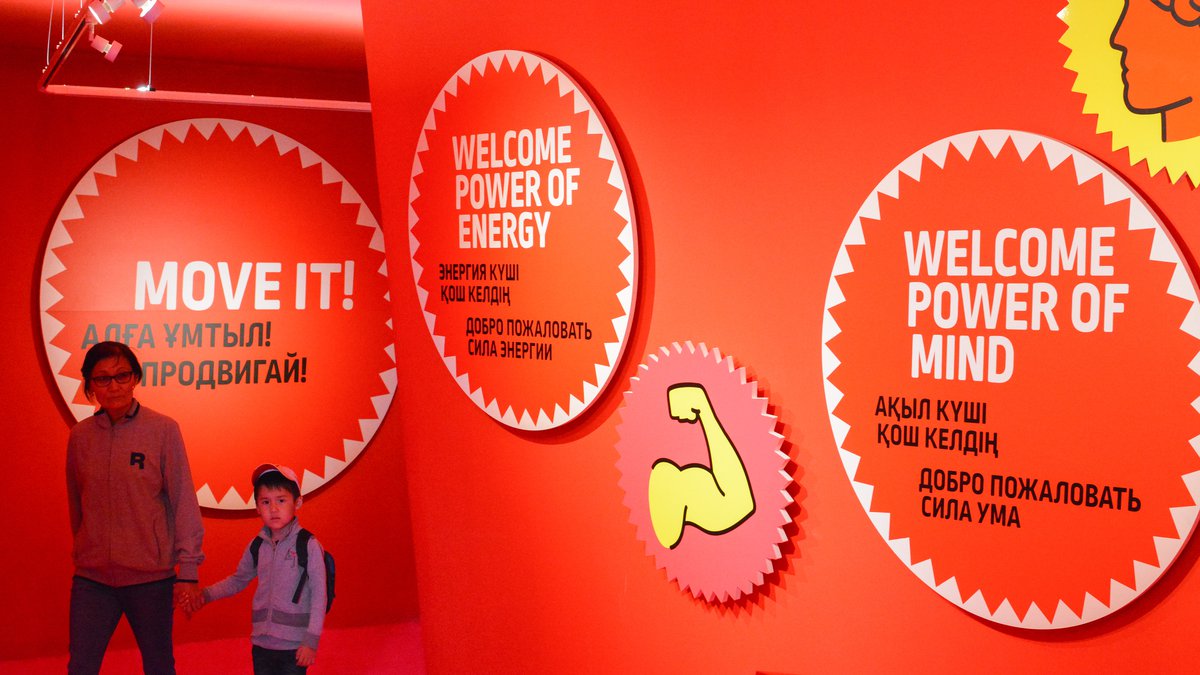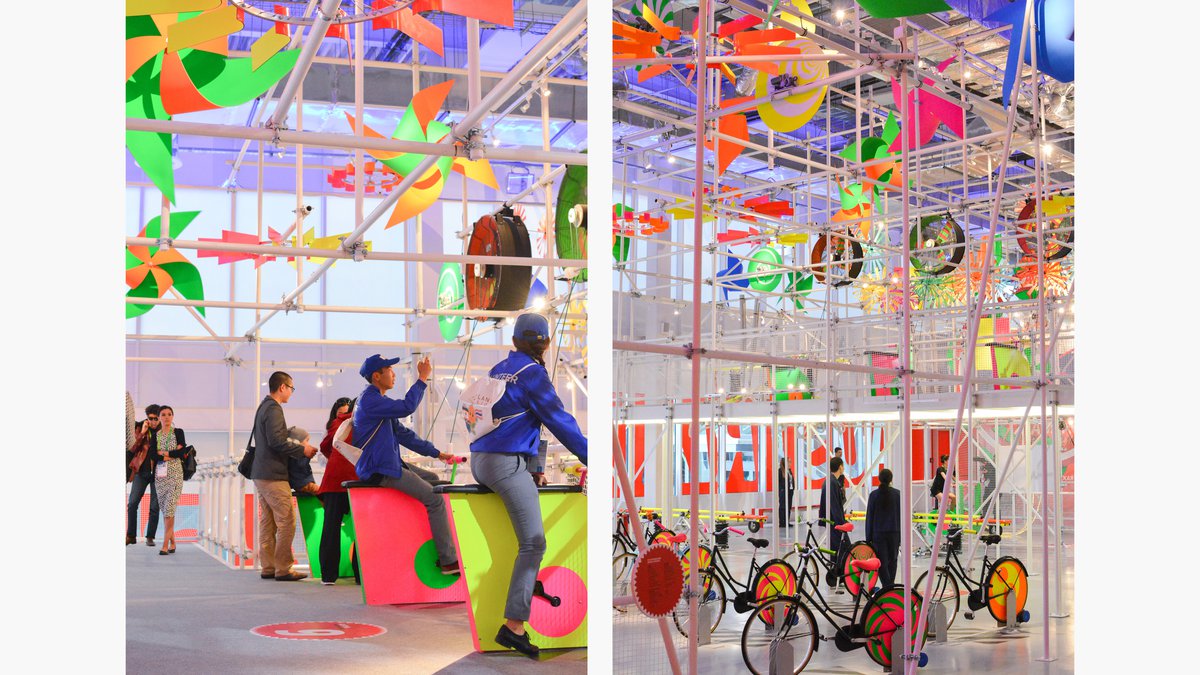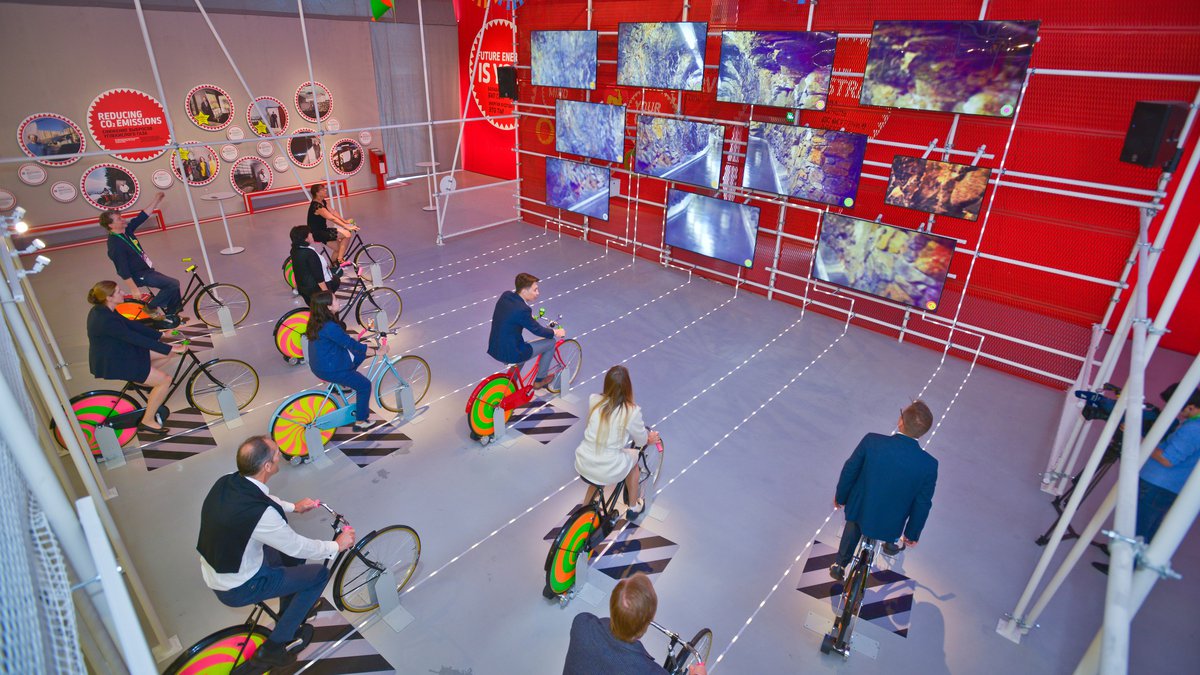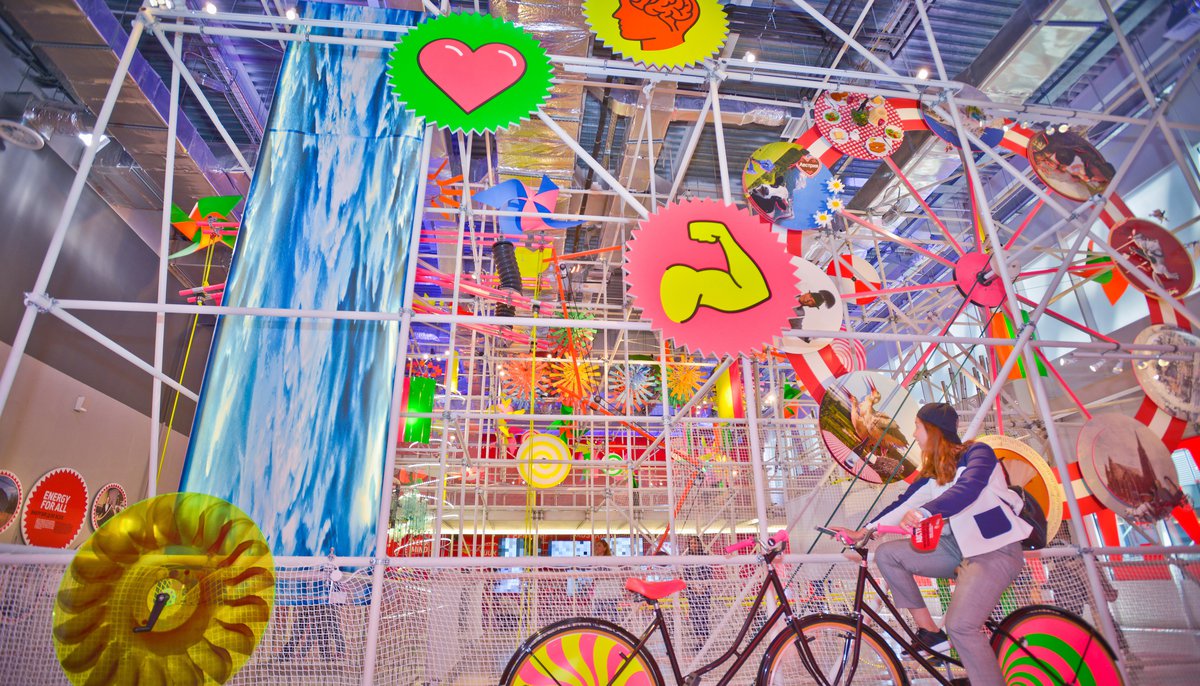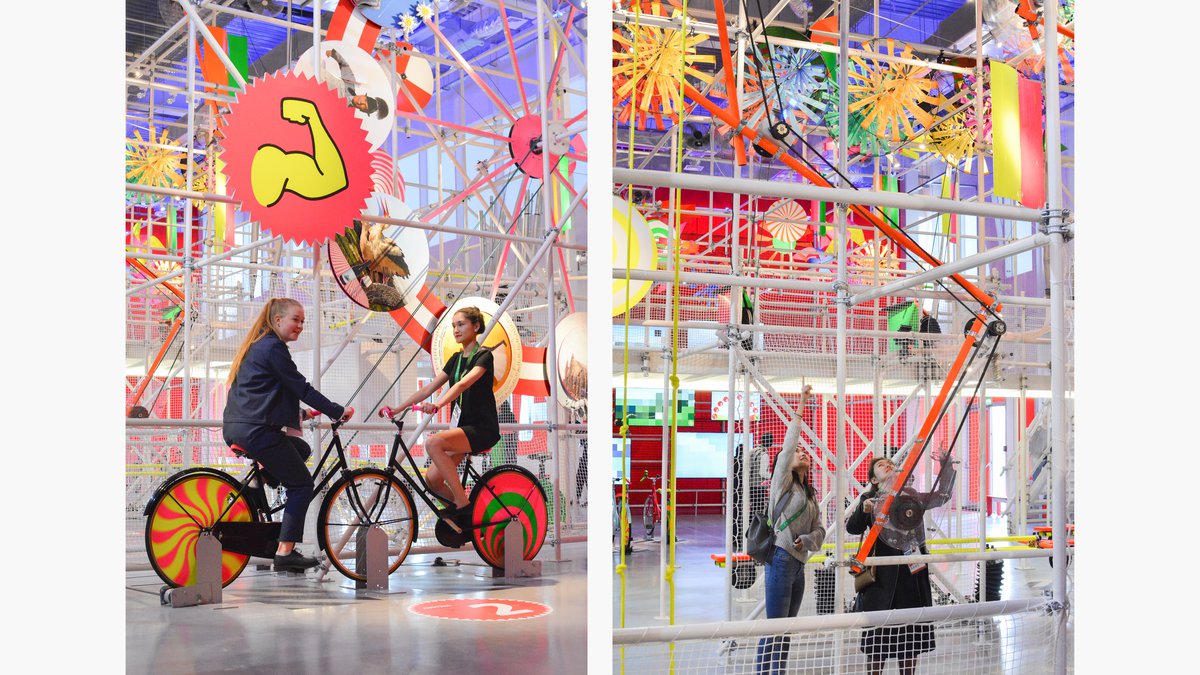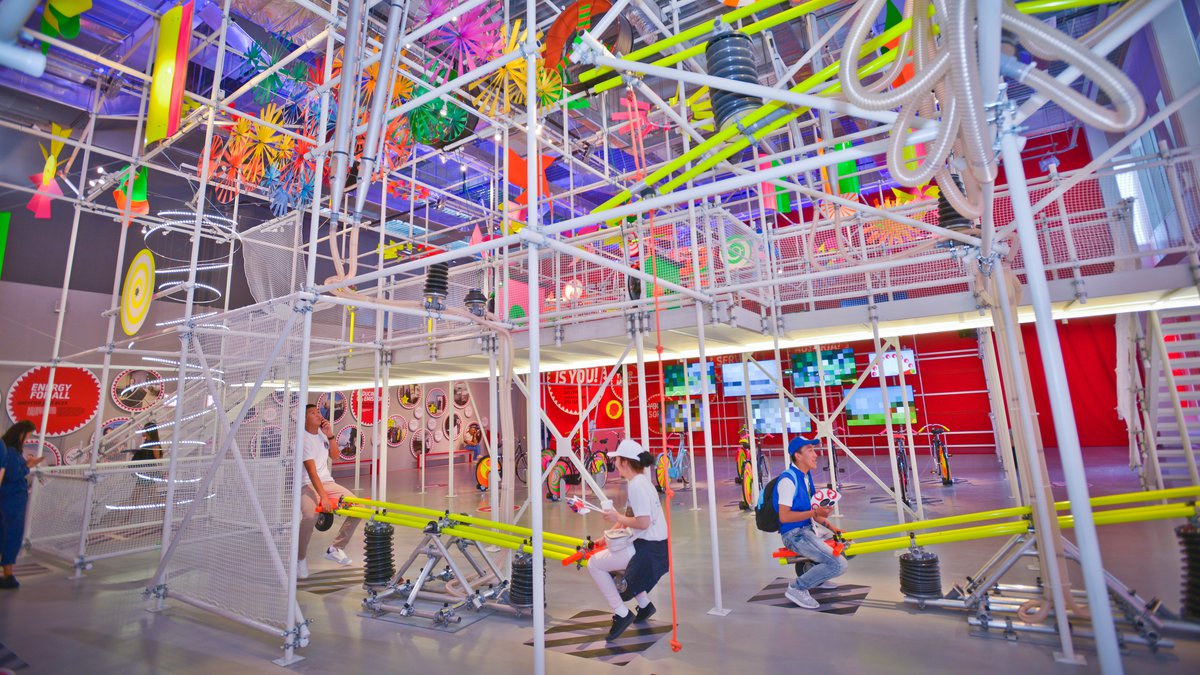 The Austrian Pavilion for EXPO 2017 presents itself with "brain, heart and muscle power".
Interactive exhibits provide fun for all the senses. Visitors are invited to playfully help power the exhibits. Only through their combined efforts does the exhibition show its full potential.


Entitled "Future Energy", this year's world exhibition in the capital city of the Republic of Kazakhstan is shining the spotlight on the topic of energy. The EXPO 2017 aims to create more awareness worldwide and to inspire nations to work together to meet the global challenges of the future. Some 100 countries and international organisations are presenting their solutions relating to the EXPO's theme.
BWM Architekten and their team have developed an unconventional and refreshingly different concept for the Austrian pavilion. Conservation of resources and sustainability aren't just empty phrases, but rather form a future-oriented context for the conceptual idea. The message is clear: "Future energy is you!" Human beings can engage their energy to actively participate in discussions and tackle pressing environmental issues.
As human power sources, we are required to take things into our own hands: The Austrian exhibition "With brain, heart and muscle power" gives the theme of energy a poetic, playful treatment. The focus is not on technology, but rather on human beings and the energy their bodies provide.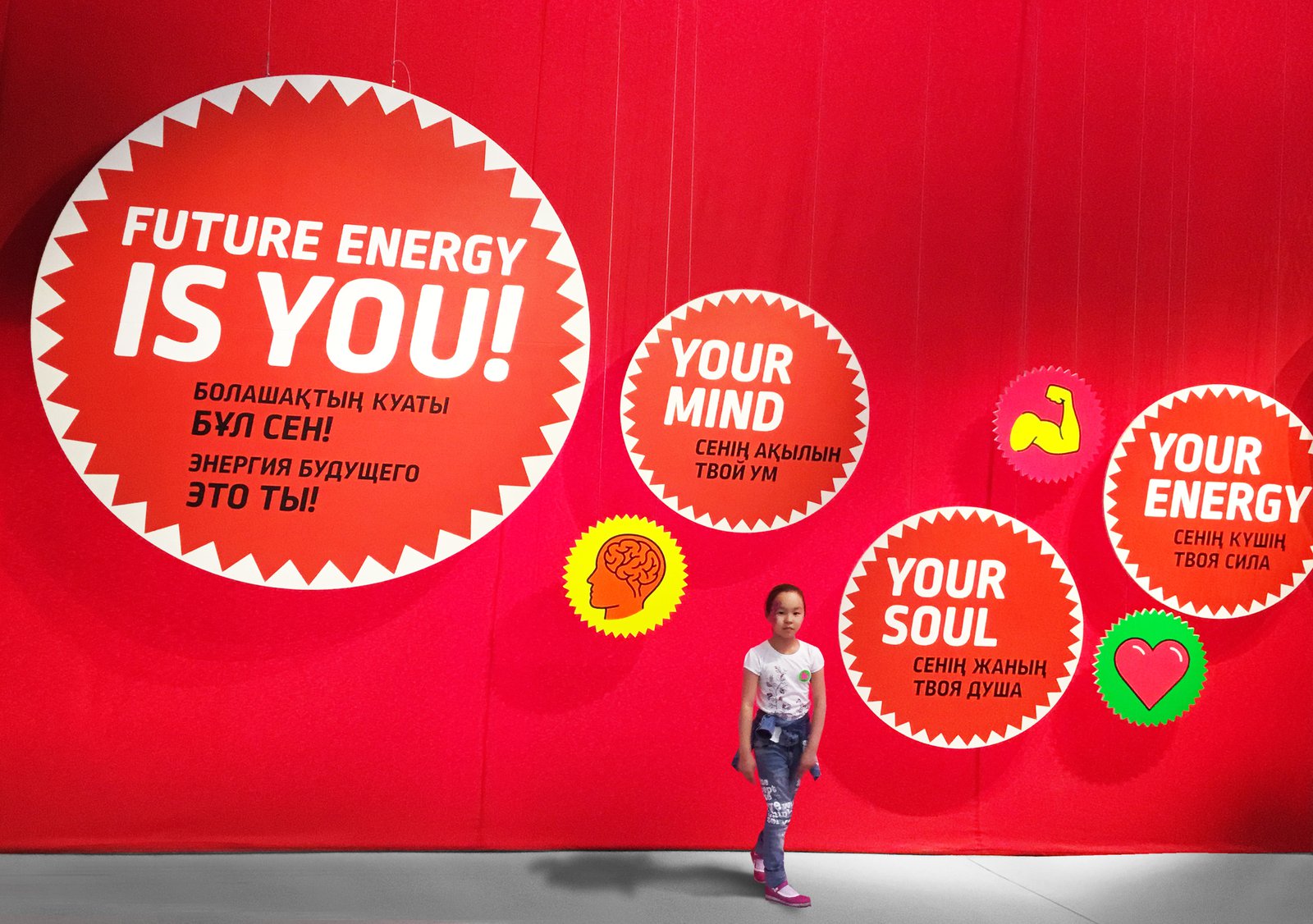 The Austrian pavilion: an interactive parkour course
The Austrian EXPO pavilion consists of ten fun interactive stations where human muscle power gives conventional power a run for its money. These stations were developed together with a creative team and tested in Austria prior to their installation in Astana. The exhibition only reaches its full potential when all exhibits are powered at the same time. This requires endurance, strength, dexterity and the concerted effort of all visitors. The playful setting and fun atmosphere touch visitors at an emotional level, rather than impressing them with hi-tech gadgets. Innovation – one of the EXPO's main themes – becomes a tangible human creation.


The parkour course features contraptions such as bicycles, exercise bikes, cranks, seesaws and bellows that provide interesting and entertaining information about Austria. For instance, turning a manual crank makes the image of a waterfall appear. Together, two visitors on bikes can produce a series of pictures of Austrian landscapes. A seesaw at another station generates organ music. And yet another station allows visitors to make a selfie video using muscle power.
But the parkour course saves the best for last: The final station presents ten bicycles which, when visitors pedal in a synchronised rhythm, generate the Blue Danube waltz, Austria's unofficial national anthem. Although the individual power of each person is required, it is the collective effort that allows the "Austria Power Machine" to reach its highest potential.

The image of Austria: a happiness machine
The pavilion can get quite noisy at times. Creaking and squeaking sounds and mighty strains of music can be heard from all corners and create a whole different world. Instead of hi-tech gadgetry, visitors discover charming low-tech installations overflowing with delightful ideas that paint a poetic image of Austria and place human beings centre stage. The aim is to firmly fix environmental sensibility in the awareness of the EXPO visitors using a non-verbal universal language.
The Austrian pavilion conveys an image of Austria that goes beyond the usual tourist attractions. It presents a country that, in addition to its undisputed world-famous features, also has many surprises in store. But ultimately the Austrian exhibition makes a statement: even cutting-edge technology cannot exist without the human collective and its many different social competencies.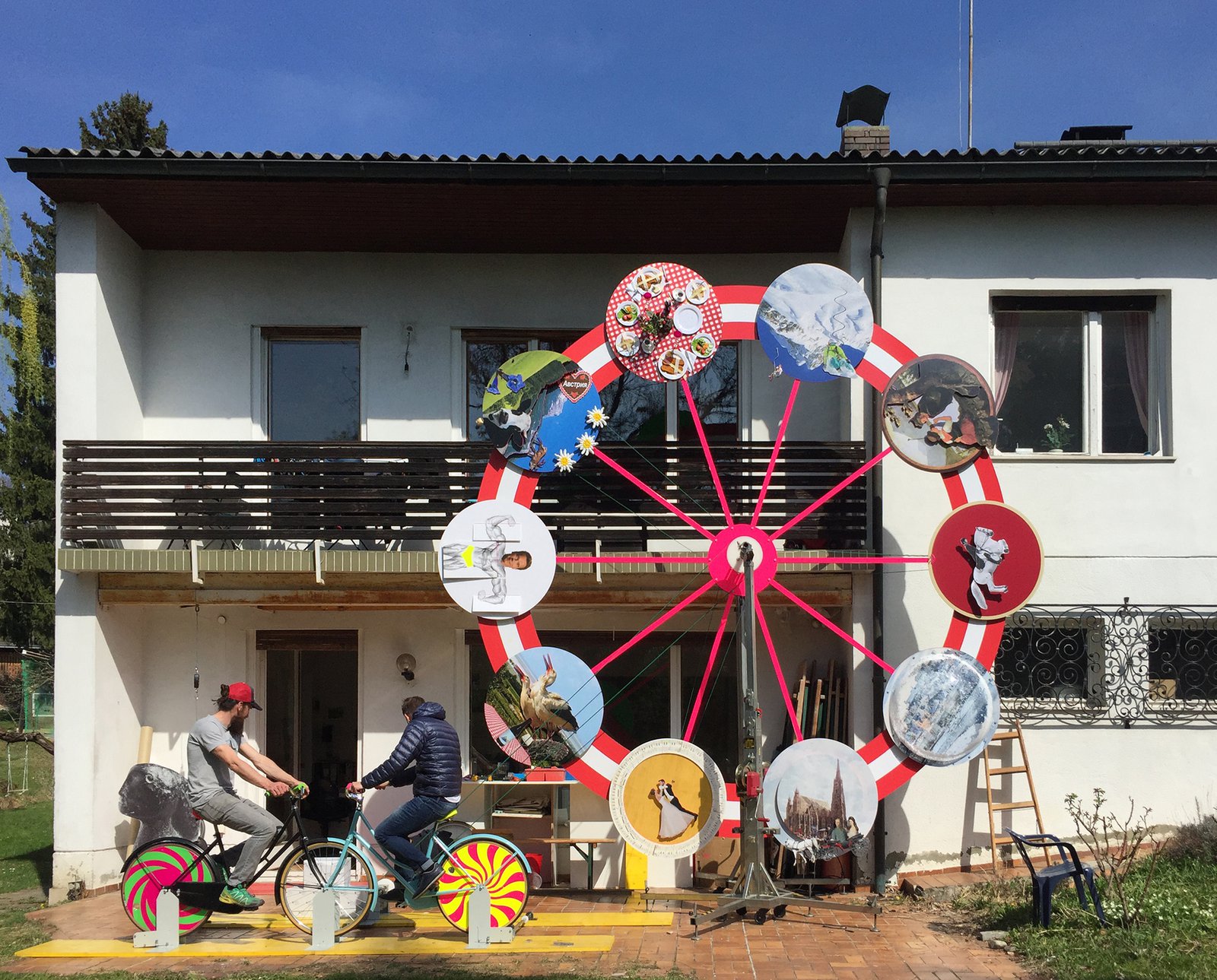 Task
Competition project for the Austrian pavilion at the EXPO 2017 in Astana/Kazakhstan
Status
Completion 06/2017
Client
Wirtschaftskammer Österreich
BWM Team
Competition
Johann Moser, Anke Stern, Birgit Eschenlor
Image credit
artworkcompany / Alexander Kramel
BWM Architekten / Emanuel Gollob
Client
Austrian Federal Ministry of Science, Research and Economy (BMWFW), Austrian Federal Economic Chamber (WKO), EXPO Office of the Austrian Federal Economic Chamber (Rudolf Ruzicka, Helmut Döller)
Project management
Werner Consult Ziviltechnikergmbh (Maria Wladika, Axel Turian)
Concept/Competition
BWM Architekten (Johann Moser), Julia Landsiedl Strategic Design & Storytelling, Perndl+Co (Gerhard Bauer)
featuring
Assocreation (Roland Graf), Koerdt Utech GnbR (Sanja Utech, Irina Koerdt) breadedEscalope
Design
BWM Architekten (Johann Moser, Anke Stern, Jan Enzlberger, Stephan Mandl, Emanuel Gollob, Koerdt Utech GnbR)
Graphics
Perndl+Co (Gerhard Bauer, Markus Göbl)
Planning
BWM Architekten (general planner), LLPRA "Astana-Zharnama" (local architect), Bubeleichhorn ZT GmbH (call for bids, awarding of contracts), iPG GmbH Herzner u. Schröder (domestic engineering), fourth minute lighting design gmbh (lighting design) Hamp-Armbruster Bauphysik OG (acoustic design)
Scientific research + texts
Christina Nägele
Copywriter
Tino Schulter WerbegmbH
Austrian Innovators photo series
Florian Rainer
Interactive exhibits
Josef Baier (pneumatic objects), Emanuel Gollob (mechanical selfie station), Dominikus Guggenberger (ring of light generator, ergometer), Mit Loidl oder Co. (Austria wheel, wind rider, Austrian bike tour) Winter Artservice (waterfall, monkey lights, windmills), 7reasons (Austrian bike tour – media control), Zone Media GmbH (Austrian bike tour – film)
Exhibition construction
ADUNIC AG (exhibition construction, logistics, maintenance, general contractor)