Hotel Ensemble Straubingerplatz

Working with the layers of the past.















BWM Designers & Architects developed a sophisticated hotel concept that extends far beyond just the buildings themselves, and were responsible for the overall realisation of the project. The acclaimed Vienna-based architecture firm was commissioned by Hirmer Immobilien to restore Bad Gastein's Straubingerplatz to its former glory – in line with the principle of preserving history while judiciously complementing it with new elements.
The Vienna-based architecture firm BWM had the overall responsibility for rehabilitating the hotel ensemble consisting of Hotel Straubinger, Badeschloss and Alte Post, located near Bad Gastein's picturesque waterfall, as well as for designing new interiors and additional structures. The new 4-star superior / 5-star hotels aim to establish Straubingerplatz as a vibrant hub for visitors and locals alike. With this in mind, BWM Designers & Architects, who pride themselves on having successfully realised countless hospitality projects, developed an open hotel concept that extends beyond the 18,000m² in floor area.
A thoughtful approach to heritage-protected architecture.
Built between 1791 and 1888, Hotel Straubinger, Badeschloss and Alte Post (the old post office building) have long served as an emblem of the popular spa town's historical centre and are now heritage-protected monuments. "Working with the layers of the past" was BWM Designers & Architects' guiding principle for the redesign of Straubingerplatz. "Our planning ideas are always preceded by a precise historical analysis," BWM designer and architect Erich Bernard explains, "in line with the maxim – loosely based on Adolf Loos – that you can change anything, as long as you know what you are changing." The rehabilitation of these heritage-protected buildings called for a thoughtful approach; all measures were coordinated with the Federal Monuments Office and the Bad Gastein municipality. "It is important to us to work with – and not against – the remnants and layers of the past," Bernard continues. "It's precisely those layers that give old buildings their charm and special appeal and make them so unique."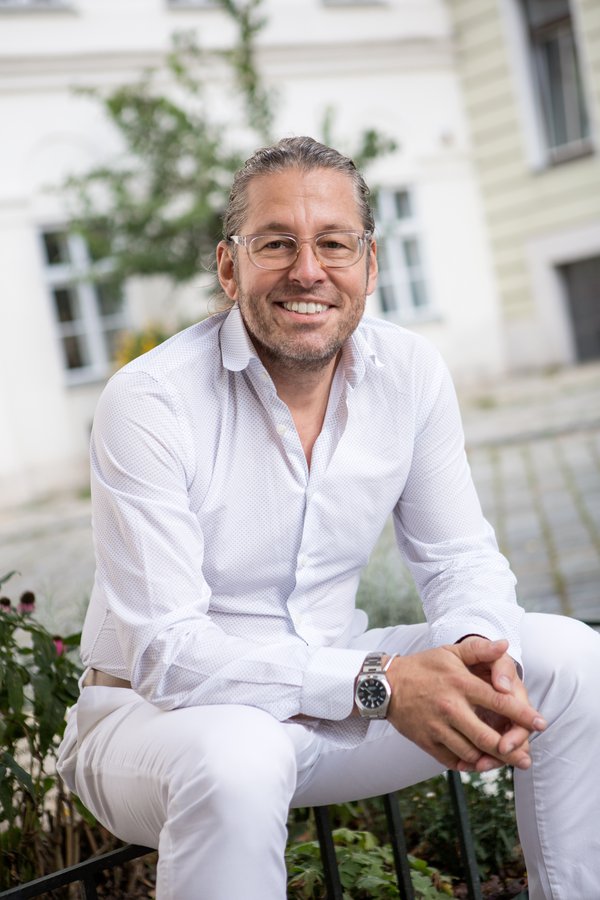 It is important to us to work with – and not against – the remnants and layers of the past. They give old buildings their charm and their special appeal; it's what makes them so attractive and unique.
Erich Bernard
More than just the buildings …
The open hotel concept developed by BWM Designers & Architects is mindful of each hotel's unique character and its role as part of the ensemble, as well as taking account of Straubingerplatz as a whole. This centrally located square has all the makings of a lively hub – for visitors and locals alike. BWM not only redesigned the existing buildings (13,000m2 floor area), but also developed ideas that extend beyond them. The goal was to breathe new life into the entire Straubingerplatz and restore it to its former glory.

Born from the details of the past.
A high degree of expertise, care and passion went into renovating these hotels, which have reopened under the Travel Charme Hotels & Resorts brand. In collaboration with moodley brand identity, BWM developed a brand philosophy for the ensemble as a whole. The new Hotel Straubinger, named after a prominent local hotelier family, pays homage to the original grand hotel. It was born from the facets of its past, boasting understated elegance and poignant grandeur. The adjacent Badeschloss celebrates its own history, while taking a playful approach to bathing culture. It is a place where the past meets the present, and its atmosphere is vibrant and sociable. The interior design concept was partly inspired by the production entitled "Mystery Sonatas / for Rosa" by the Belgian choreographer Anne Teresa De Keersmaeker.
Curated art concept.
Together with Schwanenfliess's Andrea von Goetz, initiator and mastermind behind the renowned art festivals sommer.frische.kunst and art.bad.gastein, BWM Designers & Architects also developed a specially curated art concept for both Hotel Straubinger and Badeschloss: contemporary artists from both Bad Gastein and beyond (for instance, from the US and South Africa) have provided an exclusive selection of works that interact with the town and its tradition and history as well as with the hotels themselves.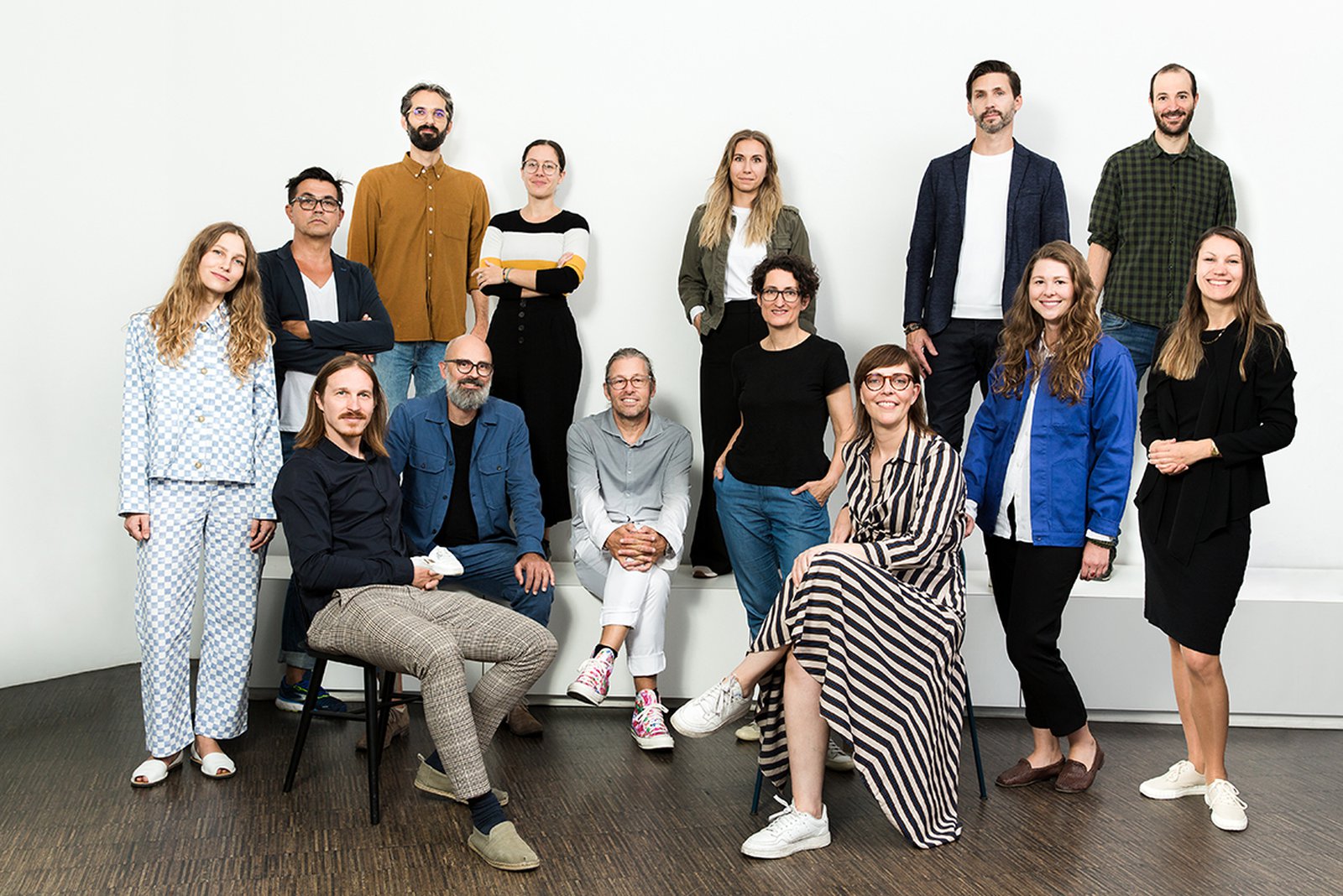 Down to the smallest detail …
The art concept is complemented by a greenery and styling concept specially tailored to both hotels and developed by BWM together with Atelier Peter Weisz. The bamboo palms in the grand hall of Hotel Straubinger, for instance, are more than 2m tall and underline its sumptuous French flair. The Badeschloss, on the other hand, features greenery that reinforces the hotel's retro, bath-inspired look. The décor and styling concept also aligns with the "layers of the past" storytelling. Every single detail – whether a historical found object, a special coffee table book, or a classic or contemporary work of literature – corresponds with the spirit of each individual hotel and has been thoughtfully selected and positioned.
Task
General planning (design contractor services) for the revitalisation of three existing listed hotel buildings (gross floor area approx. 19,000m²) and construction of a new building, as well as development of the corporate design for the hotel ensemble
Status
Completion 09/2023
Area
BGF: ca. 19.000 m²
Location
Bad Gastein, Austria
Client
Straubingerplatz Immobilien GmbH
BWM Team
Erich Bernard, Markus Kaplan, Peter Foschi, Marlene Gesierich, Martina Lehner, Claus Hasslinger, Elisabeth Albenberger, Ismail Berkel, Maximilian Fasslabend, Lena Hainzinger, Tanja Hainzl, Clemens Hörl, Marlies Klauser, Ales Kosak, Sonja Leitgeb, Massimiliano Marian, Elisabeth Morillo-Napetschnig, Fridolin Öhlinger, Tjasa Rus
Image credit
Video: BWM Designers & Architects/Eduardo Gellner
Renderings: BWM Designers & Architects
Bestandsfotos: Hans Schubert
General planner / Design contractor/Interior Design
BWM Architekten

Brand strategy / Branding
moodley brand identity

Execution planning/ General planning PL
zweiarchitekten ZT GmbH

Construction supervision
edelmueller.architektur.management

Structural design
Gschwandtl & Lindlbauer ZT GmbH

Building services engineering
Ingenieurbüro Lothar Mayer GmbH

Light planning
Pokorny Lichtarchitektur

Construction physics
TAS Bauphysik GmbH

Fire protection
Norbert Rabl Ziviltechniker GmbH

BauKG
Lackinger BauKO GmbH

Historical architectural expert opinion
EIDOS Architektur ZT GmbH

Surveyor
Gernot Fleischmann

Landscape planning
Simma Zimmermann Landschaftsarchitektinnen OG

F&B consulting
Baysics, Georges Desrues

Light planning
Klaus Pokorny

Carpet design/concept guidance system new built
Gabriele Bruner

Interior Styling concept
Atelier Peter Weisz with BWM Designers & Architects

Art concept
BWM in Kooperation mit Andrea von Goetz von Schwanenfliess