magdas Hotel Vienna City

Social Business Hotel.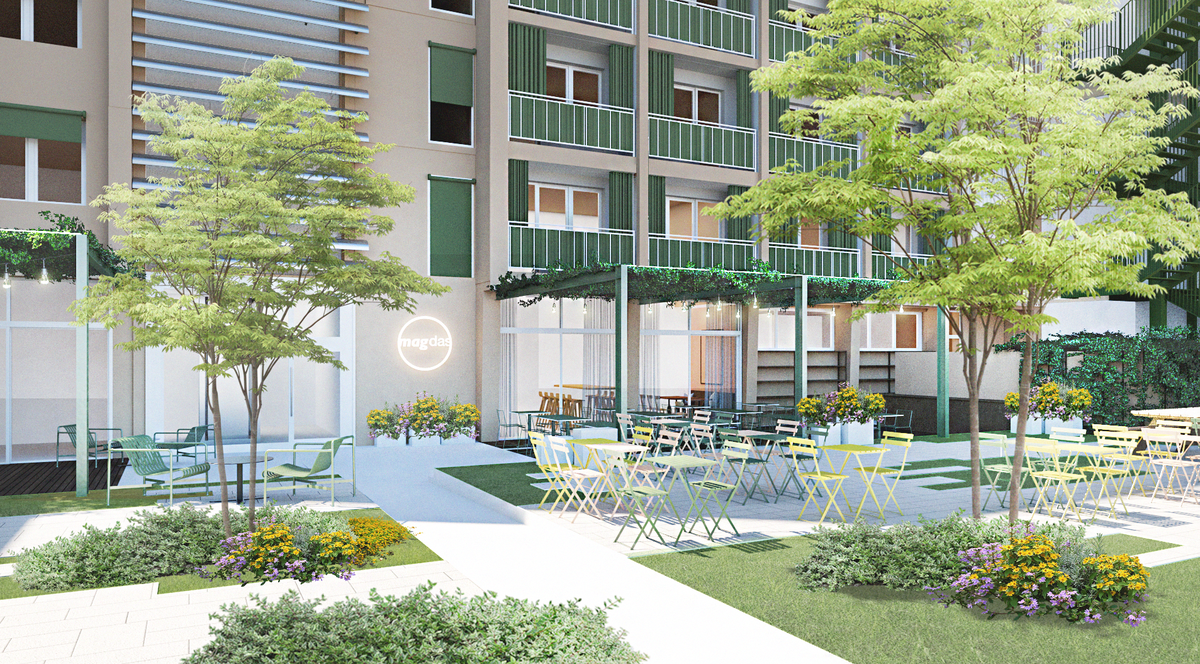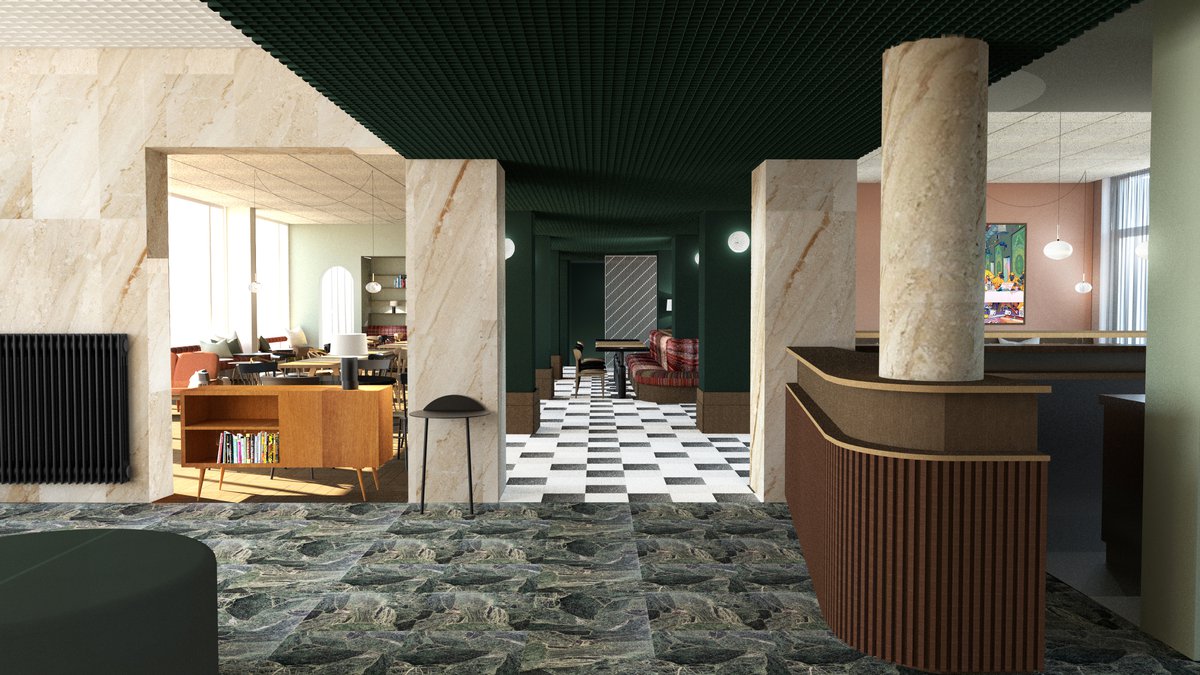 Under the name of "magdas HOTEL Vienna City", a former clerical residence is being transformed into a new hotel with 85 guest rooms and an in-house restaurant with sidewalk tables and a garden dining area.
BWM Architekten are responsible for the overall concept of this sensitive conversion. Their aim is to preserve the character of the building – a typical example of moderate modernism with many charming details – with the utmost care, while integrating the magdas HOTEL lifestyle. The genius loci of the Stephanushaus as a spiritual place will endure in the quiet, contemplative hotel rooms. And the idea of human interaction and community is reinterpreted, for instance, in the preservation of the noteworthy chapel on the 6th floor. On the ground floor the building opens up to its urban surroundings and the restaurant's large windows invite passers-by to come in. The sidewalk tables in Ungargasse and the dining area in the garden facing Krummgasse are new locations for people to meet up in the 3rd district.
Task
Umwandlung eines ehemaligen Priesterwohnhauses in ein Hotel, Hochbau und Interior Design für Allgemeinbereich, Restaurant und 85 Zimmer
Status
Completion 04/2022
Client
magdas HOTEL
BWM Team
Johann Moser, Anke Stern, Ferdinand Bischofter, Kinga Baluch, Hubert Meyer, Magdalena Geppel, Daniel Krawczyk, Paul Gaunersdorfer, Elena Atanassova, Greta Moso
Image credit
Renderings: © BWM Architekten
Local construction supervision
Baukooperative GmbH
Landscaping
Simma Zimmermann Landschaftsarchitektinnen OG
Structural engineering calculation
GG Ingenieure ZT GmbH
Building physics
Burian & Kram Bauphysik GmbH
Fire protection planning
IFBS Institut zur Förderung von Brandschutz und Sicherheit, e.V.
Measurement
Korschineck & Partner Vermessung ZT GmbH
Building services planning
PME Techn. Büro für Klimatechnik GesmbH
Lighting design
Pokorny Lichtarchitektur
Daniel Büchel
External works
Simma Zimmermann Landschaftsarchitektinnen