Schallaburg ticket office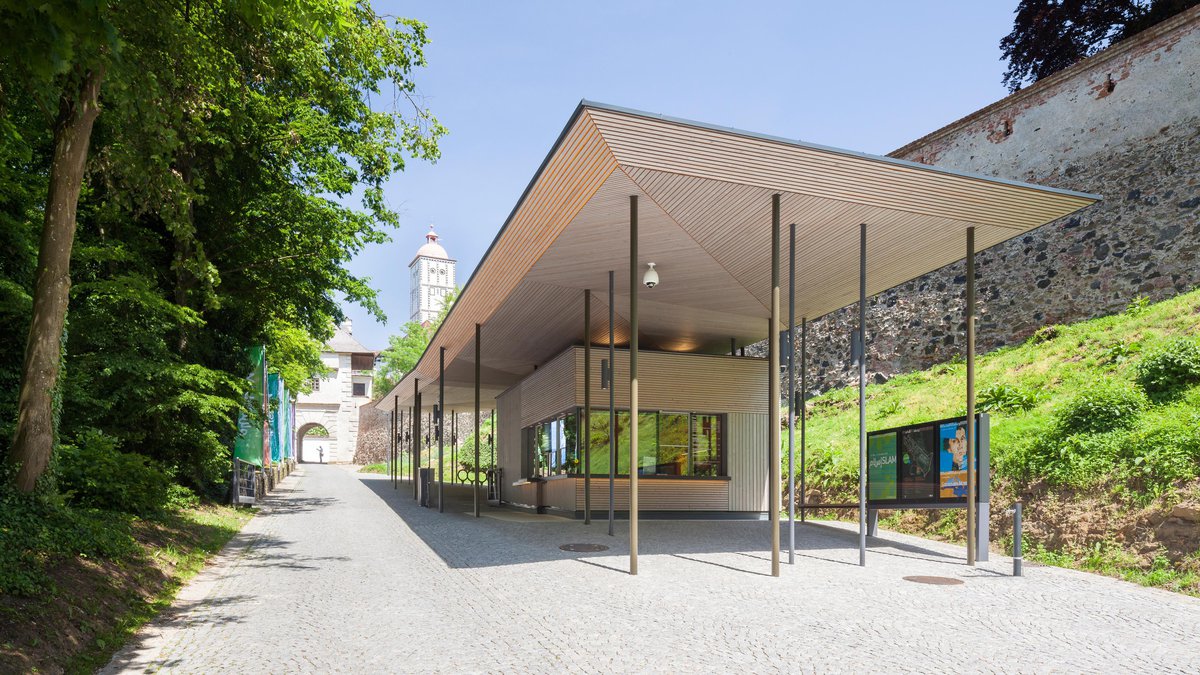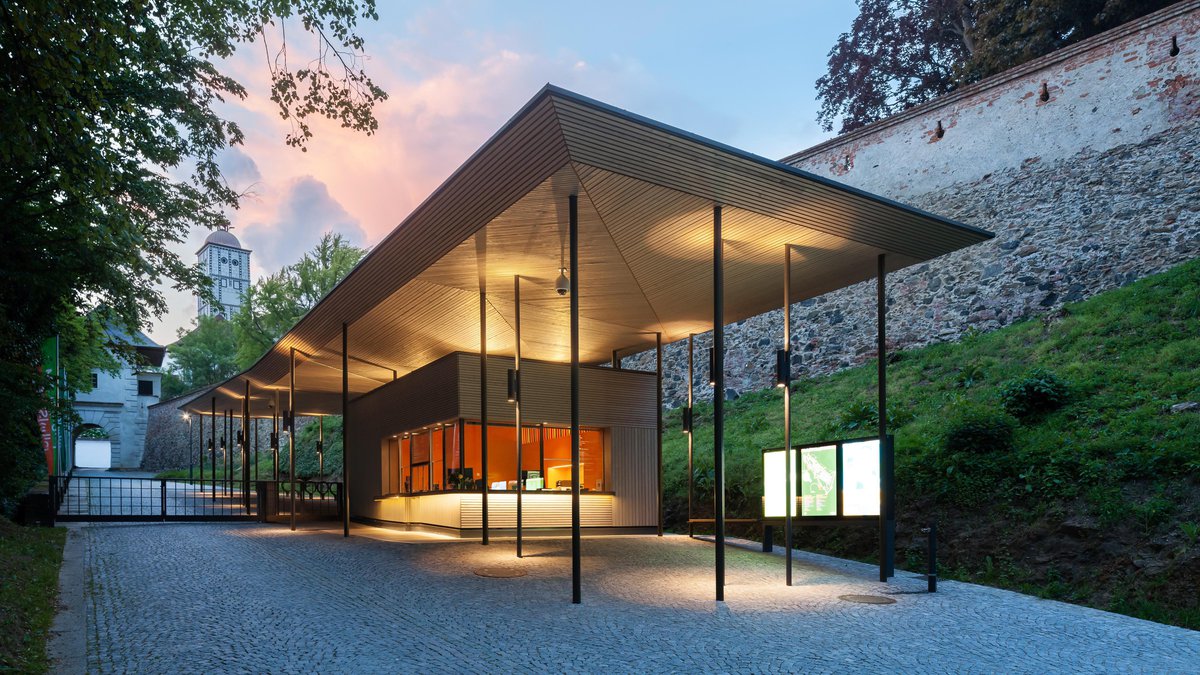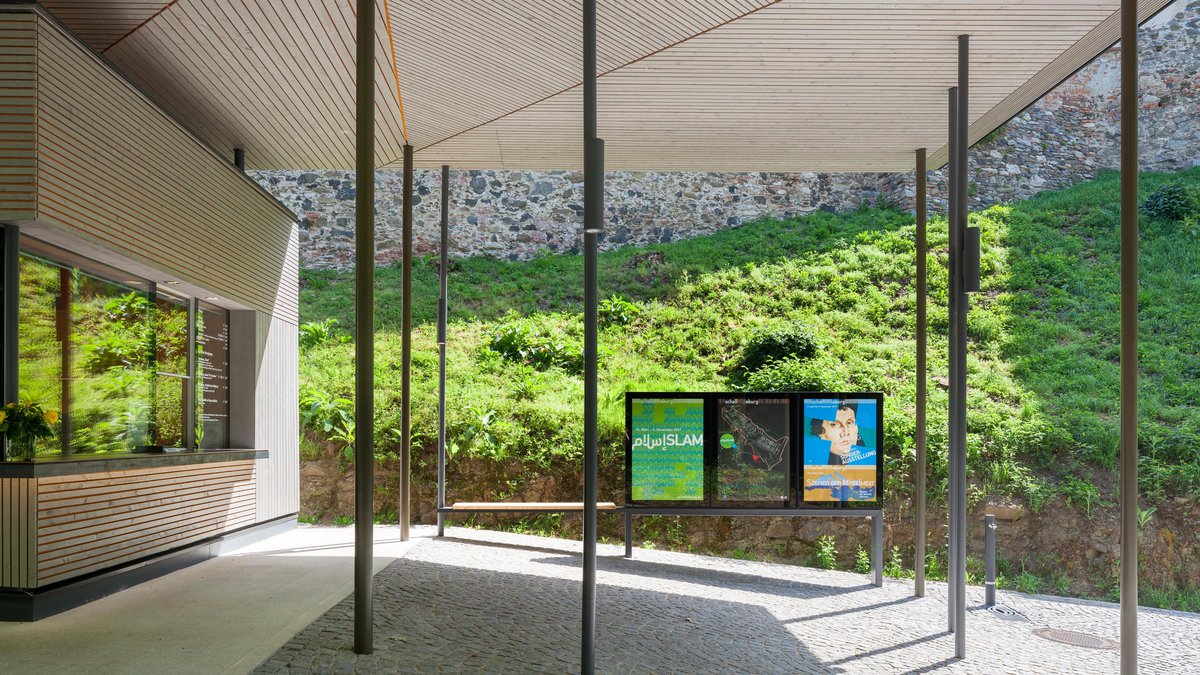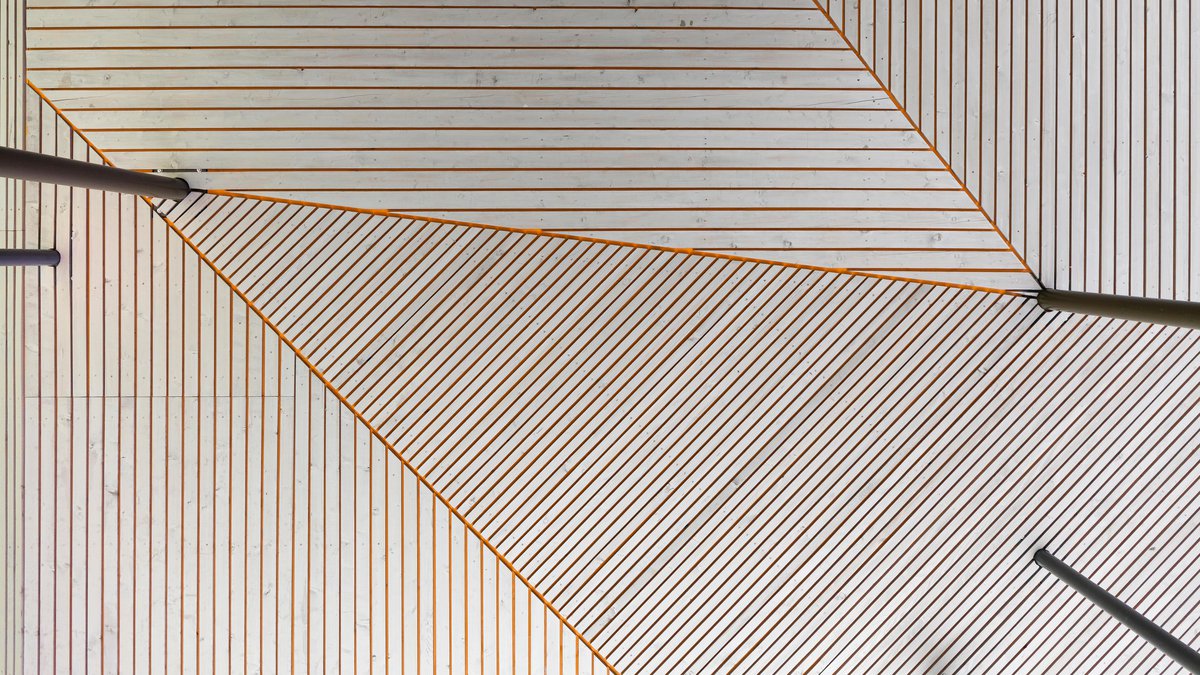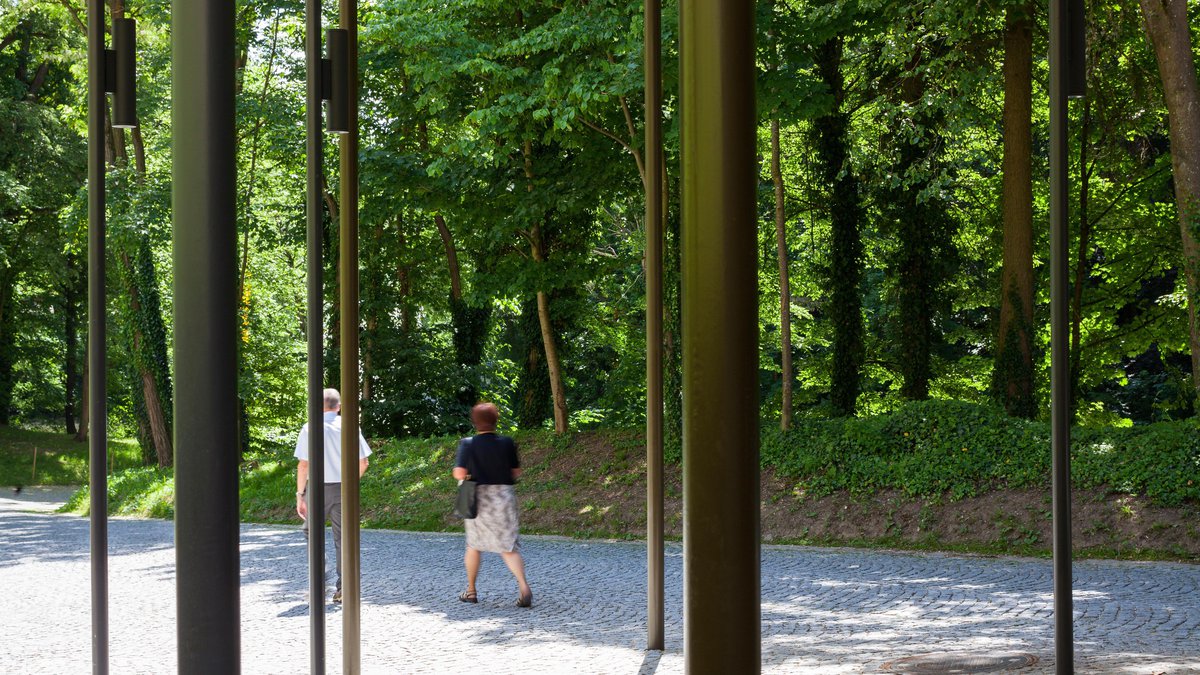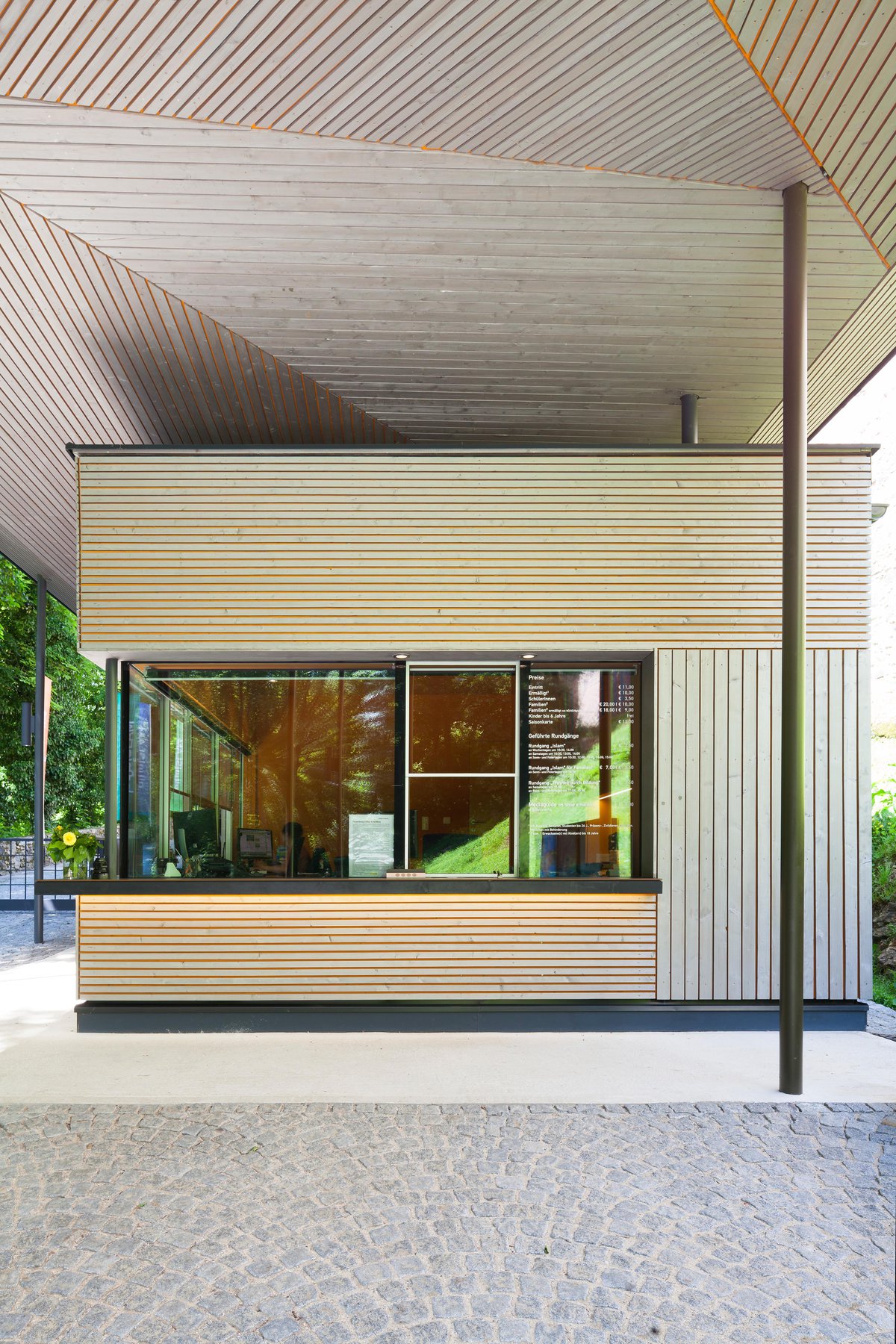 In the course of the extension and reconstruction of Schallaburg castle (near Melk in Lower Austria), a new entrance was built to replace the former ticket booth inside the baroque castle buildings. The new ticket office is located outside the castle gates on the steep path leading up to the castle and marks the access point to the castle grounds.
BWM Architekten drew on the topographical conditions and took the incline of the access path into account when planning the new ticket office. The new structure is a functional box with a high flying roof that not only provides visitors with protection from the elements, but is also an appealing visual element. Tall steel columns of different colours support the wooden roof, which almost appears to be floating, and give the ticket office a playful, fairytale-like quality. The ornamental underside of the roof is underlaid with orange-coloured elements. The representative character of the roof is a reference to historical buildings in general and does not model itself on any specific building.
The new entrance is now suitably dimensioned to be able to cope with the crowds on peak days.
Task
New ticket office at the entrance to the historical Schallaburg castle
Status
Completion 03/2016
Client
Schallaburg Kulturbetriebs GmbH
BWM Team
Markus Flägner (PL), Birgit Eschenlor, Lenka Rozsivalova, Stephan Kehrer, Yuriy Pryveda
Team competition
Markus Flägner (PL), Massimiliano Marian
Image credit
BWM Architekten/ Christoph Panzer
Carpenter
Florian Hager Holzbau GmbH