Werkstattverfahren Hagedornplatz / Reicker Straße 51 / Wettbewerb 1. Platz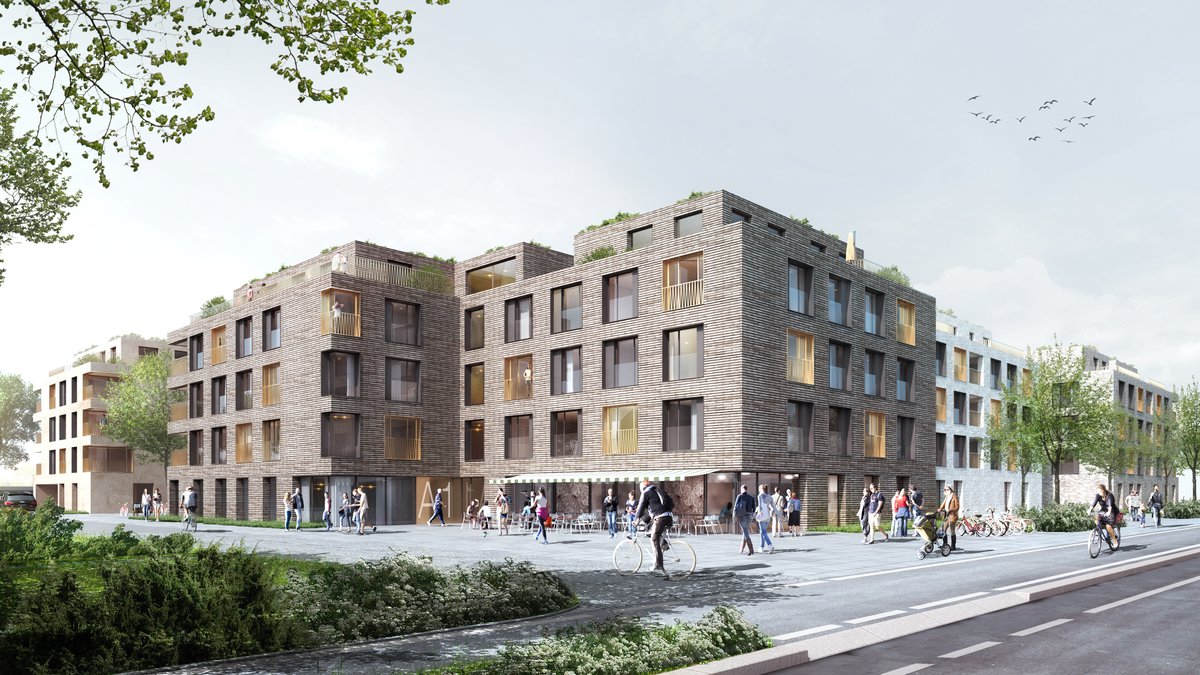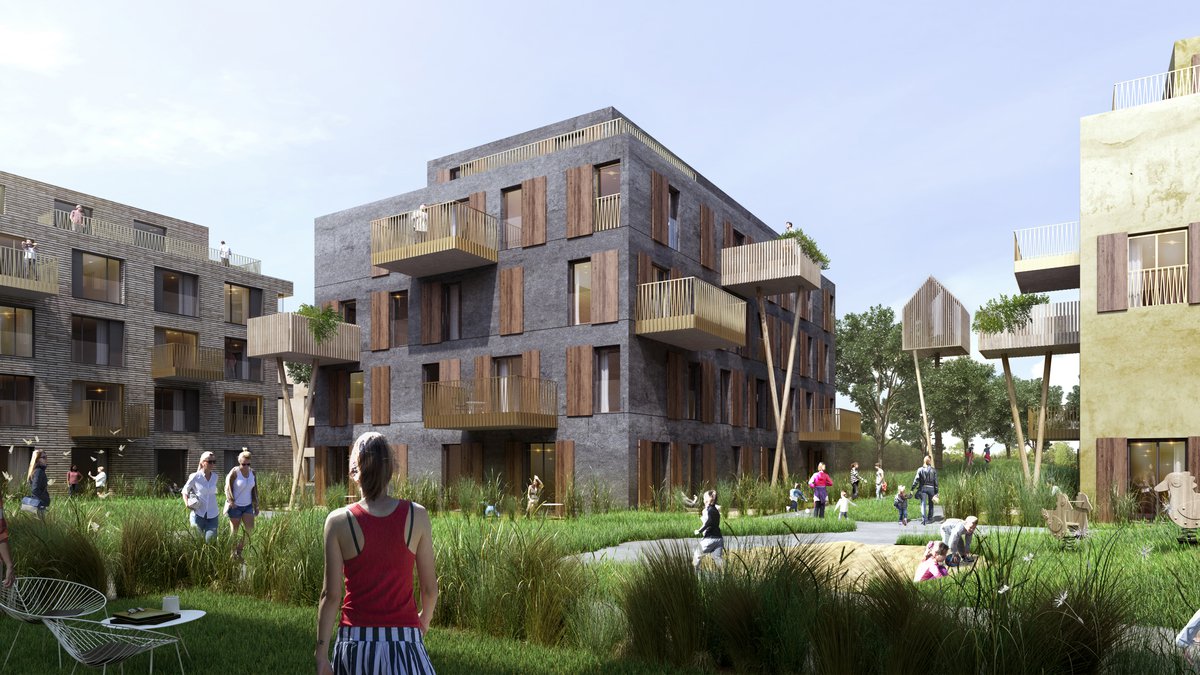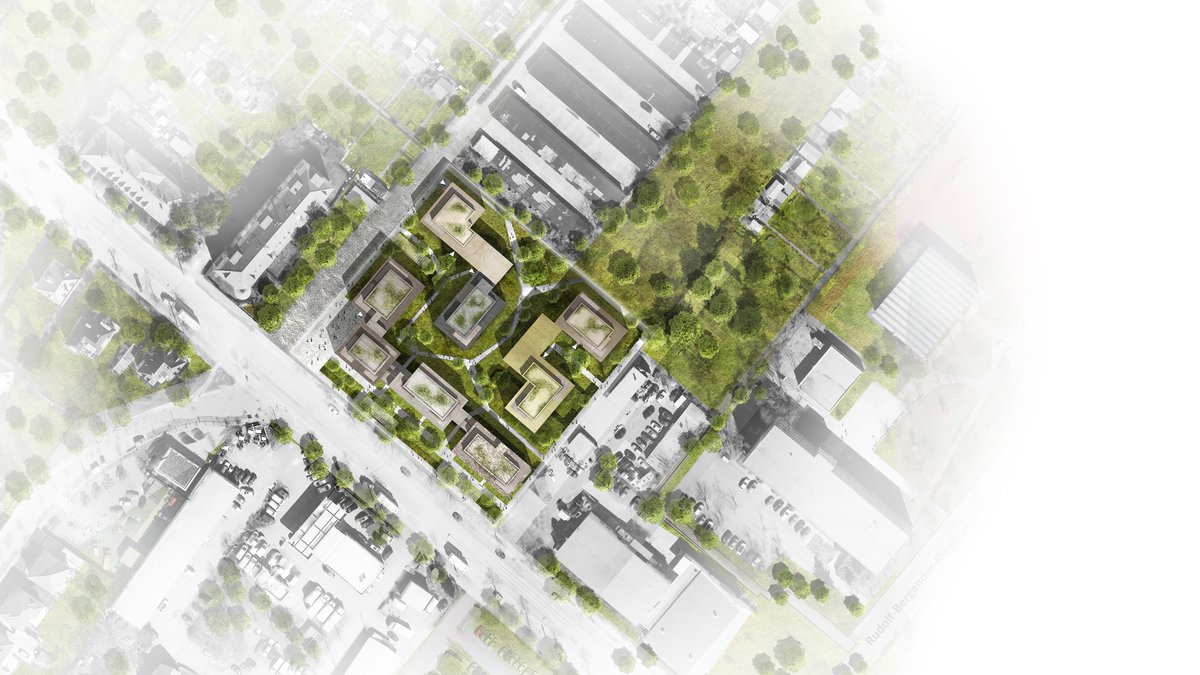 In 2018 BWM Architekten won a prominent invited competition for a new urban quarter near Hagedornplatz in Dresden. This residential project represents the first stage of the future area called "Wissenschaftsstandort Dresden Ost".
The area is located east of the city centre and is characterised by both commercial and residential uses. The future Wissenschaftsstandort Dresden Ost will sustainably transform the area's character. The new neighbourhood will add more urban qualities to Hagedornplatz and Reicker Strasse. The aim is for Reicker Strasse to no longer be seen mainly as an access road leading into and out of the city, but as a prime address!
The design is an interpretation and further development of the typical cube houses that make up the urban fabric of Dresden's Striesen district. Linked point buildings frame the open spaces, creating differentiated outdoor areas with varying degrees of privacy. Balconies and so-called "dancing tree houses", which serve as balconies, break up the rigidity of the simple building and add a sense of playfulness and lightness to the architecture in the courtyards. Seemingly random golden façade elements relax the clear-cut structure of the street-facing façades. The buildings are clad in different shades of the typical bricks of the region.
Task
Competition project for a 145-unit residential quarter consisting of several buildings and open spaces on the outskirts of Dresden
Status
Competition 06/2018
Client
castello project GmbH
BWM Team
Alexandra Stage (PL), Massimiliano Marian
Heidi Pretterhofer
Visualisation
Tobias Colz