grätzlhotel, karmelitermarkt / meidlinger markt

Temporary viennese …



















Beautiful designer suites instead of vacant street-front shops – with this innovative hotel concept, BWM Architekten are now also taking on the role of hotelier.
grätzlhotel is a project of the Urbanauts Hospitality Group, which consists of architects and hotel and marketing experts. The theme can be summed up as ground floor utilisation, and the formats are garden-level and street-front studio apartments. BWM Architekten, in their capacity as hotel designer and interior expert, have designed the two grätzlhotels karmelitermarkt and meidlinger markt, creating accommodation with individual charm for guests seeking a unique, direct experience of Vienna. With this innovative hotel concept, BWM Architekten are now also taking on the role of hotelier – a role that has already earned them the Rolling Pin Award as "Hotelier of the Year"!
BWM Architekten have already made a name for themselves as hotel designers and architects. For the first time they are now venturing into the area of hotel management. They came up with an unconventional concept for the grätzlhotel and converted vacant street-front shops into charming suites and a reception. They came up with an unconventional concept for the grätzlhotel and converted vacant street-front shops into charming suites and a reception.

The high-quality materials of the surfaces as well as vintage design objects from the surroundings convey an authentic, personal urban experience.
Markus Kaplan
In the middle of the Grätzl
The term "Grätzl" served as the inspiration: this typical Viennese word describes a neighbourhood within a city district with its own individual character and charm, which encompasses the immediate residential and commercial surroundings. This is where the locals and the business people meet, where they do their shopping and where they enjoy a cup of coffee. BWM drew on the idea of the Grätzl for their hotel concept: the aim is to allow guests to become part of these vibrant surroundings and experience the unique atmosphere first hand.

Authentic flair guaranteed
The design of the rooms is also part of the concept: no two suites are the same, with each one having its own distinct personality. The high-quality surface materials and vintage objects originating in the vicinity give guests an authentic, personal urban experience. There is no reception in the traditional sense. Instead, that role is assumed by typical urban spots: a market stall (grätzlhotel meidlinger markt) and a former lamp shop (grätzlhotel karmelitermarkt) that houses a café/restaurant aptly named zur rezeption.
Local stories
Although each suite merges with the urban life taking place right outside its window, the architects (BWM Architekten: grätzlhotel karmelitermarkt and grätzlhotel meidlinger markt; Kohlmayr Lutter Knapp: grätzlhotel belvedere) attached great importance to creating comfortable, safe havens. The suites are like small studio apartments, and the urban style mirrors their surroundings: tasteful, high-quality design combined with local elements. Original vintage lamps from a former lamp shop form a lighting constellation, and a bamboo jungle discovered in a quiet backyard inspired the design of the Viennese Jungle Room. The combination of elements of surprise, humour and irony, together with local stories, forms a vibrant collection of rooms.

A different kind of reception...
When converting the café zur rezeption, the architects merged old and new, preserved elements left over from its past days, and added new, relaxed design elements. The suites are as individual as the guests staying in them and have all modern conveniences. Each suite has a kitchenette as well as a rain shower and box spring bed. They also provide enough space for get-togethers with friends and spontaneous visitors.
Throughout Vienna
From the start, 21 suites were in operation at Belvedere, Meidlinger Markt and Karmelitermarkt. In July 2016 three further suites were added to the grätzlhotel meidlinger markt.
Task
Conversion of various ground-floor premises for use as hotel room at Karmelitermarkt / Meidlinger Markt
Status
Completion 01/2016
Location
Vienna, Austria
Client
URBANAUTS Hospitality Group
Rooms
28 Suites
BWM Team
Johann Moser, Hubert Meyer, Alexandra Spitzer, Ingrid Schmid, Yuriy Pryveda. Gabriele Bruner (cooperation concept)
Image credit
Heidrun Henke
Wolf Silveri
Monika Ngyuen
Severin Wurnig
Architecture and Interior Design grätzlhotel karmelitermarkt and Meidlinger markt
BWM Architekten
Architecture and Interior Design grätzlhotel belvedere
Kohlmayr Lutter Knapp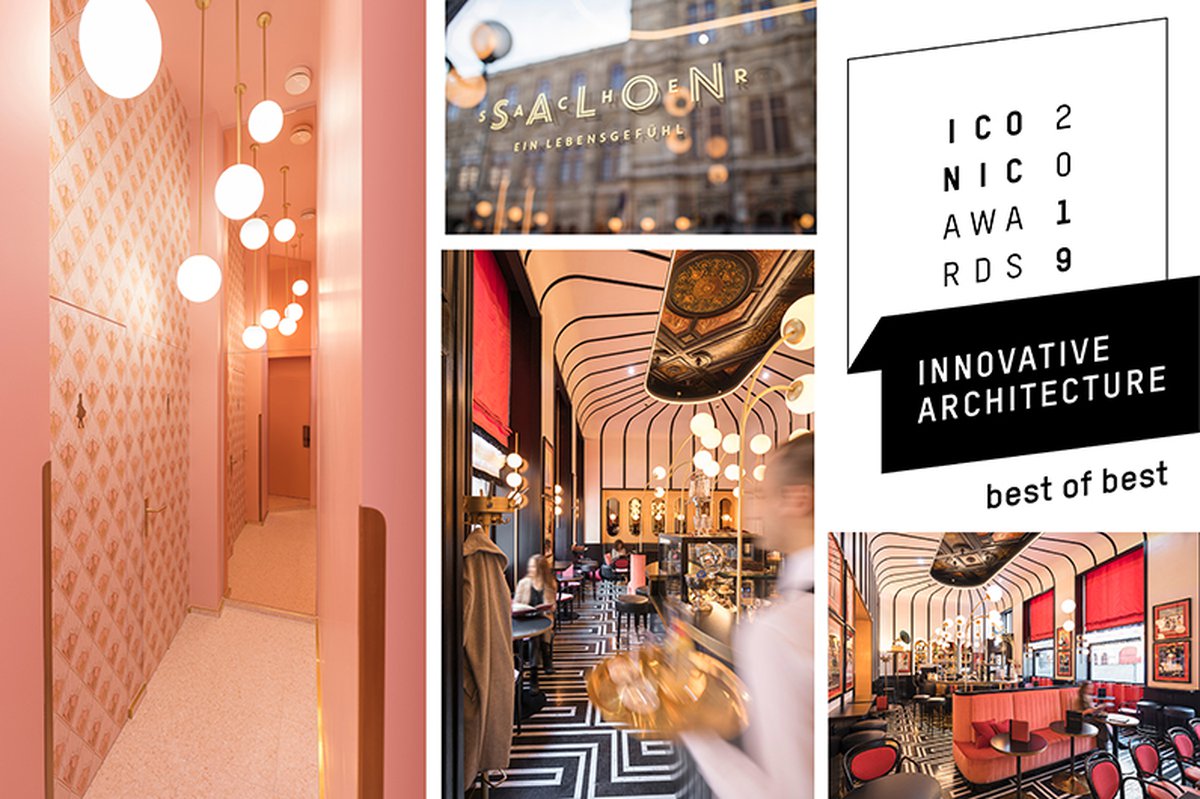 5 June 2017
URBANAUTS Hospitality Group, BWM Architekten and Kohlmayr Luther Knapp have been shortlisted for the renowned international Hotel & Property Award 2017 with the wonderful grätzhotel. Now, it is all about winning in the category "Hotel under 50 Rooms Global"!
Vote for us! / Link to project grätzlhotel
Photo: © Monika Nguyen

10 May 2016
We've won! Our two grätzlhotel directors Fanny Holzer-Luschnig and Theresia Kohlmayr have been awarded the "Hotelier of the Year"! Five months ago we, the URBANAUTS Hospitality Group, opened the grätzlhotel at the locations Karmelitermarkt, Meidlinger Markt and Belvedere and now our commitment has received the Rolling Pin Award for the innovative hotel concept. We would like to thank all supporters who voted for us online!
Photos: https://www.facebook.com/magazin.rollingpin